Even As Parts Of Texas Remain Closed, State Supreme Court Orders Debt Collection And Rent Payments To Resume
The Texas Supreme Court is giving the green light for collections agencies to resume debt collections and account garnishments, and landlords to move forward with evictions proceedings, starting next week.
Eviction hearings can begin as soon as May 19, and orders authorizing evictions can resume on May 26, according to a Texas Tribune report.
The state court's order comes as many Texas businesses still have yet to reopen, and amid a record filing of nearly 1 million unemployment claims statewide, as of May 11, according to the Texas Employment Commission, and 3 million unemployment claims nationwide, due to the COVID-19 pandemic.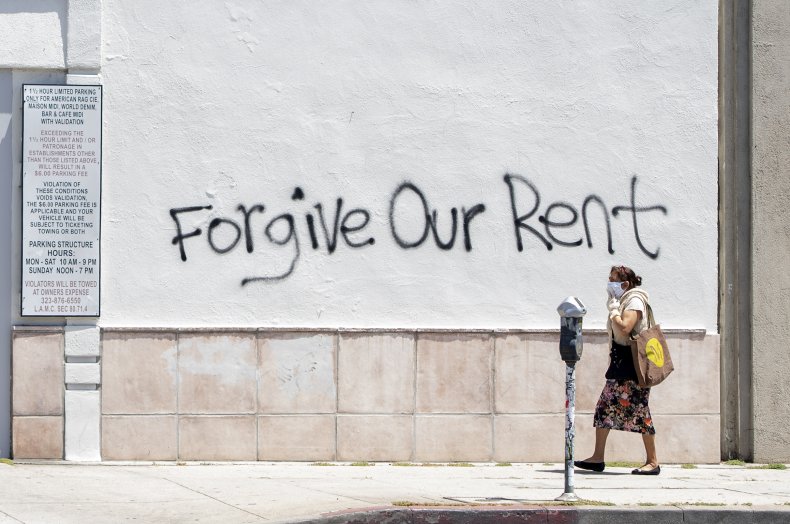 Texas Governor Greg Abbot declared a state of emergency in late March and placed a moratorium on rent collections, evictions and bad debt collections in response to the new coronavirus outbreak.
Abbott's emergency order expired on April 30, on the eve that some businesses began to partially reopen.
However, the rule by the state's high court does not apply to certain tenants protected under the CARES Act, or renters living in homes that are financed through a federally backed mortgage, such as VA or FHA loans.
"I've already had one veteran calling me in tears, unable to pay because of loss of income due to COVID-19," William Ritter, staff attorney with the Veterans Legal Assistance Program of the Texas Legal Services Center told the Texas Tribune. "The property manager said that he was going to be the first one in line at the court on May 19. So I expect to see a lot more of that."
Renters who believe they fall under the CARES Act provision and are exempt from evictions proceedings, can check the website for the National Low Income Housing Coalition and find out if they meet the criteria.
The announcement from the state's high court comes as some Texas businesses have only begun to open in a limited capacity, and others are set to reopen on May 18.
On May 1, Abbott announced executive orders that allowed retailers, restaurants, movie theaters, libraries, and museums to reopen at 25 percent capacity, and required to enact social distancing measures.
Hair salons and barbershops were allowed to reopen on May 8 under the same provisions, while gyms and bars are slated to reopen on May 18.
Under the state's phased reopening, some businesses that have already reopened could be allowed to expand their capacity from 25 percent to 50 percent, but only if capacity expansion is supported by sound medical data and on the advice of health care professionals.