President Donald Trump's own political party for the most part does not believe he should pardon his former campaign manager Paul Manafort, who was convicted of eight felonies last week, a new poll shows.
Only 31 percent of Republicans would approve of Trump using his presidential pardon power on Manafort, while close to the same, 26 percent, said they would disapprove, according to an American Barometer poll released Wednesday.
Meanwhile, just 12 percent of Democrats said they would approve of the pardon, and a whopping 75 percent said they would disapprove, the poll conducted by Hill.TV and the HarrisX polling company revealed.
Overall, a mere 17 percent of American voters said they would approve, while nearly half—49 percent—disapproved and 34 percent were unsure on the issue.
Manafort was convicted of five counts of tax fraud, two counts of bank fraud and one count of failing to file reports of foreign bank and financial accounts. Additionally, a mistrial was declared in seven counts of bank fraud and bank fraud conspiracy, as well as three counts of failing to file reports of foreign bank and financial accounts.
On the same day, Trump's former lawyer Michael Cohen pleaded guilty to five counts of tax evasion, one count of unlawful corporate campaign contribution, one count of false statements to influence lending and one count of excessive campaign contribution at the request of a candidate or campaign. Cohen directly implicated Trump in the campaign finance law violations.
Trump bashed Cohen, who arranged a hush payment to adult film star Stormy Daniels, whose real name is Stephanie Clifford, and other women, but praised Manafort and expressed sympathy for him, leading to further speculation that he might pardon his former campaign manager.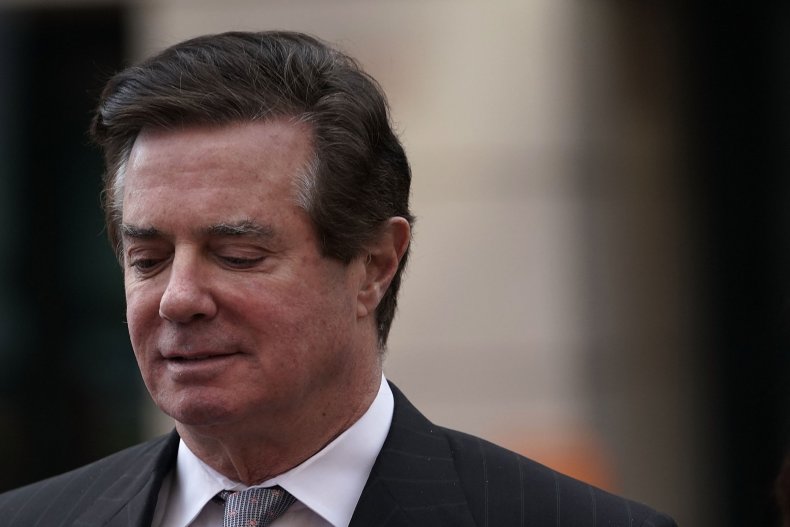 The president's decision in Manafort's case will probably not affect his base approval much, Morning Consult editor Anna Yukhananov told Joe Concha of Hill.TV.
"We've seen a lot of scandals. Cohen's admission that Trump [knew about the payment] to Stormy Daniels and his support barely budged from that," Yukhananov said. "I don't think that whatever he does with Manafort or Cohen, that his staunchest supporters are going to change their minds."
U.S. District Court Judge Amy Berman Jackson entertained a motion to move Manafort's second trial out of Washington, D.C., after his legal team said Trump's low approval rating in the region would influence a jury's objectivity.