Even Springsteen Couldn't Make Jersey This Cool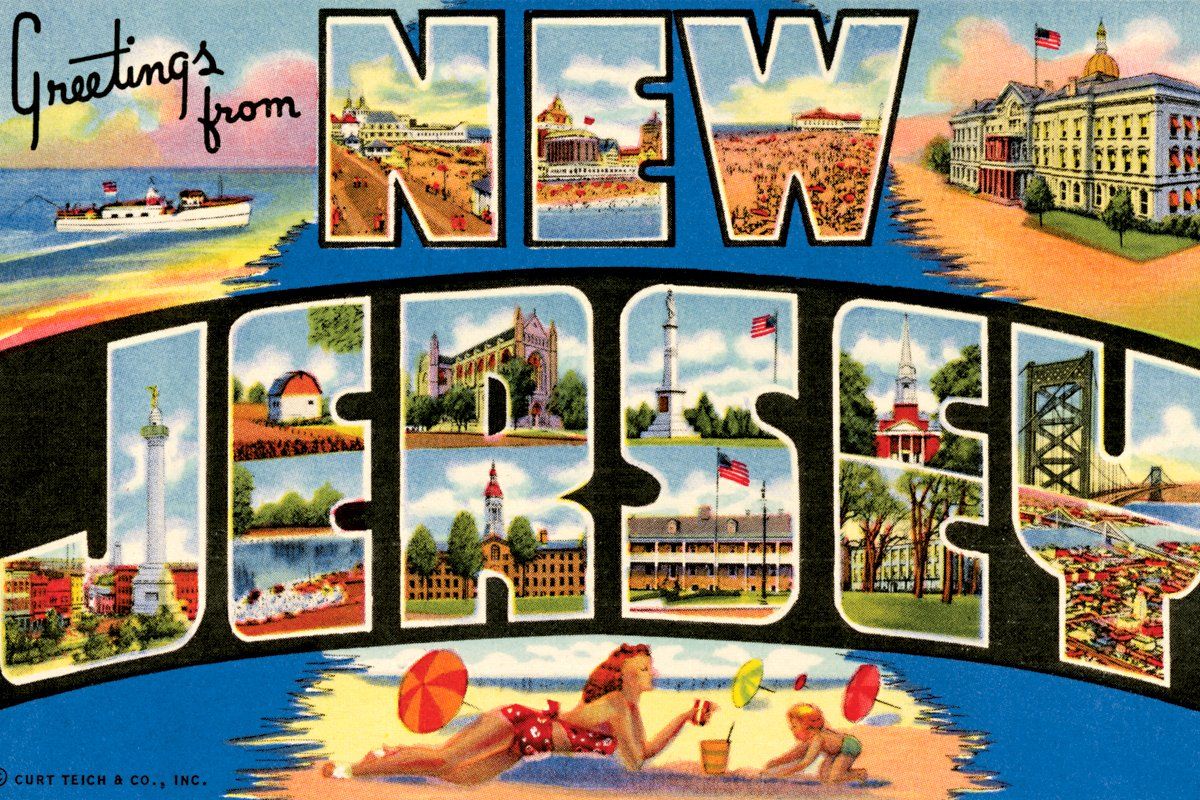 At times, New Jersey can seem like the least romantic of states. OK, make that all of the time. So the idea of tastemakers and trendsetters taking their cues from the Garden State has always seemed ridiculous. Especially in the most Jersey-phobic place on the planet: New York City.
And yet that's exactly what's happened over the past few months. In Brooklyn, a new hipster gastropub named St. Anselm is mining its owner's North Jersey youth for menu items: Newark hot dogs, Hacksensack-style sliders, Trenton pork rolls, cheese-and-gravy-covered disco fries, even the enigmatic sliver of cadaver-colored meat known as scrapple. The high-concept SoHo shop Kiosk, which typically sources its "anonymous design" objects from far-off countries such as Japan, Portugal, and Finland, just launched a mid-Atlantic collection that revolves around the Garden State. And recently it seems as if every new indie-rock "it" band—Titus Andronicus, Vivian Girls, Real Estate, Ducktails, Screaming Females, and Julian Lynch, to name a few—hails from (and, in most cases, sings about) Sopranos country. Not even the Boss was able to make N.J. this chic.
Jersey Shore helps explain, in part, why. Along with Oxygen's Jersey Couture and Bravo's The Real Housewives of New Jersey, MTV's latest hit has served over the past year or so to both reinforce and amplify the prevailing stereotype of New Jersey, which posits that all Garden Staters are abrasive, boorish, usually Italian-American meatheads and bimbos tanned, buffed, and waxed to the point of pneumatic absurdity (and beyond). The image, of course, is nothing new. But residents tend to defend their state (which does have its charms) whenever the stereotypes get too exaggerated (like now). Kiosk's growing exhibition of quaint Made in Jersey products (Improve toothbrushes, Johnson's caramel corn, Cococare cocoa butter) provides a glimpse of a more nuanced Garden State—much like the brisk coastal rock of Real Estate ("Atlantic City") and Ducktails ("Beach Point Pleasant") or Lynch's swampy, piney anthems ("In New Jersey"). Both leaven the Snookification of the state with a real sense of place.
In that respect, the Jersey trend taps into the defining cultural obsession of the moment: the allure of authenticity. In cities from Portland, Ore., to Portland, Maine, bookish lumberjack types are wearing hunting garments to art galleries and brunch. It is difficult to find a new restaurant that doesn't require its brick to be exposed, its wood to be reclaimed, and its bartenders to be mustachioed. Heritage brands—Levi's, Keds, Filson—have never been hotter. The attraction is simple: by consuming the "actual article" (or, more often, a carefully crafted simulacrum), urbanites everywhere feel they're distancing themselves from the increasingly insubstantial, Internet-driven nature of contemporary life. As states go, New Jersey may be the ultimate real deal. It isn't obvious. It isn't marketed or mythologized. It isn't easy to love. It just is. By scarfing down a tray of disco fries with gravy and ricotta at St. Anselm, or by admiring the unheralded output of small Garden State manufacturers at Kiosk, consumers are subscribing to a sensibility that's very much in vogue right now. New Jersey is just the vehicle du jour.
That impulse might sound silly, and in many ways it is. But as Jersey Shore and its vision of American life continue to spread to other countries, the official response will probably start to sound something like this: "Well, that's not really America. It's New Jersey." For that reason, at least, it's nice that a few influential tastemakers have stepped up to defend the Garden State. Because some Americans are like Snooki, after all, even if most of us aren't. What Kiosk, St. Anselm, Lynch & Co. are proving—finally—is that Jersey is no different.
Except, of course, for all the scrapple.