Even Ted Cruz Doesn't Think His GOP Effort to Overturn Election Will Succeed
Texas Republican Senator Ted Cruz said Tuesday on Fox News that a planned mass objection by the GOP to the Electoral College results on Wednesday may not result in a victory for President Donald Trump.
Trump has made baseless claims that voter fraud perpetrated by the Democrats was a factor in President-elect Joe Biden being declared the winner of the November election. Trump's legal team has filed multiple lawsuits in battleground states seeking to withdraw electors who pledged to vote for Biden with slates of electors who would vote for Trump. Those lawsuits have largely failed. In a last-ditch attempt to keep Trump in office, some GOP lawmakers have announced that they would challenge the electoral results of some states during Wednesday's official Congressional certification of the Electoral College.
Although Cruz is planning to file objections, he told Fox News host Sean Hannity that the GOP effort might not work.
"Unfortunately, I think it is extraordinarily uphill tomorrow in the vote," Cruz said. "I think it is likely that all or nearly all of the Democrats will vote against us, will vote to certify the election exactly as is and, based on their public statements, a whole bunch of Republicans are going to do so as well. If that happens, if a majority of both chambers votes that way, then the result is going to be certifying the outcome. I hope that doesn't happen."
Cruz said he would call for a 10-day emergency audit of the election results that would be completed before Inauguration Day on January 20.
"I think that would help provide much greater faith and confidence in the election than simply charging forward and saying, 'whatever the results are, whatever the fraud was, we're gonna certify anyway,'" Cruz said. "I hope Congress doesn't do that but right now, based on the public statements, it sure seems that's the direction the votes are going."
Newsweek reached out to Trump's re-election campaign for comment.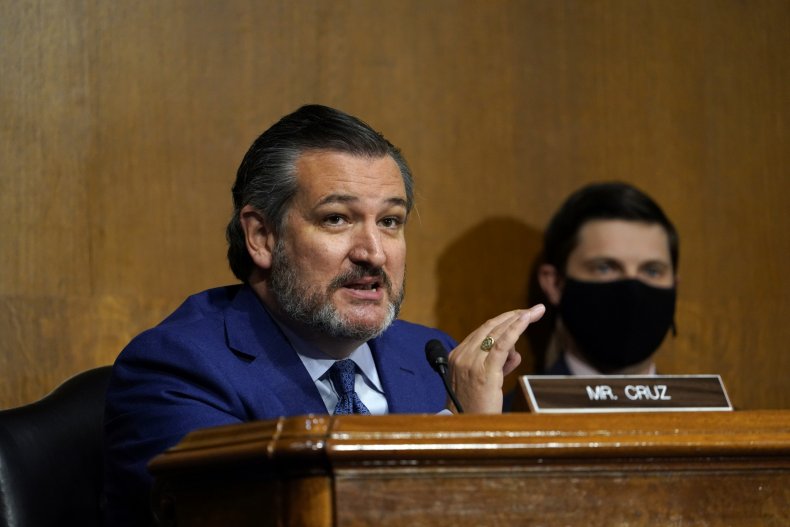 Not all Republicans are in agreement with challenging the electoral votes. On Sunday, Utah Republican Senator Mitt Romney criticized Cruz's plan.
"My fellow Senator Ted Cruz and the co-signers of his statement argue that rejection of electors or an election audit directed by Congress would restore trust in the election," Romney wrote. "Nonsense."
"This argument ignores the widely perceived reality that Congress is an overwhelmingly partisan body; the American people wisely place greater trust in the federal courts where judges serve for life," Romney continued.
While Trump has voiced appreciation for GOP lawmakers willing to challenge the electoral votes on his behalf, Trump has suggested that Vice President Mike Pence could decertify the votes from states that voted for Biden. As President of the Senate, Pence is expected to preside over Wednesday's Congressional certification. Although Pence's role in the process is widely seen to be mostly ceremonial, some Republicans believe that Pence has the power to subvert the count.
During a campaign speech Tuesday night for Georgia GOP Senate candidates Kelly Loeffler and David Perdue, Trump expressed hopes that Pence would do the right thing for his re-election campaign.
"I hope that our great vice president comes through for us," Trump said. "He's a great guy. Of course, if he doesn't come through, I won't like him quite as much."
On Tuesday, Trump said in a statement that Pence has the Constitutional authority to "decertify the results or send them back to the states for change and certification. He can also decertify the illegal and corrupt results and send them to the House of Representatives for the one vote for one state tabulation."
While the objections may delay Biden's certification as the next president, it is not expected to have a negative effect on the overall results of the election. Since Democrats hold a majority in the House, they are expected to strike down any challenge presented by the GOP. However, once a formal objection is presented by both a senator and a member of the House, the Congressional count is placed on pause while lawmakers debate the validity of the challenge. Debates over each individual challenge could take up to two hours.