'Rudy Giuliani is Lying': Trump and Everybody Knows, Joe Scarborough Says
MSNBC's Morning Joe co-host Joe Scarborough on Monday seized on a comment by President Donald Trump's lawyer, Rudy Giuliani, that the "truth isn't truth" to make the point that everyone, including Trump, knew he was lying.
Giuliani on NBC's Meet the Press on Sunday argued that special counsel Robert Mueller was attempting to get Trump to commit perjury.
"When you tell me that [Trump] should testify because he's going to tell the truth and he shouldn't worry, that's so silly, because it's somebody's version of the truth. Not the truth," Giuliani said.
Meet the Press host Chuck Todd said, "Truth is truth."
"No, it isn't truth," Giuliani said, concluding, "Truth isn't truth."
Scarborough said that showed that "everybody knows that Rudy Giuliani is lying, even Trump.
"The most hardcore Trump supporter knows that he's lying and when Rudy Giuliani says something like, 'The truth isn't truth,' the Republicans immediately go back to Bill Clinton saying it depends on what the meaning of is, is," Scarborough said. "I just don't understand, even if you're a day trader, how this helps Donald Trump."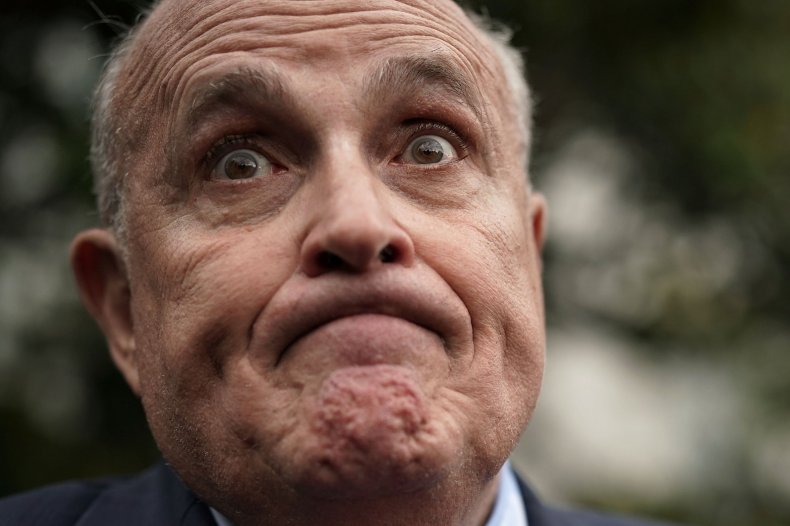 Presidential historian and former Newsweek editor-in-chief Jon Meacham said, "It seems Giuliani is not doing anything that he doesn't think Trump wants him to do. You can hear Donald Trump saying it."
Meacham backed up his remark with two examples—Trump saying at a rally, "What you are seeing and what you are reading is not what's happening," and the president's counselor Kellyanne Conway saying on Meet the Press last year that the administration could put out "alternative facts."
"The most pernicious part of the entire era is the enemy of the people stuff about the media and the attempt—really it's not even an attempt at this point, but the assumption—that you simply can fool enough of the people enough of the time to maintain this temporal hold on power," Meacham said.
Meacham added that "history is not going to reward [former] Mayor Giuliani for the way he has spent his Sundays in 2017 and 2018."
Giuliani later sought to clarify his statement about truth.
"My statement was not meant as a pontification on moral theology but one referring to the situation where two people make precisely contradictory statements, the classic 'he said, she said' puzzle," Giuliani tweeted. "Sometimes further inquiry can reveal the truth other times it doesn't."