Eventbrite Threatens to Drop Afrofuture Fest for Trying to Charge Ticket Prices Based on Race
Afrofuture Fest, a Detroit-based festival, recently debuted differing ticket prices based on the buyer's skin color, causing some Twitter users to call 2019 a "reverse Jim Crowe era," and leading event management website Eventbrite to threaten to pull the festival from its site.
"Our mission is to bring the world together through live experiences," Eventbrite said in a statement to The Independent. "We strive to provide a platform that enables people to gather for their chosen purpose, and that reflects diverse viewpoints, so long as they don't violate our terms."
The statement continued: "We do not permit events that require attendees to pay different prices based on their protected characteristics such as race or ethnicity.
"In this case, we have notified the creator of the event about this violation and requested that they alter their event accordingly," the statement concluded. "We have offered them the opportunity to do this on their own accord; should they not wish to comply we will unpublish the event completely from our site."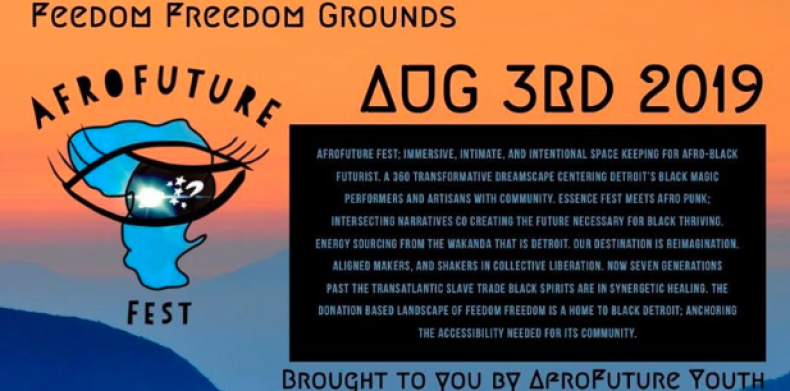 Described as an "immersive, intimate and intentional space," Afrofuture Fest says its ticketing structure was intended to ensure that "the most marginalized communities (people of color) are provided with an equitable chance at enjoying events in their own community (Black Detroit)."
"Affording joy and pleasure is, unfortunately, still a privilege in our society for POC and we believe everyone should have access to receiving such," the festival said, according to its Eventbrite description.
While it looks like the festival had good intention, one artist became "enraged" by the "POC" and "Non-POC" ticketing prices and pulled out of the festival entirely.
"I was immediately enraged just because I am biracial," Detroit-based rapper Tiny Jag told The Detroit Times. "I have family members that would have, under those circumstances, been subjected to something that I would not ever want them to be in ... especially not because of anything that I have going on."
She continued: "A lot of the songs that I perform are from my first project called Polly – that is my grandmother's name. How do you want me to come to a performance and perform these songs off a mixtape that is titled after this white woman that you would have charged double to get in here? Like, it's just outrageous from so many different angles."