Everest Mountaineers Propose Ban On Older Climbers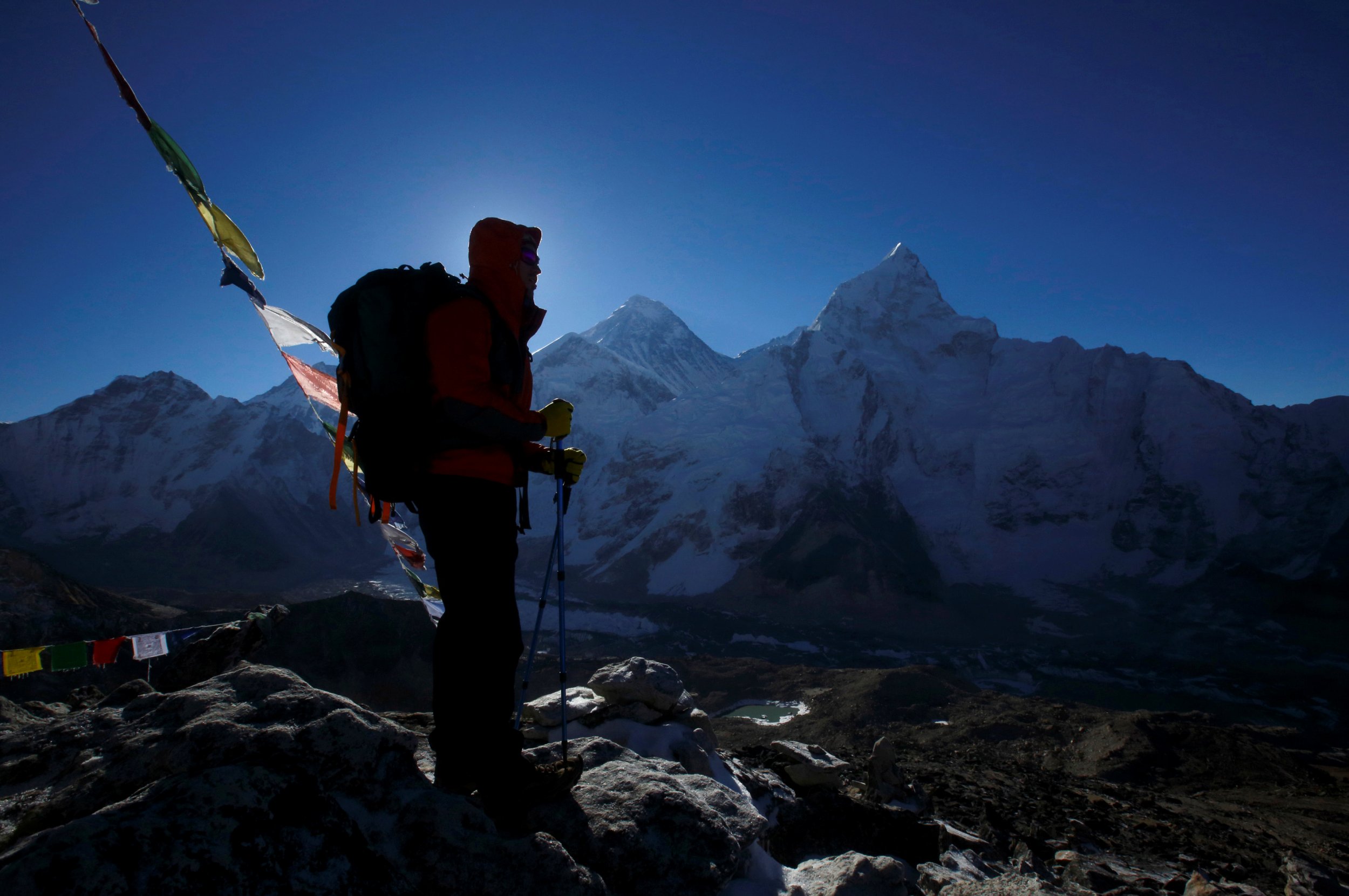 A Nepali Alpine association is pushing for an age limit on who can climb Mount Everest.
The discussion comes after a second climber died ascending the mountain this week, 85-year-old climbing veteran Min Bahadur Sherchan. He was once the oldest man to reach the summit of the world's tallest mountain and was attempting to regain the world record when he died.
He died from a heart attack and his body was airlifted from the mountain side. His passing has now reignited calls for an age limit on who can tackle the peak. Under Nepali law, climbers must be at least 16 before they can attempt the summit, but there is no limit on how old a person can be when they make the climb.
The Nepali Mountaineers Association wants to ban anyone over 75 years of age from climbing the mountain, because oxygen levels at the top of the mountain are very low and it in itself is an incredibly dangerous hike. There are fears that the mountain is becoming overcrowded, and that it's being climbed by people who don't have appropriate training, experienced mountaineer Tim Mosedale said in a Facebook post. " So by virtue of all these issues we are duly wary of some teams, and some individuals, and my concern is not only for their welfare but that they don't jeopardize the welfare of our group."
Those who fall ill on the mountain and need hospital treatment could endanger others in the process. Adding an age limit could reduce the potential risk.
In 2015, the Nepali government announced tighter restrictions, including requirements that climbers must have ascended a peak at least 21,000ft before attempting Everest. " We cannot let everyone go on Everest and die. If they are not physically and mentally fit it will be like a legal suicide," the 2015 announcement from the government said.
But the rules attracted criticism from locals who depend on foreigners wanting to scale the summit for their livelihoods. There are also concerns that a ban on age could discriminate against older, capable climbers.
On the Chinese side of Mount Everest, only those aged between 18 and 60 are allowed to make the climb. The Guardian reported that only three people over 75 have ever reached the summit.