The Thursday deadline for an $83 million bond payment has passed for Evergrande, China's second-largest property developer, and while the company has not made any public statements, there are reports that it missed at least some payments.
Despite Evergrande's silence on the issue, both Reuters and The Wall Street Journal reported that offshore holders of Evergrande bonds had not received payments by Thursday's deadline. According to Reuters, the people who reported Evergrande missed the payments were not named because they were not authorized to speak to the media.
Evergrande owes roughly $83 billion in bond interest, part of a larger $300 billion-plus package of debt that was incurred over years of heavy borrowing as the company looked to grow alongside China's expanding economy.
Though the $83 million may appear small amongst the company's full scope of debts, it has played an important role for investors and creditors looking to form predictions on the where company's long-term fate may be headed.
According to The Guardian, part of Evergrande's problem lies in the fact that it faces cash flow issues, due to its funds being tied up in existing investments and property development projects. Now, with the payment likely going unmet, a bailout from Beijing stands as one of the most apparent means through which investors have bet on Evergrande being able to stay afloat.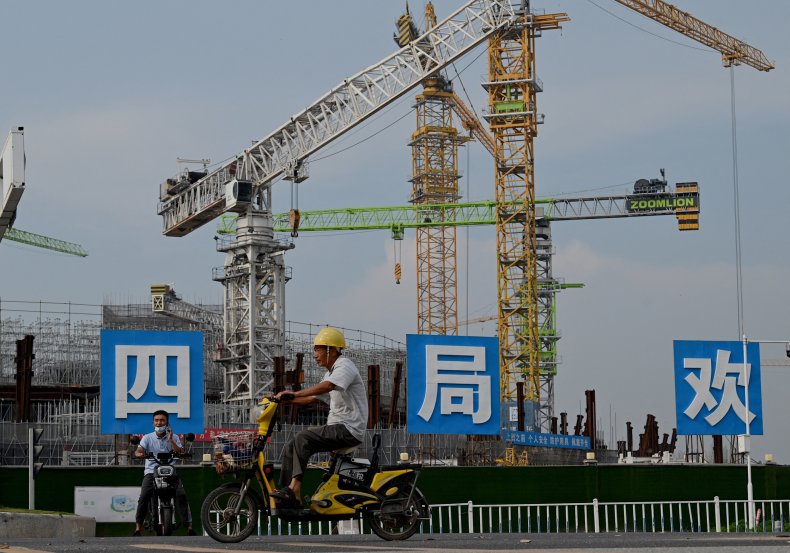 Unfortunately for the former real estate powerhouse, Beijing does not appear intent on providing the company with direct financial aid.
Earlier this week, the government told local administrations to ready for a potential Evergrande collapse. This came next to a separate message issued to Evergrande, where Beijing instructed it do everything in its power to avoid a near-term default. Furthermore, to protect its financial institutions, China injected $18 billion into the country's baking system.
Investors have stated varying opinions on what an Evergrande collapse would mean for the global economy. In a previous interview, Scott Kennedy, an expert in Chinese Economics at the Center for Strategic and International Studies, said he expected the institutions closest to Evergrande to get hurt first, with the financial pain of a collapse lessening based on degrees of separation from the firm.
Some foreign sectors which could hurt most would be those that provide materials to the company in order to aid in its construction efforts, such as sellers of steel, lumber, and cement. Overall, Kennedy did not expect a collapse to inflict major harm on the U.S. economy.
However, with investment giant BlackRock having picked up a major stake in the Chinese firm, the pain of an Evergrande default will make its way to U.S. soil. In a previous interview, Stephanie Segal, an expert on Asian economics with the Center for Strategic and International Studies, said foreign investors like BlackRock could end up "receiving less favorable terms than the domestic investors."