'Day of Absence' at Evergreen State College Continued by Students After School Canceled Event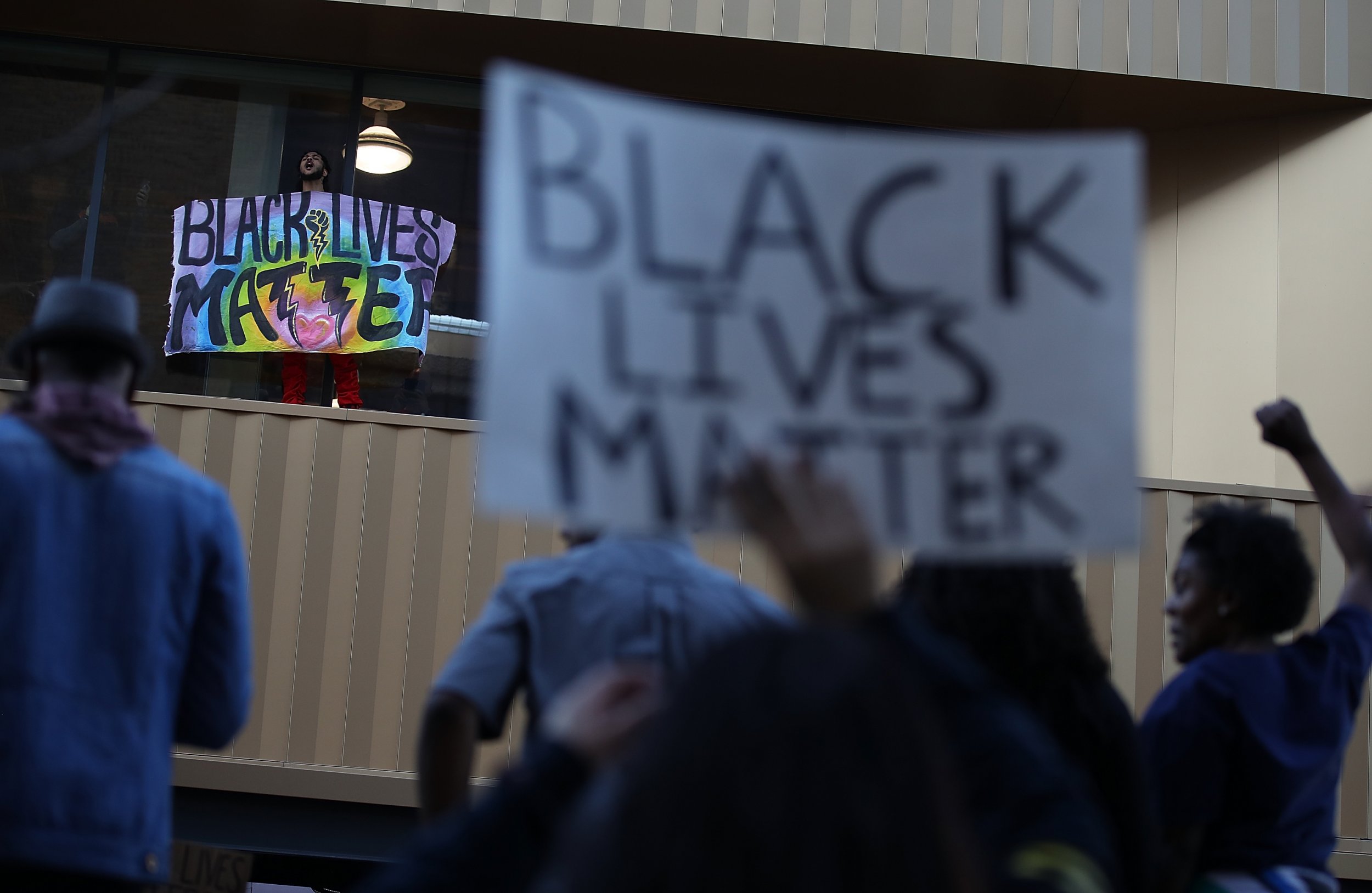 After Evergreen State College's "Day of Absence" sparked national controversy in 2017, the school canceled the annual anti-racism event this year. Students, however, took matters into their own hands, scheduling a program to start Wednesday to promote discussion and racial awareness.
Evergreen landed in the national spotlight last year when the public liberal arts college in Olympia, Washington, asked white students and faculty to leave campus for the "Day of Absence." A professor sent an email in protest, calling the event "a show of force, and an act of oppression." It ended up on Twitter, the New York Post reported, sparking protests by Evergreen students on campus, videos of which appeared online.
The debate became a lightning rod for conservative media outlets, and the school shut down for three days after receiving a violent threat in a phone call. The school's president, George Bridges, told The Seattle Times that faculty members of color were also targeted by profane emails and calls, some of which included threats.
A spokesperson for the college told The Olympian in February that the school would no longer use the name "Day of Absence," but it would continue discussions of race in other ways on campus. In response, students arranged a replacement.
Students are still calling their series of events "Day of Absence." Some of the workshops and gatherings, to be held on and off campus, are designated for people of color, while others invite white people to join as well. The events are set to begin Wednesday and will continue through Friday, The College Fix reported.
The schedule includes an open mic, a dance, yoga, a film screening and a discussion of intergenerational and interracial solidarity. A description of the event says, "The mission of this event is to bring POC [people of color] together in order to create a reclamation of space and move forward into the future. In reaction to institution's consistent disregard for our safety, we are operating independently of the college. This is a day for us, by us."
Before 2017, the school's "Day of Absence" had traditionally involved students of color leaving campus for the day to participate in programs and discussions about race, The Olympian reported. The name of the event is based on a play by Douglas Turner Ward that addresses racism in America, and the students' absence is meant to be symbolic.
"There is no Day of Absence event this spring at The Evergreen State College," said a statement the school provided to Newsweek, "Gross and deliberate mischaracterizations of the event in 2017 provoked violent threats against students, staff and faculty."
"Those falsehoods, and our priority on campus safety, made it necessary to create different ways to have important conversations about equity and inclusion. This year, Evergreen has increased opportunities for students, staff and faculty to engage in new ways on these vitally important topics," said the statement.
This story was updated to include a statement from The Evergreen State College.