Every Celebrity to Accept Logan Paul's Wrestling Challenge
If entering the boxing world wasn't enough, Logan Paul is now turning his attention to wrestling.
The YouTube personality took to Twitter on Monday and called on other social media influencers, offering $10,000 to anyone who can beat him in a wrestling match.
The 25-year-old tweeted: "$10,000 to any influencer who can beat me in a wrestling match."
Unsurprisingly, Paul, who has 5.7 million followers on Twitter alone, got a lot of responses, with the tweet itself quickly going viral and garnering over 52,000 likes.
Last year, Paul and his younger brother Jake, entered the world of pro boxing. Paul competed in his first pro boxing match in November 2019, losing to rapper and internet celebrity, KSI.
An amateur wrestler in high school, Paul qualified for the Ohio High School Athletic Association Division I Individual Championships in 2013.
So are any influencers taking Paul's challenge seriously? Well, yes. Seeing as many pro wrestlers and other athletes are themselves influencers with large followings, Paul may well meet his match.
On the other hand, a number of celebrities who are not known for their sporting prowess have also responded.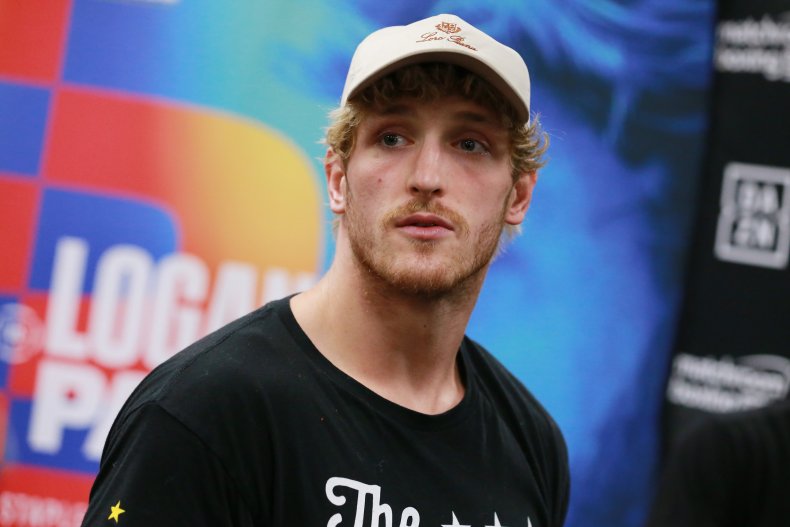 Here are the celebrities who have accepted Paul's wrestling challenge.
MMA fighter Dillon Danis happily accepted Paul's challenge and offered a counter challenge himself, tweeting: "1 millon if you can beat me."
Danis, who is MMA champion Conor McGregor's training partner, is involved in an online feud with the Paul brothers.
He told ESPN: "Jake is the one that really wants to fight me, Logan wants to fight me in MMA.
"They both know I'm the only one that makes sense in MMA, there's no one that has a name like me.
"Eddie Hearn has talked to me before, about Logan Paul. They have reached out, so like it will happen, 100 percent. One of them will happen."
Professional wrestler and color commentator Elijah Burke, who is also known as D'Angelo Dinero responded with: "I'll put $15,000 against you $10,000, wrestling OR boxing!"
MMA fighter Mike Davis aka Beast Boy, heartily accepted the challenge, tweeting: "10,000 to wrestle?! Send location."
Mike Novogratz, an ex-hedge fund manager, and former college wrestler also threw his hat in the ring. He wrote: "I'm 55 but looking for a reason to get in shape. I'll take your challenge. I'll even donate my 10k to charity."
Fellow social media influencer and make up guru James Charles, simply joked: "Pay up."
Mixed martial artist and grappler, Tara LaRosa also responded to the challenge as did fellow MMA star Saul Almeida, who tweeted: "Because I'm not an "influencer", I'll do it for half, $5,000."
Nicholas Cvjetkovich is a Serbo-Canadian professional wrestler added: "Nicholas Cvjetkovich is a Serbo-Canadian professional wrestler."
Some other names responding to Paul's challenge include YouTuber Joel Morris, comedian Fakkah Fuzz, pro-wrestler Joseph Janela, NWA Women's World Champion Thunder Rosa, and Canadian professional wrestler Ethan Page.