Every Celebrity Boycotting Facebook and Instagram
Kim Kardashian West is leading a number of celebrities who are boycotting their social media accounts to protest the spread of hate speech and misinformation on Facebook and Instagram.
Along with a number of other famous faces, the reality star has pledged to "freeze" her accounts on those platforms for one day part of the Stop Hate for Profit campaign, a coalition of civil rights groups, including the NAACP, Color of Change and the Anti-Defamation League.
The campaign led a monthlong advertising boycott against Facebook in July following the death of George Floyd in the custody of Minneapolis police.
A coordinated week of action by the coalition was announced this week, with the one-day "freeze" taking place today (September 16.)
The Week of Action will end on September 18, with the group urging people to vote and "demand that Facebook stop undermining our democracy."
"We are quickly approaching one of the most consequential elections in American history," the group said in a statement. "Facebook's unchecked and vague 'changes' are falling dangerously short of what is necessary to protect our democracy."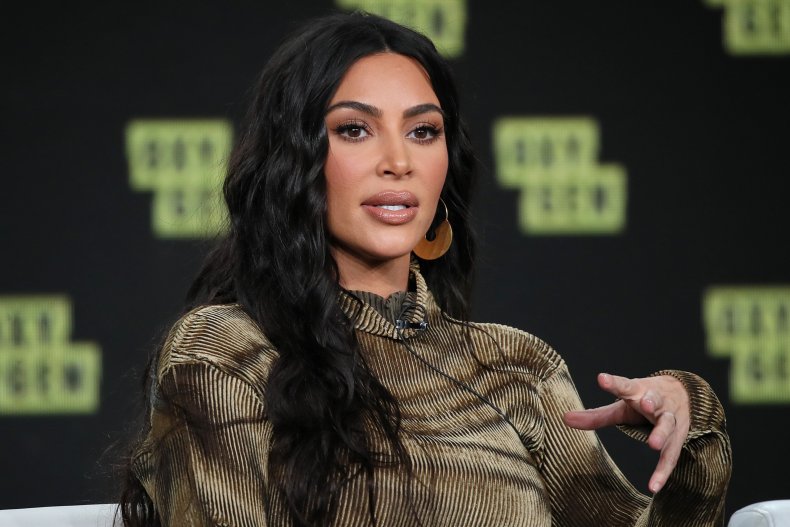 Kim Kardashian
Announcing her participating in the Stop Hate for Profit campaign Tuesday, Kardashian tweeted to her 66.7 million followers.
"I love that I can connect directly with you through Instagram and Facebook, but I can't sit by and stay silent while these platforms continue to allow the spreading of hate, propaganda and misinformation—created by groups to sow division and split America apart only to take steps after people are killed," she wrote.
"Misinformation shared on social media has a serious impact on our elections and undermines our democracy. Please join me tomorrow when I will be "freezing" my Instagram and FB account to tell Facebook to #StopHateForProfit."
Mark Ruffalo
Avengers star and outspoken Democrat, Mark Ruffalo is also taking part in the freeze.
He tweeted: "Facebook claims they address hate, yet they continue to look the other way as racist, violent groups and posts sow division and split America apart—only taking steps after people are killed."
Sacha Baron Cohen
Borat actor Sacha Baron Cohen shared a stranger photo of Facebook founder Mark Zuckerberg and tweeted: "The only thing more terrifying than Mark Zuckerberg surfing in whiteface... Is the white supremacy and lies Facebook spreads every day. This Weds Sept 16 I'm freezing my Instagram to tell Mark to #StopHateForProfit. Who's in?!"
Jennifer Lawrence
Hunger Games star Jennifer Lawrence is also taking part.
"Facebook ignores hate & disinformation on their site. This is not an "operational mistake." It is a deliberate decision to put profits over people and democracy," she tweeted.
Katy Perry
Orlando Bloom
Amy Schumer
Leonardo DiCaprio
Naomi Campbell
Sarah Silverman
Ashton Kutcher
Olivia Wilde
Jamie Foxx
Kerry Washington
Rosario Dawson
Meghan Trainor
Paloma Faith