Every GOP Lawmaker Opposes Dem Voting Rights Bill Supported by Majority of Republican Voters
No Republicans in Congress support a Democratic voting rights bill despite a majority of GOP voters supporting the legislation.
The For the People Act passed the House in March without a single Republican voting in favor of it. The bill remains stalled in the Senate, where its potential to progress is unclear due in part to unified Republican opposition. A poll released Monday from Democratic firm Data for Progress found that a 69 percent majority of likely voters support the bill, including a 52 percent majority of Republicans. The bill is supported by 85 percent of Democrats and 70 percent of independent voters.
There is less support for certain provisions of the bill among Republicans. Support was weakest when the poll asked whether respondents if they supported a plan to "give every voter the option to vote by mail," with only 38 percent of Republicans supporting the provision compared to 84 percent of Democrats and 64 percent of independents. A similar spread was seen when the poll asked about "restoring voting rights to people convicted of felonies who have completed their sentences," which 38 percent of Republicans supported.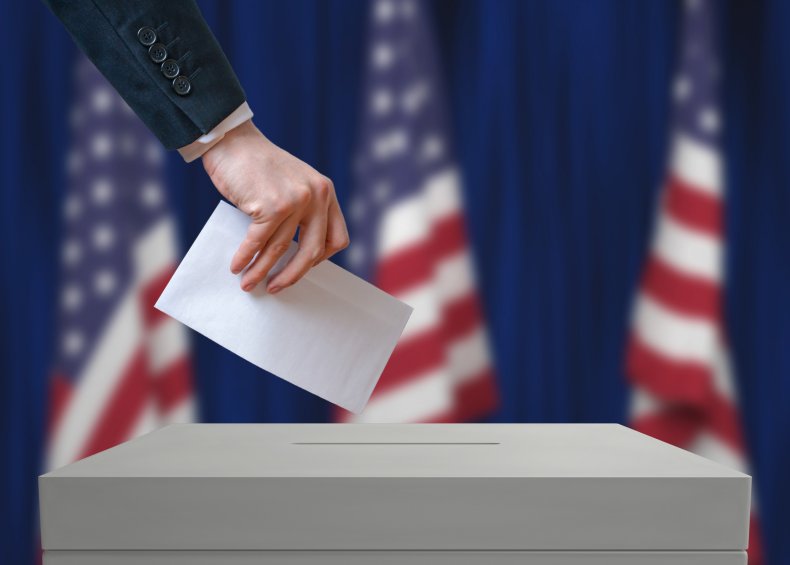 However, other key provisions of the bill were very popular among Republicans. An 82 percent majority supported the proposal to "prevent foreign interference in election," with 85 percent of Democrats and 82 percent of independents agreeing. Another 80 percent of Republicans supported limiting "the influence of money in politics," while 77 percent supported the provision to "modernize election infrastructure to increase election security."
Other provisions that had majority support among Republicans were mandating an "early voting period of 15 days for federal elections" and an anti-gerrymandering provision that would "require all states to use non-partisan commissions to draw congressional districts so that no one party has an advantage." Pluralities of just under 50 percent supported "same-day voter registration for all eligible voters" and "limit voter roll purging, or the deletion of voters from registration lists."
The poll was conducted online among 1138 likely voters between April 16 and April 19. It has margin of error of 3 percent.
As Republican state lawmakers from around the country push bills that would restrict voting following former President Donald Trump's repeated claims that the 2020 election was decided by massive voter fraud, other recent polling has suggested a significant drop in Republican support for many proposals that would make voting easier.
A poll released by Pew Research Center found that support for "no excuse" absentee voting had dropped to only 38 percent among GOP voters in April 2021, while a 57 percent Republican majority had supported the practice in October 2018. Republican support for automatic voter registration fell by 11 percent over the same time period, going from 49 percent to 38 percent.
Newsweek reached out to the Republican National Committee for comment.