Every Major Company to Leave Facebook So Far
Coffee giant Starbucks left Facebook scrambling after the popular chain reportedly threatened to remove its advertising from the platform over frustrations regarding hateful comments left on posts about racial and social justice issues.
"Starbucks is in the process of evaluating their organic presence on FB, and whether they should continue to have a presence on the platform at all," a Facebook employee wrote to colleagues in internal discussions seen by BuzzFeed News. "Anytime they post (organically) in regards to social issues or their mission & values work (e.g. BLM, LGBTQ, sustainability/climate change, etc.) they are overwhelmed by negative/insensitive, hate speech related comments on their posts," the memo added.
The news comes amid a growing concern held by some with high advertising and branding stakes in Facebook over purportedly unregulated hate speech, racism and possible data breaches on the popular social media platform.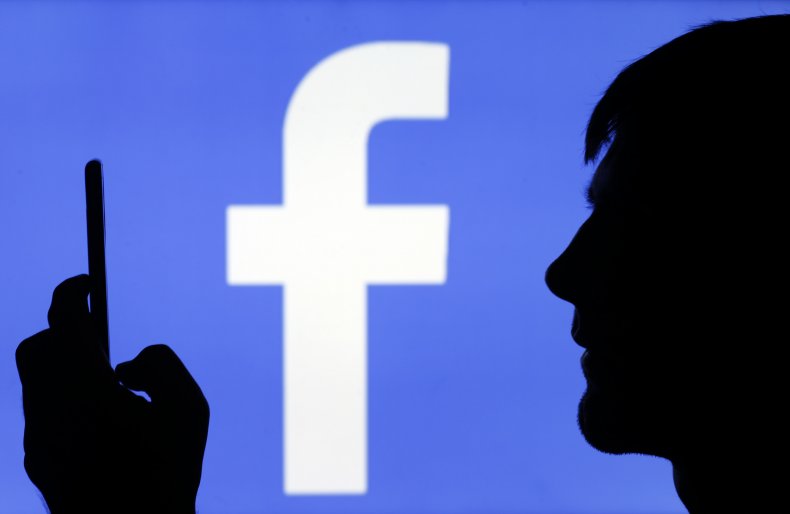 In June last year, hundreds of companies banded together in a boycott to stop advertising on Facebook as part of the 'Stop Hate for Profit' campaign, which sought to pressure the network into taking a tougher approach against racist and hateful content.
A group of organizations, including the Anti-Defamation League, National Association for the Advancement of Colored People, and Color of Change, led the charge in asking businesses to stop buying ads on Facebook for a month over July. The organizations accused the platform of inadequately moderating its site against posts inciting hate and violence.
Several high-profile companies joined the cause including Microsoft, HP, Verizon, Reebok, Adidas, Lululemon, Levi's, Ben & Jerry's, Hershey's, Honda, Volkswagen and Pfizer.
Although not aligning themselves directly with the campaign, Coca-Cola followed suit releasing a statement saying there was "no place for racism" on social media.
"There is no place for racism in the world and there is no place for racism on social media," James Quincey, Chairman and CEO of The Coca-Cola Company, said in a statement issued in June 2020. "The Coca-Cola Company will pause paid advertising on all social media platforms globally for at least 30 days. We will take this time to reassess our advertising policies to determine whether revisions are needed. We also expect greater accountability and transparency from our social media partners."
Unilever also pledged that their planned media investment in the U.S. would be "shifting to other media" instead of Facebook.
"Given our Responsibility Framework and the polarized atmosphere in the U.S., we have decided that starting now through at least the end of the year, we will not run brand advertising in social media newsfeed platforms Facebook, Instagram and Twitter in the U.S." Unilever said in a statement in June 2020. "Continuing to advertise on these platforms at this time would not add value to people and society. We will be monitoring ongoing and will revisit our current position if necessary. We will maintain our total planned media investment in the U.S. by shifting to other media."
Chocolate giant Hershey joined the boycott, cutting its ad spending on Facebook by a third for the later half of 2020.
"We do not believe that Facebook is effectively managing violent and divisive speech on their platform," Hershey's chief marketing officer, Jill Baskin, said. "Despite repeated assertions by Facebook to take action, we have not seen meaningful change."
However, it was Elon Musk's Tesla and Space X that spearheaded the trend to sever ties with Facebook back in 2018.
Musk took down the Facebook pages for both companies after being challenged to do so by followers over Twitter. Each page had around 2.6 million followers at the time.
In the same month, Hugh Hefner's media and lifestyle conglomerate Playboy announced they, too, were breaking ties with the social media giant.
"Facebook's content guidelines and corporate policies continue contradicting our values," Playboy Enterprises chief creative officer and chief of global partnerships Cooper Hefner said in a tweet on March 28, 2018. "Learning of the recent meddling in a free U.S. election further demonstrates another concern we have of how they handle users' data — more than 25 million of which are Playboy fans — making it clear to us that we must leave the platform."
Starbucks would be the next major company to possibly withdraw their presence and significant advertising spend across Facebook as other companies reconsider their relationship with the social media platform.
A Facebook spokesperson addressed the concerns over hateful and racially motivated comments, telling Newsweek: "We don't want hate on our platform and neither do our partners. We have invested in technologies to take down hate speech, and we proactively detect 97 percent of what we remove."
"We also offer tools to limit this content from appearing on partners' pages including ways for brands to control those who can comment on their posts. Our teams work with our clients around the world on various issues and as this post shows we are working with them to keep hate off of their pages," the spokesperson added.
Last year, Facebook published a blog post outlining the company's commitment to take action on civil rights issues.
"We've invested billions of dollars to keep hate off of our platform, and we have a clear plan of action with the Global Alliance for Responsible Media and the industry to continue this fight," the post read.
Newsweek has contacted Facebook, Unilever, Tesla and Space X for comment.