Every NFL Player to Opt Out of 2020 Season Over Coronavirus Concerns
The upcoming NFL season will look distinctly different to its predecessor when it gets underway on September 10. The novel coronavirus pandemic means possibly every game will be played behind closed doors and, as the MLB restart has shown, the COVID-19 outbreak could derail the schedule at any stage.
Should the season get underway as planned and continue without disruption, football will nevertheless look different due to the absence of a lot of familiar faces. As part of the agreement the NFL and the NFL Players Association (NFLPA) reached last week, players are allowed to opt out for the 2020 season either because they're deemed at high risk of developing complication from coronavirus or because they voluntarily choose to sit out the upcoming campaign.
To fall into the former category, players must have been previously diagnosed for one of 15 risk factors as outlined by the Centers for Disease Control. The list includes cancer, Type 2 diabetes and liver disease among others.
High risk players who have to sit out the season will receive a $350,000 salary, while players who voluntary choose to opt out will receive a $150,000 stipend that will be considered as a salary advance and will count against the team's 2020 salary cap. Undrafted rookies, however, will not qualify for the salary if they choose to opt out.
Earlier this week, the NFL came under criticism from players for reportedly looking to move up the deadline for players to opt out to August 3, but ESPN reported on Monday night the league and the NFLPA had agreed to a deadline of 4 p.m. ET on Wednesday, August 5.
Several players have already opted out of the season since on July 24 Kansas City Chiefs offensive lineman Laurent Duvernay-Tardif became the first player to announce he would sit out the upcoming campaign.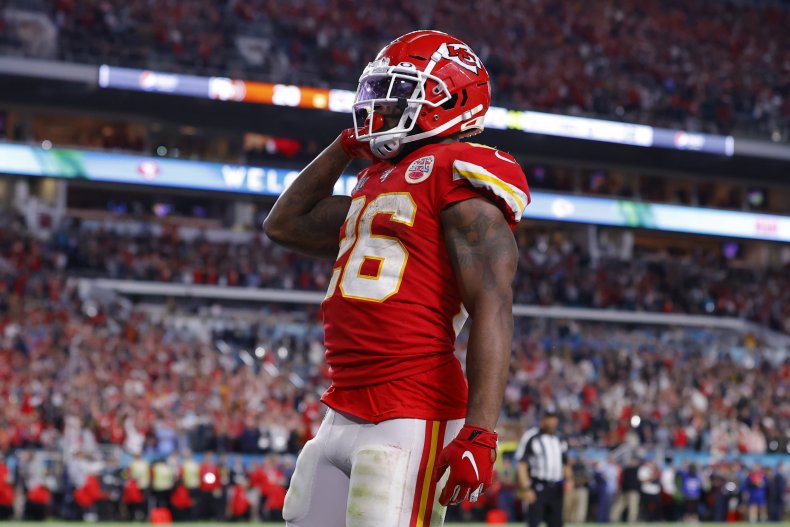 The 29-year-old, who has served on the frontline over the last few months in a long-term care facility in Montreal, Canada, will be joined on the sidelines by teammate and Super Bowl LIV hero Damien Williams.
The New England Patriots have lost eight players, with star linebacker Dont'a Hightower, running back Brandon Bolden and fullback Danny Vitale all opting out along with guard Najee Toran, offensive lineman Marcus Cannon, safety Patrick Chung, wide receiver Marqise Lee and tight end Matt LaCosse.
Both New York franchises have so far reported two withdrawals each, with the Giants losing wide receiver Da'Mari Scott and offensive tackle Nate Solder, who is a cancer survivor and whose son is currently battling cancer. The Jets will be without star linebacker C.J. Mosley and offensive lineman Leo Koloamatangi.
The Dallas Cowboys have lost cornerback Maurice Canady, wide receiver Stephen Guidry and fullback Jamize Olawale.
Here's a complete list of all the players who will sit out the 2020 season as of Tuesday, August 4. (The asterisk denotes high-risk players).
Baltimore Ravens: OT Andre Smith, KR De'Anthony Thomas
Buffalo Bills: DT Star Lotulelei
Carolina Panthers: LB Jordan Mack
Chicago Bears: DT Eddie Goldman, S Jordan Lucas
Cincinnati Bengals: OT Isaiah Prince, DT Josh Tupou
Cleveland Browns: G Drew Forbes, OT Drake Dorbeck,
Dallas Cowboys: CB Maurice Canady, WR Stephen Guidry, FB Jamize Olawale
Denver Broncos: DL Kyle Peko*
Detroit Lions: DT John Atkins
Green Bay Packers: WR Devin Funchess
Houston Texans: DL Eddie Vanderdoes
Jacksonville Jaguars: DT Al Woods, DE Lerentee McCray
Kansas City Chiefs: RB Damien Williams, OG Laurent Duvernay-Tardif
Los Angeles Rams: OT Chandler Brewer*
Minnesota Vikings: DT Michael Pierce
New England Patriots: RB Brandon Bolden, S Patrick Chung, OT Marcus Cannon*, LB Dont'a Hightower, C/G Najee Toran, FB Danny Vitale, WR Marqise Lee
New Orleans Saints: TE Cole Wick*, TE Jason Vander Laan
New York Giants: WR Da'Mari Scott, OT Nate Solder
New York Jets: LB C.J. Mosley, OL Leo Koloamatangi
Philadelphia Eagles: WR Marquise Goodwin
Seattle Seahawks: OL Chance Warmack
Tennessee Titans: OT Anthony McKinney
Washington Football Team: DL Caleb Brantley*
The COVID-19 outbreak has ravaged the U.S. over the last four months. As of Tuesday morning over 4.71 million cases of coronavirus had been reported in the U.S.
Of the over 693,700 deaths recorded worldwide so far, more than 155,400 have been in the U.S., according to Johns Hopkins University, which has been tracking the outbreak using combined data sources.
There have been almost 18.3 million confirmed cases globally since the outbreak of coronavirus was first identified in Wuhan, a city located in China's central Hubei province, late last year.