Every Studio Ghibli Film Is Available on HBO MAX — Here's Which You Should Watch
One of the most acclaimed animation studios in the world has made their movies available for streaming for the first time, with Studio Ghibli's movies now available on HBO Max in the United States and Netflix abroad.
In 1984 Miyazaki Hayao teamed with anime director and producer Takahata Isao and manga magazine editor Suzuki Toshio to adapt his ongoing manga Nausicaä of the Valley of the Wind. Miyazaki, now renowned as a living legend of animation, was then an experienced animator, but relatively untested director (his only previous movie, The Castle of Cagliostro, was a modest success, now heralded). The post-apocalyptic fantasy was a critical and box office hit. A year later, Takahata, Suzuki and Miyazaki founded Studio Ghibli in Tokyo, Japan, which has since produced all of Miyazaki's animated features, in addition to movies directed by Takahata and others.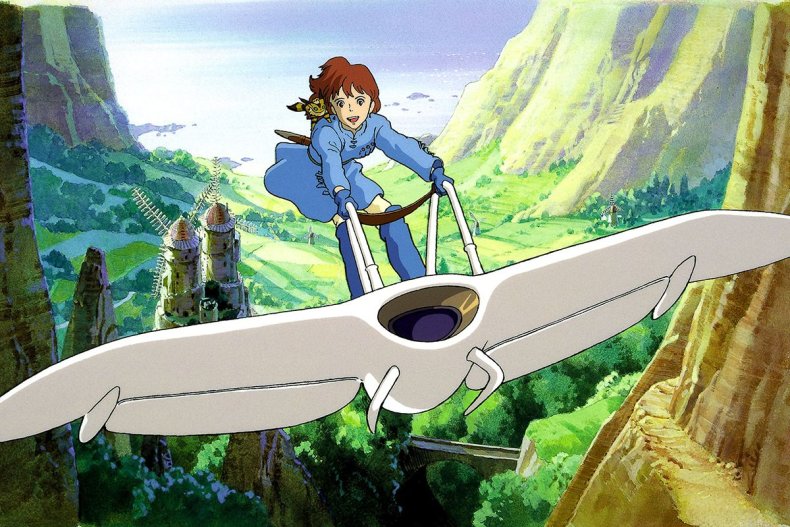 Studio Ghibli has previously been averse to digital releases, citing the importance of the theatrical experience, but a deal announced in October 2019 confirmed their filmography would be coming to streaming service HBO Max, which launched Wednesday.
Since its 1985 founding, Studio Ghibli has released a string of heralded animated features, many of which are named among the best animated movies ever made.
21 Studio Ghibli movies are now available for streaming on HBO Max:
Nausicaä of the Valley of the Wind

Castle in the Sky

My Neighbor Totoro

Kiki's Delivery Service

Only Yesterday

Porco Rosso

Ocean Waves

Pom Poko

Whisper of the Heart

Princess Mononoke

My Neighbor the Yamadas

Spirited Away

The Cat Returns

Tales From Earthsea

Howl's Moving Castle

Ponyo

The Secret World of Arrietty

From Up on Poppy Hill

The Wind Rises

The Tale of the Princess Kaguya

When Marnie Was There
That's a lot of movies to pick from. But with an astonishing breadth of subject matter and target age group, it's easy to break down the Studio Ghibli filmography, depending on what you're looking to watch with that new HBO Max subscription.
Miyazaki Hayao vs. Everyone Else
The easiest split to make when narrowing down the Studio Ghibli output is between Miyazaki and other Ghibli directors. Ten of the movies available for streaming are directed by Miyazaki, another three were written by the animation master. There are good movies in the Ghibli lineup not directed by Miyazaki, but for anybody dipping your toes into Japanese animation for the first time, then his output is the place to start.
The following movies were directed by Miyazaki:
Nausicaä of the Valley of the Wind, Castle in the Sky, My Neighbor Totoro, Kiki's Delivery Service, Porco Rosso, Princess Mononoke, Spirited Away, Howl's Moving Castle, Ponyo, The Wind Rises
These movies were not:
Only Yesterday, Ocean Waves, Pom Poko, Whisper of the Heart, My Neighbor the Yamadas, The Cat Returns, Tales from Earthsea, The Secret World of Arrietty, From Up on Poppy Hill, The Tale of the Princess Kaguya and When Marnie Was There

For Fans of
Star Wars
and
The Lord of the Rings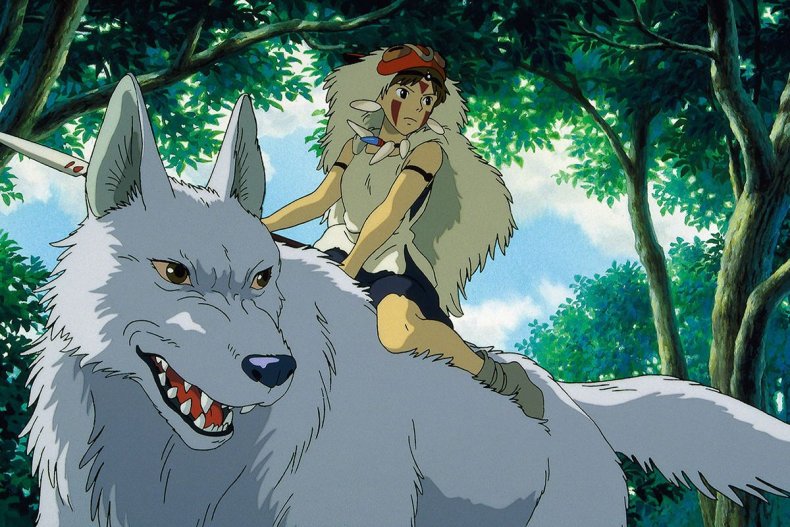 No one builds fantastical worlds riven by conflict like Miyazaki, who has directed at least two movies as sprawling in scope and mythic power as any live-action sci-fi or fantasy epic. Nausicaä of the Valley of the Wind puts the whole Star Wars prequel and sequel trilogy to shame, capturing a saga's worth of clashing empires and ancient magic in a single movie. 1997's Princess Mononoke is even more impressive, with armies of animals marching against human industrialists on a forest frontier.
Unfortunately, while Tales from Earthsea is based on Ursula K. Le Guin's young adult fantasy cycle, it never lives up to the source material or builds a convincing fantasy world.
Studio Ghibli For Kids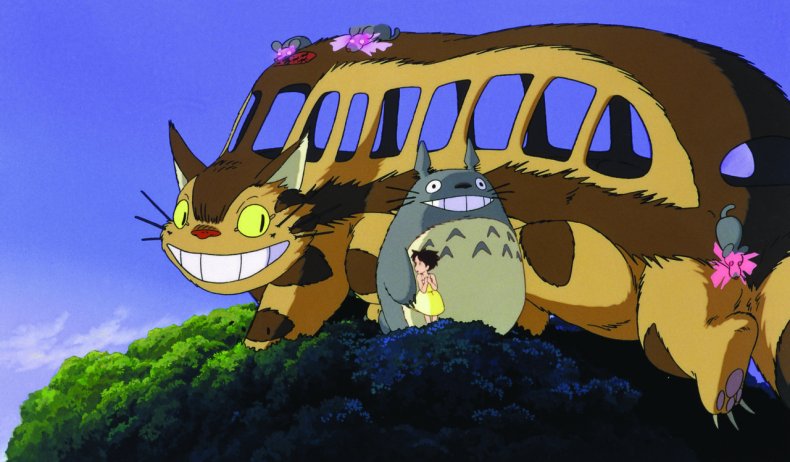 Ghibli movies exceed at whimsical, visually-inventive fantasy, which doesn't alway require a thrilling plot and periodic action scenes. In gentle movies like My Neighbor Totoro and Ponyo, Miyazaki tells fantasy stories held together by childlike logic, like crops that grow when you dance the right way, or fish that turn into little girls.
The mischievous racoons (technically tanuki, or "raccoon dogs") of Pom Poko are also fun, as long as you can get over how often they transform using the skin of their scrotums.
For Kids and All Former Kids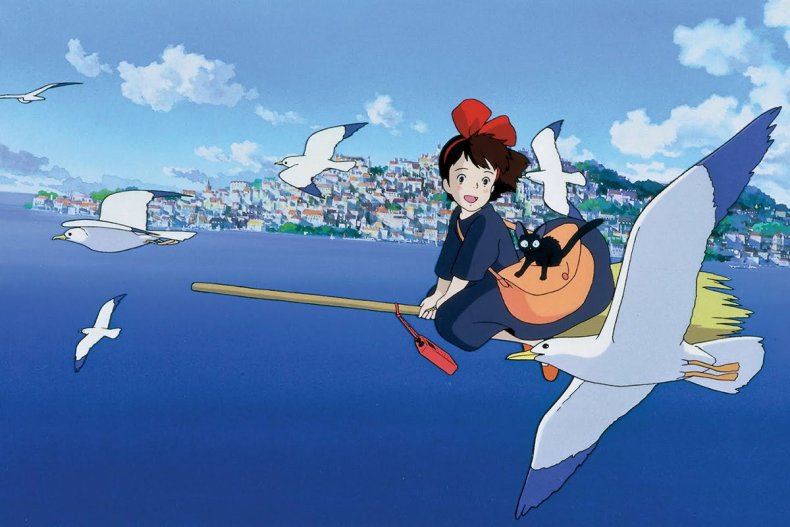 While anyone can enjoy a cat transforming into a bus, My Neighbor Totoro is probably going to be more engaging for children than adults. That's not the case with Spirited Away and Kiki's Delivery Service, both coming-of-age stories that combine fantasy with a perspective on growing up that's so clear-eyed that adults will find themselves as gripped in the protagonist's perspective as their kids.
For Flying Aces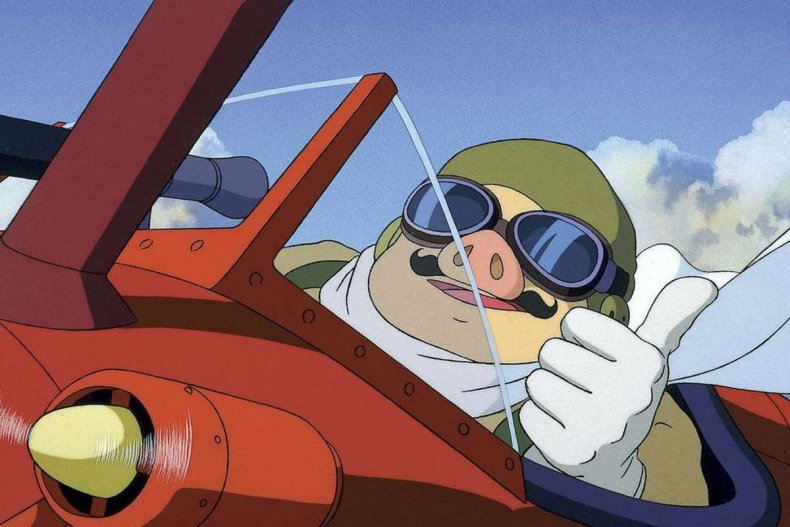 Miyazaki is known for his love of airplanes, which is already evident in his 1986 steampunk adventure Castle in the Sky. His most recently released movie, 2013's The Wind Rises, is a biopic of Japanese fighter plane inventor Horikoshi, Jiro. It was nominated for an Academy Award for Best Animated Feature. But for real dogfight action and lots of mechanics fussing over airplane parts check out Miyazaki's 1992 movie Porco Rosso, which features a flying pig—in actuality, a World War I ace pilot transformed by a curse. A strange combination of alternate history, fantasy and swashbuckling, Porco Rosso is basically Miyazaki's Casablanca.
After Miyazaki
While Studio Ghibli is most associated with Miyazaki's masterpieces, cofounder Takahata Isao is a groundbreaking anime director in his own right. While his masterpiece, Grave of the Fireflies, isn't available for streaming on HBO Max (it was animated by Ghibli, but owned by Toho), Takahata's Studio Ghibli output is notable for its aesthetic inventiveness, resulting in movies completely unlike the animation traditionally put out by the studio. The Tale of the Princess Kaguya, which uses watercolors and visible stroke lines of hand animation to create one of the more startling and beautiful feature length animations ever produced. Similarly experimental is the comic strip animation of 1999's My Neighbors the Yamadas.
Also worth seeking out on HBO Max is Whisper of the Heart, directed by Miyazaki and Takahata's handpicked successor, Studio Ghibli animator Kondō Yoshifumi, who died unexpectedly of an aneurysm three years after the movie's release.
You can't go wrong with Studio Ghibli, but with 21 movies now available for streaming on HBO Max, a little prioritizing goes a long way.