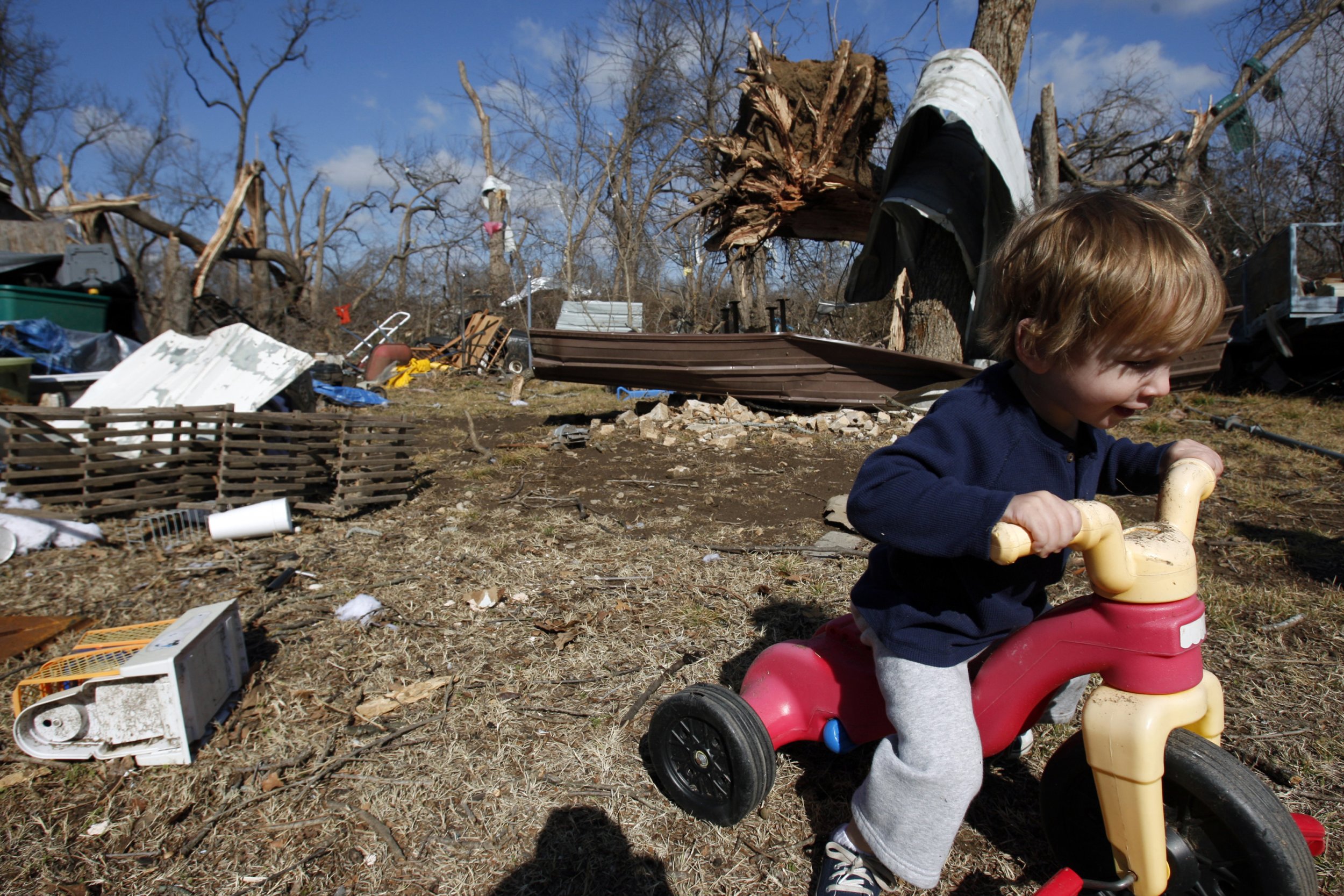 A new landmark study is telling a very different kind of toy story: researchers at the Center for Injury Research and Policy at Nationwide Children's Hospital discovered that in the U.S., once every three minutes a child is treated in the emergency room for a toy-related injury.
The study, which is the first of its kind, was published today in the journal Clinical Pediatrics. The researchers analyzed data from the National Electronic Injury Surveillance Service, which compiles consumer product injury statistics from a network of roughly 100 hospitals nationwide. The data was measured from 1990 to 2011, and researchers used these statistics to determine what kinds of toys prompted injuries that sent children under the age of 18 to the emergency room.
Children of different ages face different kinds of injury threats: Younger children are more likely to choke on small parts of toys, whereas older children have a heightened risk of getting hurt from riding toys, such as wagons, tricycles and foot-powered scooters. Researchers found that riding toys accounted for 42 percent of injuries in children ages 5 to 17, while choking or swallowing on "foreign bodies," including small toy parts, accounted for nearly 14 cases a day in children younger than 5 years of age. Researchers discovered that falls (46 percent of all injuries) and collisions (22 percent) were the most common ways that children of all ages sustained toy-related injuries.
During the 22-year period studied, the injury rate rose nearly 40 percent, due in large part to the rising popularity of foot-powered scooters, the researchers say. Foot-powered scooters were to blame for an injury every 11 minutes, starting in the year 2000 (when these scooters first saw widespread popularity).
Defective toys cause plenty of injuries, too. While product recalls remove hazardous toys from the marketplace, people are often unaware of recalls, and the rate of returns for these defective products, of which there are many, is low. The study notes that in 2007 alone, 30 million units of 104 different types of toys were recalled. The researchers suggest a need for heightened transparency from toy manufacturers detailing the incidence and severity of injuries that led product recalls. Earlier this year, the organization Kids in Danger published a report revealing that only a handful of toy manufacturers publicized their recalls on social media.
The statistics don't mean that you should quit shopping for toys, but the high rates of injury from small toy parts and foot-powered scooters suggest a re-evaluation of product designs and safety standards from toy companies; for instance, marketing toys featuring larger, choke-free parts, and perhaps including helmets with scooters so as to decrease injuries from falls.
The authors of the study also conclude that parents, caregivers and educators should better educate themselves on consumer product reports, in order to avoid the dangers that can come from playing with toys; after all, 80 percent of all toy-related injuries happened at home. The study showed that toy-related injuries increase in the summer months, as children are exposed to different dangers when playing outside, so parents should take further precautions during the warmer months.
The study had a few limitations: for one, only emergency room trips were accounted for in the study, and excluded possible non-emergency room visits prompted by toy-related injuries. The researchers believe that the numbers underestimate the actual rate of toy-related injuries, but given that this is the first study accounting for toy-related injuries, it's a start to a conversation about better product design and parental awareness. The goal, of course, is to create toys that will let kids be kids, and play without having to go to the emergency room.
Dr. Gary Smith, the study's senior author and director of the Center for Injury Research and Policy at Nationwide Children's Hospital, said in a press release: "A child's job is play, and toys are the tools. We want children to explore, challenge themselves and develop while using those tools safely."