Episode 5 of Loki left viewers on the edge of their seats ahead of next week's finale.
Loki (Tom Hiddleston) found himself in a strange land after being pruned in Episode 4. He encountered familiar faces and seemed to learn valuable lessons about himself along the way—although we've heard that one before from Loki in the MCU.
"Journey Into Mystery" was a Loki-heavy episode where fans of the character will have been thrilled to see multiple versions of him, including another one also portrayed by Hiddleston.
Their appearance was teased in the post-credits scene in the last episode but let's take a closer look at each of the Loki variants we meet in Episode 5 of the Disney+ series Loki. Spoilers ahead.
Loki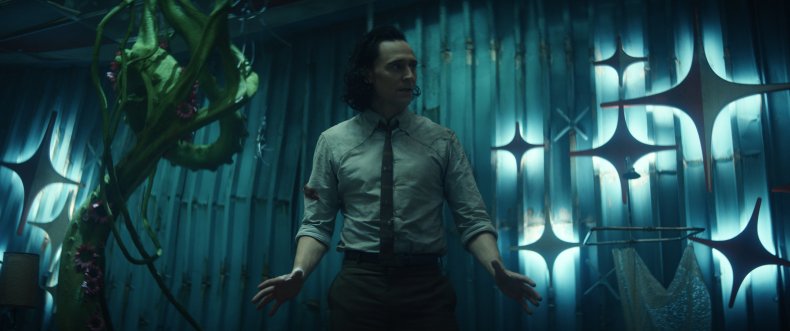 The Loki that fans know and love, our hero Loki, is now distinguishable because he's wearing the shirt and tie remaining from his Time Variance Authority (TVA) uniform.
Played by Hiddleston, this Loki is the one plucked from the timeline in 2012 after he escaped the Battle of New York in Avengers: Endgame. He's aware of his intended fate to die at the hands of Thanos but he never lived it.
Sylvie (Lady Loki)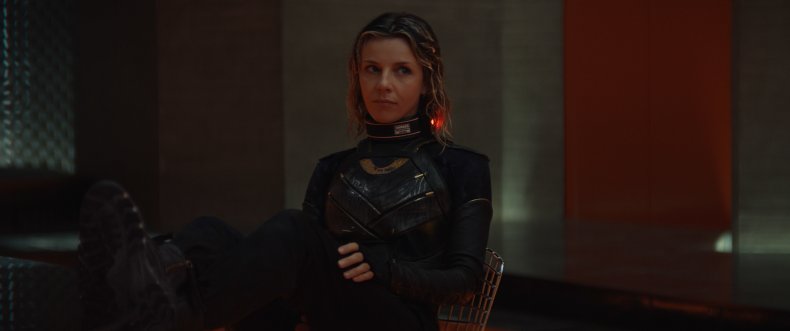 Introduced into the Loki series at the end of Episode 2 "The Variant," this Loki prefers to go by the name Sylvie. Played by Sophia Di Martino, Sylvie has grown close to our Loki and there's an ambiguous romantic tension between the two.
Plucked from Asgard by the TVA as a child, she has the ability to enchant people, which is a power she taught herself. There are two possible comic book links to the character we see on screen. She appears to be an amalgamation of Lady Loki and Sylvie Rushton. The comics version of Sylvie introduced in 2009 in the Young Avengers is known as the new Enchantress, and was given her powers by Loki so he could use her in his schemes.
Kid Loki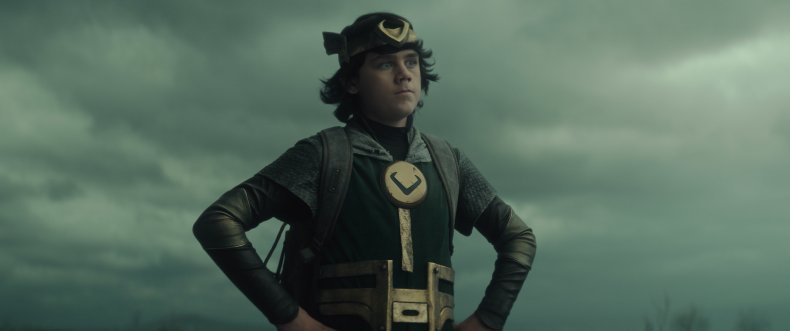 From the second he appeared in the post-credits scene of Episode 4, fans will have instantly recognized Kid Loki. In the comics after Loki dies in battle, he's reborn as a much younger version of himself in Paris.
Within the Disney+ series it's revealed that in a gang of Lokis, Kid Loki is in charge and sits on the throne of their hideout—with a juice box in hand. As another Loki points out, "you'll do well to respect the boy, this is his kingdom." How does he demand so much respect? Because his Nexus event was that he killed Thor.
The actor who plays him, Jack Veal, discussed his appearance on his Instagram account and thanked everyone who made it possible.
Classic Loki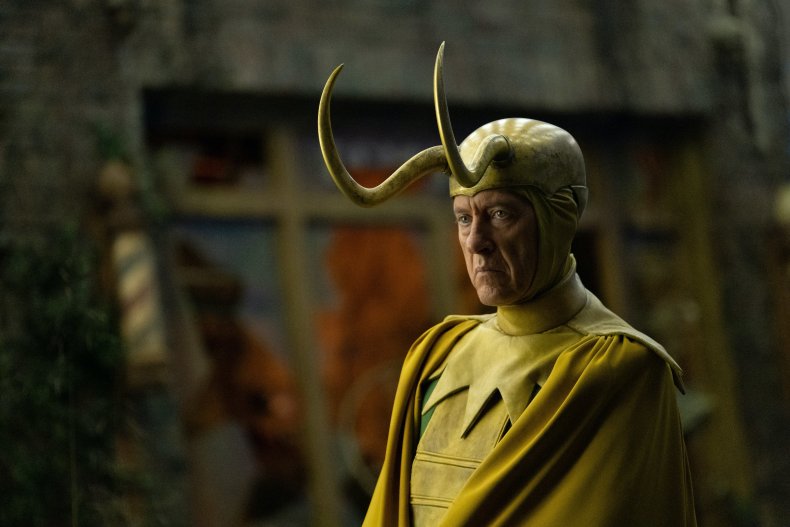 A Classic Loki needs a classic actor and the role couldn't have been cast any better. Richard E. Grant portrays a slightly older version of Loki who endured a tough journey before arriving at the same planet as his other selves.
He explains how in his own timeline when faced with Thanos on the ship, as we see in Avengers: Infinity War, he cast a projection of himself so real that even the Mad Titan believed it. He faked his death by hiding as inanimate debris in space.
Classic Loki inspires our Loki to realize he's more powerful than he knows, as Classic Loki builds an entire replica of Asgard around him to distract the giant cloud monster Alioth. This character seemingly sacrifices himself so Loki and Sylvie can enchant Alioth and continue their journey.
Boastful Loki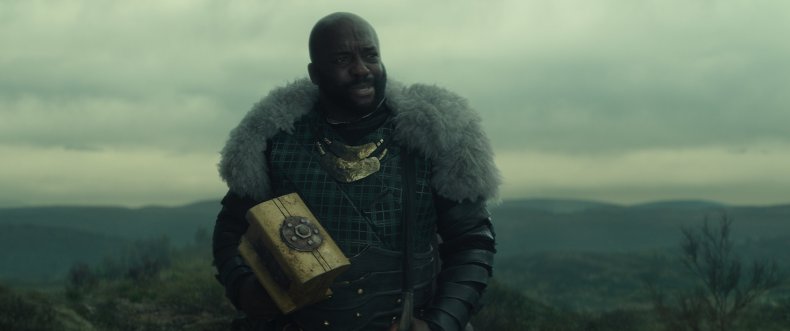 We don't learn much about this version of Loki, listed in the credits as Boastful Loki but his clothing gives away small details. He's wearing traditional Asgardian clothes and carries around a unique large gold hammer that is unlikely to be a replica of Thor's Mjolnir.
Portrayed by DeObia Oparei, Boastful Loki brags about vanquishing Captain America and Iron Man before capturing all six infinity stones—although he's called a liar by his fellow Lokis.
He betrays his team, allowing a rival Loki and his cronies into their hideout. We leave him fighting this gang as Loki, Kid Loki and Classic Loki make their escape.
Alligator Loki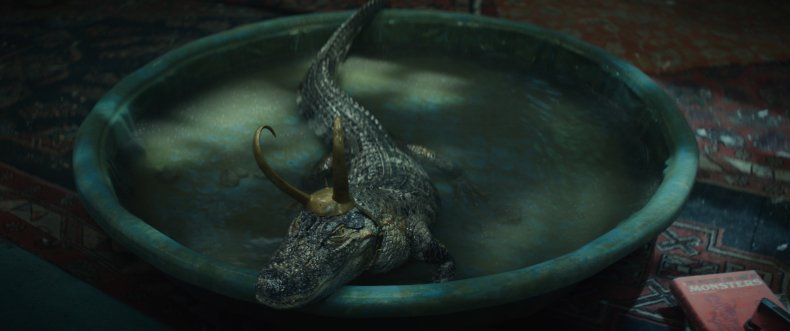 Everyone who encounters this animal is astonished to find out he is also a Loki. Alligator Loki wears the head gear just like all of the others, and he also shares personality traits. Classic Loki translates for him throughout Episode 5 and reveals "he's overly sensitive, like the rest of us."
Alligator Loki is completely original and doesn't appear in the comic books, as confirmed by Marvel.com. Boastful Loki mocks him claiming his Nexus event was eating the neighbor's cat.
President Loki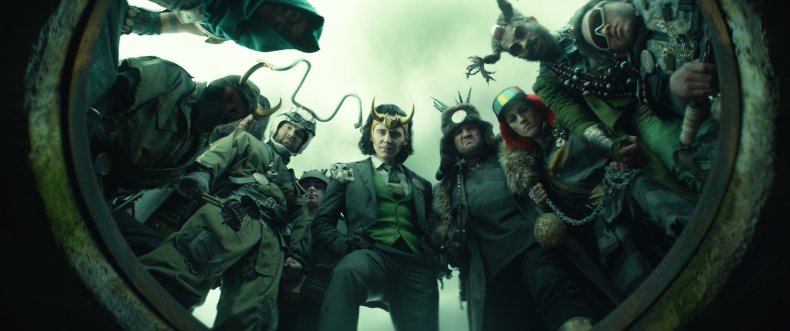 The presence of President Loki and his appearance in the show's trailers might be one of the biggest red herrings of the series. This version of the character is also played by Hiddleston.
Our Loki in his TVA attire comes face to face with President Loki and his gang of supporters outside the hideout. Once they get inside, it quickly goes south for President Loki as he tries to betray Boastful Loki, President Loki's supporters betray him, before Alligator Loki jumps up and bites his hand off.
This character is a clear reference to the four-part comic series Vote Loki which was released in the build-up to the 2016 American presidential election.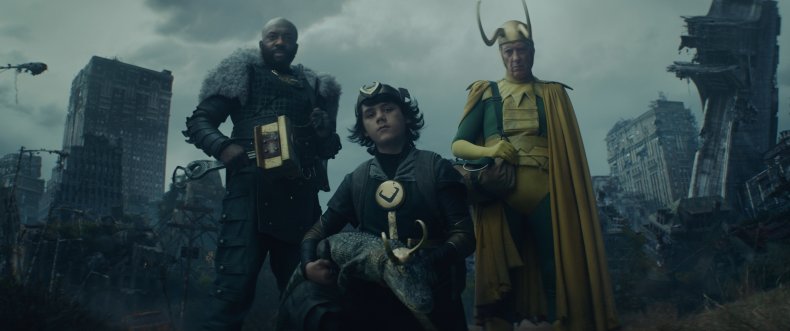 The final episode of Loki will be available to watch on Disney+ on Wednesday July 14, 2021.