Talk of cakes and the idea that everyone and everything is really made of cake has taken over the Internet. It all started when Buzzfeed's Tasty shared a video on July 8 of items like a red Croc shoe, a roll of toilet paper, a house plant and a bar of soap being sliced down the middle to reveal that they're actually cakes.
Credit goes to Turkish food artist and chef Tuba Geçkil of Red Rose Cake, who is known for making cakes that look like realistic, everyday objects. The cakes that Red Rose Cake shares on Instagram are eerily realistic. One looks exactly like packaged raw chicken, and another like the animated characters from Pixar's Up, to cite just two examples.
This baking technique—known as trompe l'oeil—combines creative talent with culinary skills. The name means to "deceive the eye" in French, and it refers to when subjects are "presented so realistically that they make viewers wonder whether they are actually real," as per Artsy.net. The technique has been used for centuries, and dates back to when the ancient Greeks made "illusionistic wall painting" that resulted in rooms looking bigger than they were.
Since the clip became viral, the Internet has been amazed by how realistic these cakes are, along with the amount of detail put into them. Inevitably, this has led to a brand new meme.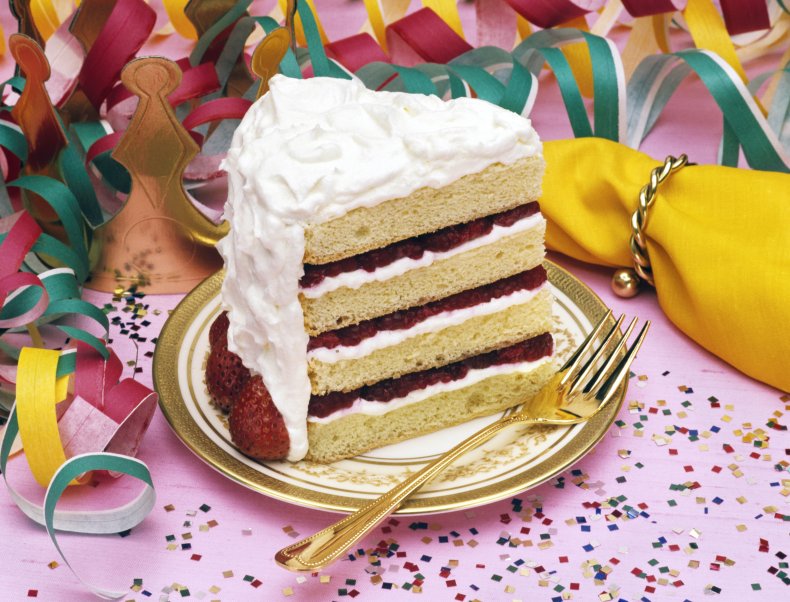 The Twitterverse has since contemplated whether or not everything really is a cake. Some users are stressed out about it. "I thought the pandemic would be my biggest worry but actually I stay awake at night wondering whether I am, in fact, cake," one person tweeted. "Is anyone else paranoid that everything is a cake now?" another asked.
Others have gotten philosophical when considering what it means if everything is really cake. "Everything is a cake until proven otherwise," someone quipped. "If everything is a cake, then nothing is," another insisted.
Other Twitter users rewrote some movies based on the idea that everything is a cake. "127 Hours but when he finally cuts his arm it's a cake," one user insisted.
Some have even tried slicing other objects to test out the "everything is a cake" theory. "Oops just found out the hard way that not everything is a cake," one person wrote. Others shared videos of themselves trying to cut into objects that are not cakes, like real Crocs and tissue boxes.
Meanwhile, some people are just embracing the absurdity that it's 2020, we're in the middle of a pandemic and everything is a cake.