Everything Donald Trump Has Said About Ivanka Trump's Testimony
In a blow to former President Donald Trump's election fraud claims, video testimony played during Thursday night's hearing on the January 6 Capitol riot showed that Trump's daughter and former White House adviser Ivanka Trump did not believe the election was stolen.
Asked if she believed former Attorney General William Barr's remarks concluding that there was no widespread fraud in the 2020 election, Ivanka said: "It affected my perspective. I respect Attorney General Barr so I accepted what he said."
The clip of Ivanka was the first from the House Jan. 6 Committee, which is presenting its findings from a nearly yearlong investigation over six hearings this summer. As more videos of Ivanka Trump are expected, Donald Trump tried to get ahead of any further testimony from his daughter on Friday, saying she had already been "checked out" by the time the former president and his allies were claiming the election was stolen.
"Ivanka Trump was not involved in looking at, or studying, Election results," Trump wrote in a post on his social media platform, Truth Social. "She had long since checked out and was, in my opinion, only trying to be respectful to Bill Barr and his position as Attorney General (he sucked!)."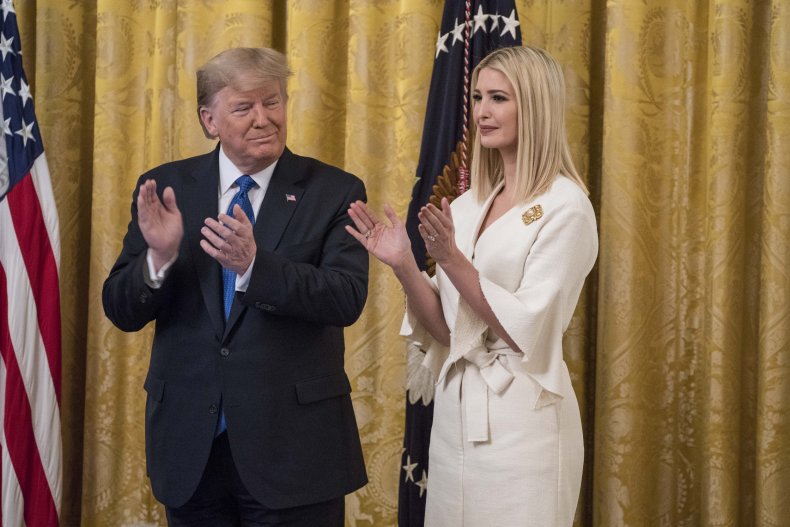 Trump's Friday remarks aren't the first time he has commented on Ivanka's testimony to the House panel.
Following the news that his daughter appeared before the committee for an eight-hour interview in April, Trump told The Washington Post that her voluntary testimony was a "shame and harassment."
At the time, the former president claimed he did not know what Ivanka, or her husband, Jared Kushner, told the members but that he had offered the couple "privilege" if they wanted it. Trump said they declined his offer.
Kushner testified for six hours days before Ivanka did. Their cooperation with the panel came in stark contrast from a number of top Trump aides who refused to testify despite being subpoenaed.
"[Ivanka] came in on her own, that has obviously significant value. We did not have to subpoena," committee Chairman Representative Bennie Thompson told CNN, adding that while she answered members' questions, she wasn't "chatty."
On Thursday, the panel also presented a video of Kushner saying that his "interest at that time was on trying to get as many" presidential pardons finished as possible.
When asked if he was aware that former White House counsel Pat Cipollone threatened to resign over Trump's refusal to accept the results of the 2020 election, Kushner said Cipollone and others "were always saying, 'Oh we are going to resign, we are not going to be there if this happens, if that happens.'
"I kind of took it up to just be whining, to be honest with you," Kushner told committee member Representative Liz Cheney.
After the video ended, Cheney told the hearing room: "Whining. There's a reason why people serving in our government take an oath to the Constitution.
"As our founding fathers recognized, democracy is fragile. The people in positions of public trust are duty bound to defend it, to step forward when action is required," Cheney added. "In our country, we don't swear an oath to an individual or a political party."