Everything Dream Has Said About Their 'Face Reveal' Plans
Anonymous YouTube star Dream has hinted that a face-reveal could take place in the near future.
The online sensation, who regularly shares gameplay videos of Minecraft, has become famous for concealing his identity with a mask of a smiling face.
He began posting videos in 2014 and has since grown his subscriber count to a healthy 23 million.
After the 21-year-old crossed the 20 million milestone back in March, fans began urging the star to unveil his identity.
It looks like Dream could be open to doing a reveal after all as he opened up about his plans in an interview with fellow YouTuber Anthony Padilla.
He told Padilla that one of the biggest downsides of wearing the mask is that he is not able to express himself fully or vary his content style.
"I want to be able to do things that you can't do," he explained. Like let's say go and meet people. It's restricting on the things I can do, like being able to do TikToks, or different forms of content."
He also went on to detail how he would like to do the reveal, surrounded by friends and possibly even fans.
"I want to do it with my friends, or some way my fans can participate, somehow," he added. "So I thought of a meetup, or some kind of event."
According to RepublicWorld.com, Dream suggested he could unmask his identity as soon as 2022.
When asked by YouTuber Kavos about it, the streamer said: "I've been planning. I think I want to do it early next year, but that's only if Corona is gone."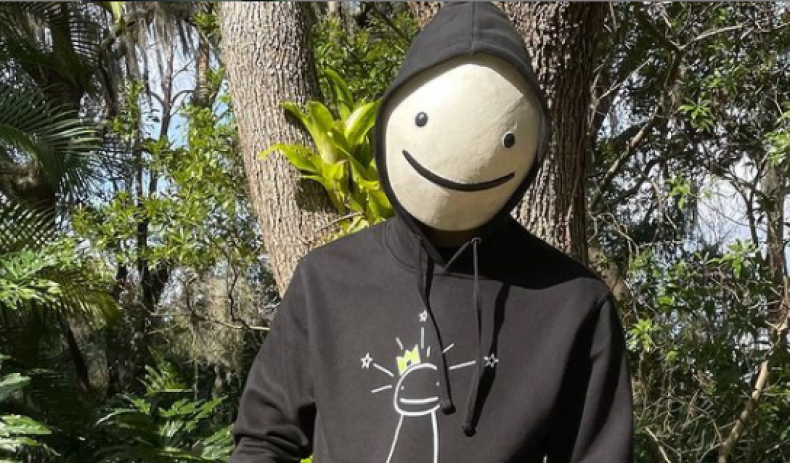 Dream is frequently faced with claims of exposed identity online and the most recent incident is no exception.
The social media star reportedly clapped back at a tweet which claimed to share a photograph of him. The tweet came from a second account, widely believed by fans to belong to the star, with the handle @dreamhangout.
User @oomfed1 shared the image, writing: "#Dream_Out can we discuss how he catfished 20m people into believing he's some cute ripped twink while he looks like this irl? (yes this is a picture of dream, yes he uses his brother as a body double for merch pics)"
The tweet received a host of responses from people criticizing the appearance of the person in the photograph.
Supposedly addressing the backlash from his reported private account, Dream, wrote: "People who don't like me really jump through every hoop to justify hate, hating on the appearance of random people that are 'leaked Dream face!!' isn't the big win you think it is. I've seen it twice a day since I started youtube. It's harmful & gross & idiotic."
The tweet went on to blast the hate that he regularly receives.
"Death threats, suicide encouragement and harassment isn't the big win they think it is either," the tweet continued. "Neither is fabricating screenshots or stories. Twitter can be the most ridiculous place sometimes, lots of hate and hostility. remember to spread love and positivity."
The identity of the account has not been confirmed.
Newsweek has reached out to representatives of Dream for confirmation.