Everything Teresa Halbach's Family Said About 'Making A Murderer' And Their Lack Of Participation with Netflix
Teresa Halbach was murdered in 2005 and Steven Avery and Brendan Dassey are in prison for her death but they maintain their innocence. Their journey to post-conviction release in followed in Part 2 of Making A Murderer, a series which began with the death of Halbach and left viewers questioning the guilt of the convicted men.
The Halbach family has been reluctant to speak on the series, though they released a statement just before the premiere of Making A Murderer Part 1 in 2015. "Having just passed the 10-year anniversary of the death of our daughter and sister, Teresa, we are saddened to learn that individuals and corporations continue to create entertainment and to seek profit from our loss," the family told WQOW, a news station in Eau Claire Wisconsin. "We continue to hope that the story of Teresa's life brings goodness to the world."
The family has not spoken about Part 2 of the series, though it details other possible killer and makes arguments for an outside attack, which was later carried onto the Avery property. Friends and extended family of Halbach have spoken briefly on the series and why they choose to avoid it.
An unnamed friend of Halbach spoke to People about the show in 2016. "I'd like to remember Teresa the way I remember her and I don't know what's in the documentary," the female friend said. "Maybe the second season, I'll be hopeful that there'll be more perspective from her family."
Opposite of the friend's hopes, the Halbach family refused to participate in the series, though Making A Murderer filmmakers Moira Demos and Laura Ricciardi told Newsweek they wanted to include their take in the docuseries.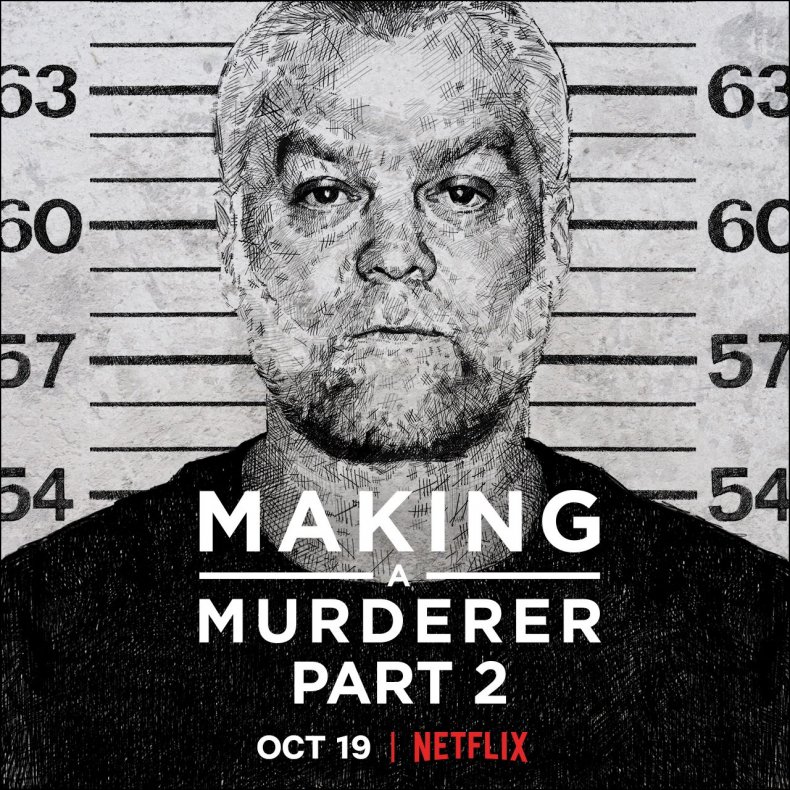 Halbach's cousin, Jeremy Fournier, sees why viewers think Avery and Dassey and innocent, but claims the series is biased. "It is so very one-sided," he told People. "I can see where people are getting their opinion, but they are only getting one side of the story."
Other family members agreed. "I was very upset, but I know the right people know the truth," Kay Giordana, Halbach's aunt, explained to People. "Everybody has their own side of a story. That is the Avery family's side of the story. I wouldn't expect it to be different."
Ricciardi explained Halbach's brother, Mike Halbach, met with the filmmakers though declined to participate past a press conference he held, which was featured in Part 1. "We invited the Halbach family to participate in the film, and we had coffee with Mike Halbach, the official spokesperson for the family, to discuss the idea, but they decided not to participate," Ricciardi told Vulture in 2015.