Everything to Know About Oprah Winfrey's New TV Series 'The Oprah Conversation'
Oprah Winfrey is expanding her collaboration with Apple TV+.
The media mogul is set to appear in a new series on the streaming network, called The Oprah Conversation. Set to premiere on Thursday, July 30, the new show comes following Winfrey's latest special with Apple TV+, Oprah Talks COVID-19: The Deadly Impact on Black America, which aired at the height of the coronavirus pandemic in April.
Similar to Winfrey's coronavirus special, her new Apple TV+ series will be filmed remotely. On the show, the 66-year-old Winfrey will explore the many issues affecting today's society through timely and intimate discussions with newsmakers and thought leaders. "Bringing truth and perspective to a range of topics shaping our world, they reveal gripping stories of human connection," Apple TV+ said of the series in a statement.
Among the many relevant and impactful topics discussed, the first will be a conversation on racism and social injustice with author and scholar Professor Ibram X Kendi. The segment, titled "How to Be an Antiracist," will feature discussions on Kendo's 2019 bestselling book of the same name and track the Black Lives Matter movement and police brutality in the wake of the death of George Floyd.
The following week, the exploration of race will continue on The Oprah Conversation, when former NFL star and activist Emmanuel Acho makes his appearance on August 7. Acho is expected to discuss his web series, Uncomfortable Conversations with a Black Man, with Winfrey while a number of other white and Latinx guests will also chime in with their opinions on the issues affecting their communities.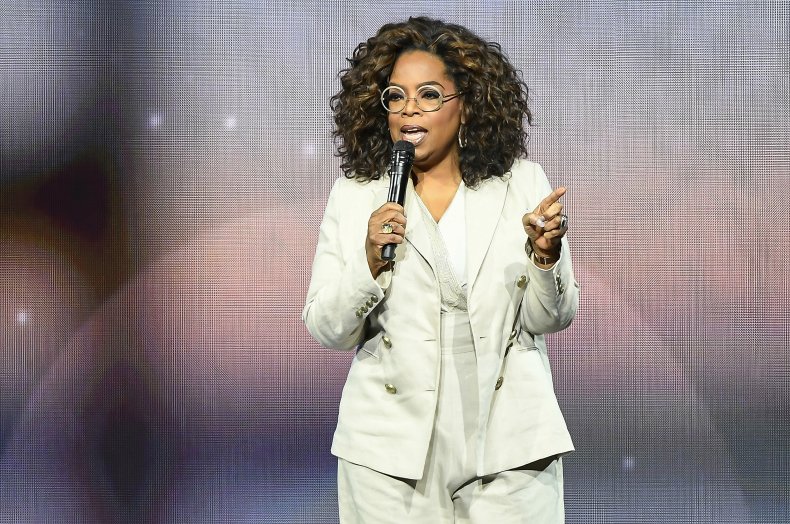 Winfrey's new series is also arriving fresh off the news that Hearst will be scaling down publication of the talk show host's O Magazine. It was originally reported that Hearst was discontinuing print editions of the magazine and opting for an online format only. However, the publisher on Sunday confirmed to The Wrap that it had not yet decided to axe the print version altogether, and that it is still weighing options.
"The print frequency beyond the December 2020 issue is being evaluated, with more details to come. This is a natural next step for the brand, which has grown to an online audience of 8 million, extending its voice and vision with video and social content," Hearst said in a statement. "We will continue to invest in this platform as the brand grows and evolves into one that is more digitally-centric."