After sticking together through five years of marriage, Full House actress Mary-Kate Olsen has called it quits with her former husband, Olivier Sarkozy, and it's not ending quietly. The fashion icon has filed an emergency order to divorce the French banker.
Not only does the 50-year-old banker want her belongings out of their New York apartment, he wants it to all happen during a pandemic. Olsen allegedly had no previous knowledge of Sarkozy terminating their lease. Because she needs more time, the New York Minute actress has asked the court to extend her deadline to May 30.
In her legal documents, the 33-year-old actress described their rocky relationship, "I am petrified that my husband is trying to deprive me of the home we have lived in and if he is successful, I will not only lose my home but I risk losing my personal property as well."
This is a stark contrast from what happened a year ago. They were last seen in public at Madrid's Longines Global Champions Tour, according to US Weekly. The photographs present a lovey-dovey couple displaying affection for one other. They shared a kiss, but behind the scenes things were more difficult than anyone looking at the photos could realize.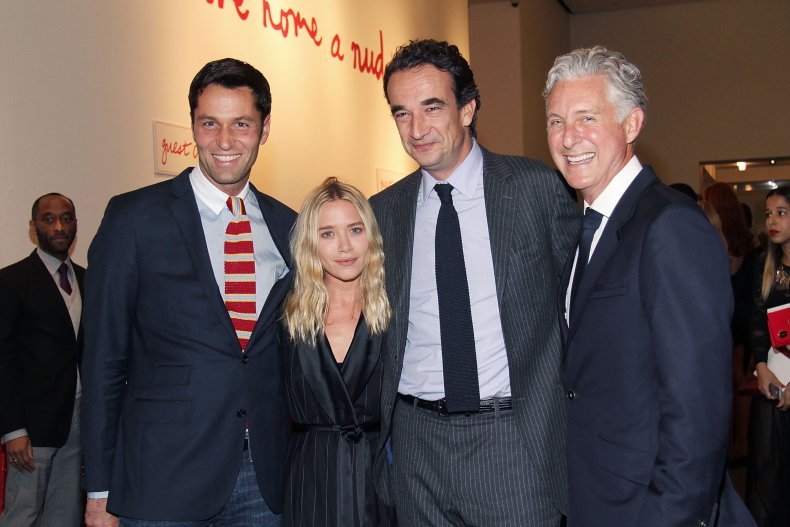 The Divorce
An anonymous source exclusively toldE! News that The Row co-founder has moved in with her twin sister, Elizabeth Olsen. Mary-Kate is reportedly "done with constant drama."
Though the divorce proceedings are getting "heated," the vibe between them seemed rosy according to Olson's own accounts in the press.
Married Life
When the couple married in November 2015, Olsen became the stepmother of her husband's children, Margot and Julien.
Two years later, Olsen talked about balancing married life and her professional life with her sibling. She said to Net-A-Porter's The EDIT magazine, "We don't need so much time to sit and think and ponder. But then I have a husband, two step-kids and a life. I have to go home and cook dinner."
"I ride horses on the weekends. You find the thing that helps you relax and if you don't have it, look for it. Or you get burned out and then you're not productive." added Olsen.
First Dating
After 14 years of married life, Sarkozy divorced his first wife, Charlotte Bernard, in back in 2011. A year later, Sarkozy started a relationship with the Elizabeth & James designer. The 17-year age gap between them was the talk of most gossip magazines and tabloid sites.
Back in 2012, the StyleMint designer defended their blossoming relationship at first. She mentioned to TheWall Street Journal, "Everyone has an opinion. I find it's better to focus on what's in front of you and to keep putting one foot in front of the other."