Though Brian Austin Green and Megan Fox have had an on-and-off again relationship over the years, the Beverly Hills 902010 actor has confirmed the sad news that their 10 year old marriage is on the rocks again.
On the recent podcast, Context with Brian Austin Green, the 48-year-old host mentioned that their breakup started about a year ago. At first, according to Green, Fox allegedly needed time apart from her husband. After finishing up a movie project, the 34-year-old came back with whole different perspective on herself.
10 years ago, the couple were married in a private ceremony held at Maui's Four Seasons Resort. But, after 5 years of marriage and two children, Fox announced their separation and filed for divorce, but the split was never finalized. Then in 2016, the Transformers actress welcomed her third child with Green.
Why is this split different? Though their relationship status has not been confirmed, Fox has been seen with rapper Machine Gun Kelly. Green has met the musician and described him as a "nice, genuine guy," on his podcast.
The Terminator: The Sarah Connor Chronicles actor does hope they get back together, but the future remains unclear.
"Who knows if this is the end of the journey. We have a lot of life left. So the paths have sort of gone in separate ways for now. They could come back together. They may not. We don't know," added Green.
Get the lowdown on what Green and Fox have said about each other and their relationship over the years: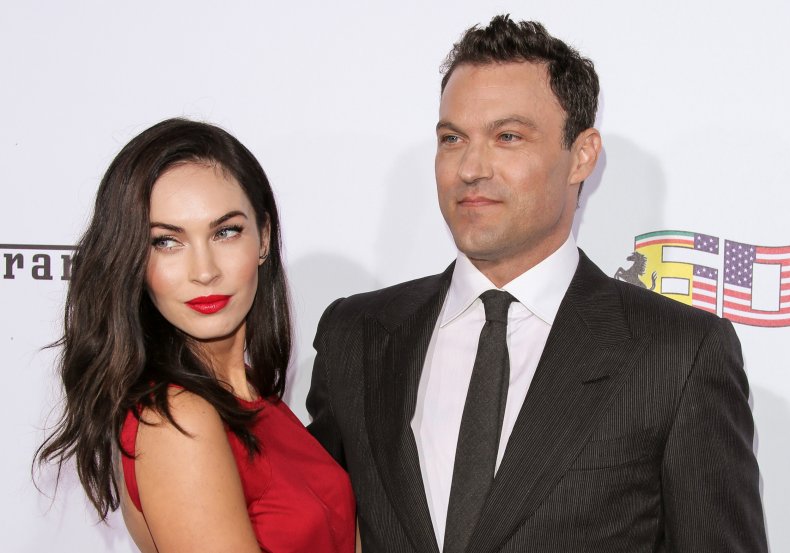 Parenthood
Last year, Green described their parenting skills on the Rachael Ray Show. He said, "We parent together. I'm much more the bad cop than she is. At first, that was an issue for us. Now we listen to each other and talk to each other about things."
Married Life
Also in 2019, Green described his marriage to HollywoodLifeduring better times, "We try and be as open and transparent as possible with each other. The more we talk about things and through things, the more we understand each other. And we've really come to appreciate the differences in each other more so than we did before."
Her Soulmate
Back in 2012, Fox described her love for Green to Cosmopolitan, "We've had obstacles, and we've overcome them. I truly feel like he's my soul mate. I don't want to sound corny or cliché, but I do believe we are destined to live this part of our lives together."
Staying Married
According to E! News, Green also confessed on his podcast four years ago, that "Marriage is hard. It's work I think for anyone. I think when you get to the point like we have where you have kids and you've been married for a while and we've been together for a long time. You just take it day by day."
Only Two Men
In 2010, the Jennifer's Body actress told UK's Harper's Bazaar that's she's only slept with two men – Green and her "childhood sweetheart."
When They First Met
Back in 2009, Fox revealed to Elle what she thought of Green. After they first met on the sitcom, Hope & Faith, she remembered thinking, "I was like, Oh my God, I have to be with you. You're not a threat, you're not some d-bag that's going to cause a lot of problems."