Everything Obama Has Said About Gerrymandering Under Trump's Presidency
Former President Barack Obama continued his campaign against gerrymandering in a video released online Thursday.
Gerrymandering is the practice of creating electoral districts to give one political party an unfair advantage. Official restructuring of those districts happens every decade. Because of how some districts were last drawn in 2010, Republicans were allegedly able to win more elections. In 2021, the election maps are scheduled to be redrawn. Obama has called for them to be drawn in a non-partisan fashion.
"I think people don't completely appreciate how much gerrymandering affects the outcome [of elections]," Obama said. "You can draw a district that almost guarantees one party is going to win instead of another because you have voter histories and you have a sense of where people are typically going to vote."
How the maps are drawn is based on information from the U.S. Census. President Donald Trump has attempted to have undocumented immigrants excluded from census numbers, which would change how electoral districts are determined. Although the request was denied by a New York District Court, the Trump administration asked the U.S. Supreme Court on Tuesday to review the policy.
Obama emphasized the importance of correctly allocating electoral districts. "These maps will stand for 10 years," Obama said. "That could mean a decade of fairly drawn districts where folks have an equal voice in their government or it could mean a decade of unfair partisan gerrymandering."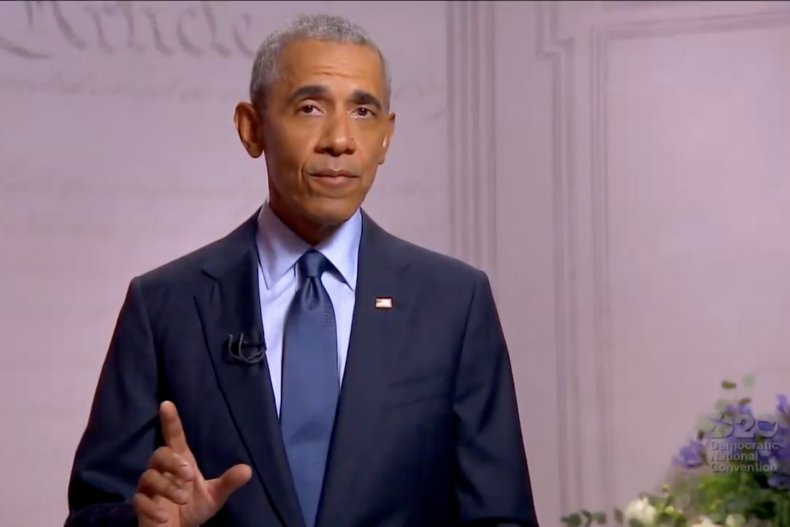 After leaving office, Obama began an organization, All On the Line, designed to teach American voters how to prevent gerrymandering in their states. The organization encourages voters to take a stand against map manipulation.
"I'm making redistricting a priority because there is no issue it doesn't touch," Obama said in a 2018 statement. "There is no better opportunity to bend the great arc of history toward justice. And to bend it, we've all got to push together."
Obama said in 2018 that when gerrymandering favors one political party over the other, "the politicians don't have to worry as much about a serious challenge from the other side. That moves our debate from the rational, reasonable middle, where most Americans are, to the extremes. And that makes common-sense policies that most Americans support less likely."
"In America, politicians shouldn't pick their voters," Obama said in a 2018 video, "voters are supposed to pick their politicians."
Obama's education initiative has identified 9 target states where gerrymandering is perceived to be a problem, including Pennsylvania. During the 2016 election, Trump won Pennsylvania with 48.2 percent of the vote.
"Over the last decade, the Pennsylvania Supreme Court has struck down recent Keystone state congressional and legislative maps as unconstitutional gerrymanders," read the All on the Line website.
Obama decried gerrymandering in July as "a sneaky way for politicians to consolidate as much power as they can. In the end, gerrymandering means that citizens' voices are being diminished."
Newsweek reached out to the Trump re-election campaign for comment.