Everything Orlando Bloom Has Said About His Baby Girl with Partner Katy Perry
Orlando Bloom is ready to be a girl dad! The Carnival Row actor is so excited to be a father to the baby girl he's expecting with Katy Perry. On August 12, Bloom stopped by the TODAY Show via video chat and told Savannah Guthrie about Perry's incredible energy."I couldn't be more impressed with her," he raved. "You wouldn't know that she's pregnant, other than this giant belly she has in front of her."
"She's a force of nature," he noted, despite the fact that they are "getting very close now."
During an August 11 virtual appearance on The Tonight Show Starring Jimmy Fallon, Bloom dished about his growing family.
"I've been feeling very grateful, obviously, I have a little baby girl on the way," Bloom gushed to Fallon. "I've got a 9-year-old boy. He's got a couple of other brothers but this is his first sister so he's excited too, it's exciting times."
Bloom shares son Flynn with ex-wife Miranda Kerr.
"I'm so excited to have a little daddy's girl," Bloom continued. "I hope she's going to love me as much as I love her. That daddy girl thing and that love of your life feeling is right around there."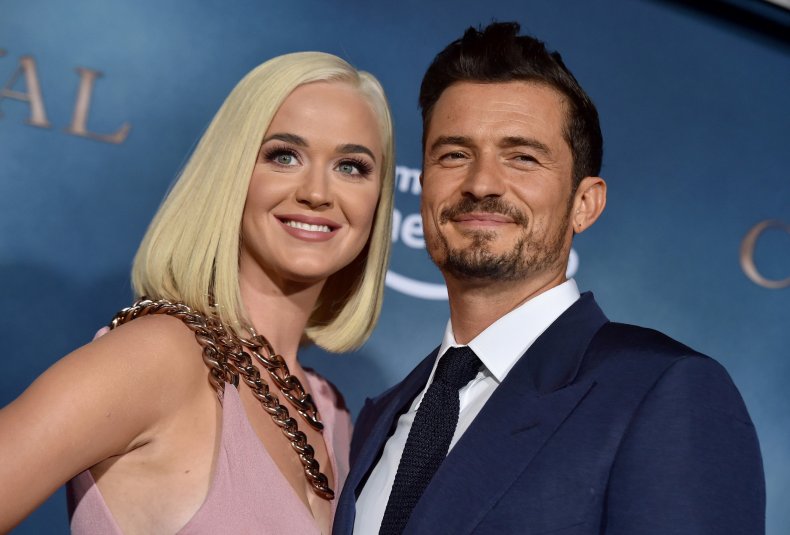 In an interview published with Hello Magazine, Bloom also spoke about Flynn's reaction to the news that he and Perry are expecting a baby girl, along with plans for their daughter's birth.
"Flynn couldn't be more excited to be getting a little sister – he's already got two brothers from Miranda [Kerr]. So although the circumstances are definitely unusual, this is a wonderful time for us," Bloom said. The magazine noted that the nine-year-old splits his time between his parents.
As far as the whether or not Perry will give brith in a hospital goes, the actor revealed. "We're taking it day by day. We have a hospital picked out, but every other option is on the table, because it needs to be. Katy's sister had home births and it's not something she's afraid to do if she needs to. We just have to see how things pan out."
He previously opened up about taking care of his daughter during a remote interview on Good Morning America.
"I'm excited," Orlando said on July 2. "It's a magical time when an angel pops into the planet, which is what it feels like for me...you know those quiet times at home just you and the family and a little one and nursing and just sort of being present and seeing where you can help and what you can do to nurture a little life into the world."
"I'm really looking forward to those very late nights where I'll probably be getting up and doing a bottle, breastfeed-bottle thing because I won't be obviously breastfeeding, but I'm sure there will be bottles," he continued. "I'm looking forward to that because I love those quiet times at night when the world feels like it's asleep and you've got a sleeping baby."
Bloom and Perry got engaged on Valentine's Day in 2019. In March, Perry announced that they were expecting their first child together in the music video for "Never Worn White" and revealed their baby's gender the following month.