Everything Stephen King Has Said About Being Confused With Steve King
This post was updated to include a comment from Stephen King.
Author Stephen King is a horror icon, but that doesn't mean he isn't confused with other people by those who aren't scream fans. Well, with one other person. Steve King, to be exact, the U.S. Representative from Iowa. That confusion is simply going to grow as the "other" King, the nine-term congressman, faces an uphill battle with the GOP primary next Tuesday.
Though the congressman hopes to win his tenth term, the Republican nomination for Congress is really up for grabs. The other primary candidates include real estate broker Steve Reeder, State Senator Randy Feenstra, former Woodbury County Supervisor Jeremy Taylor, and the ex-mayor of Irwin, Bret Richards.
Feenstra, who has already raised more money than his opponent, called out the Republican congressman in a television ad. In the ad, King was described as someone who "couldn't deliver." Feenstra told ABC News, "Our farmers, our families, and our President deserve an effective leader that can deliver conservative results."
King, the Iowa one, is used to being in the hot seat. He has come under fire over his controversial statements about nationalism, incest and rape. Though he disputes The New York Times interview from last year, they reported he said "White nationalist, white supremacist, Western civilization — how did that language become offensive?"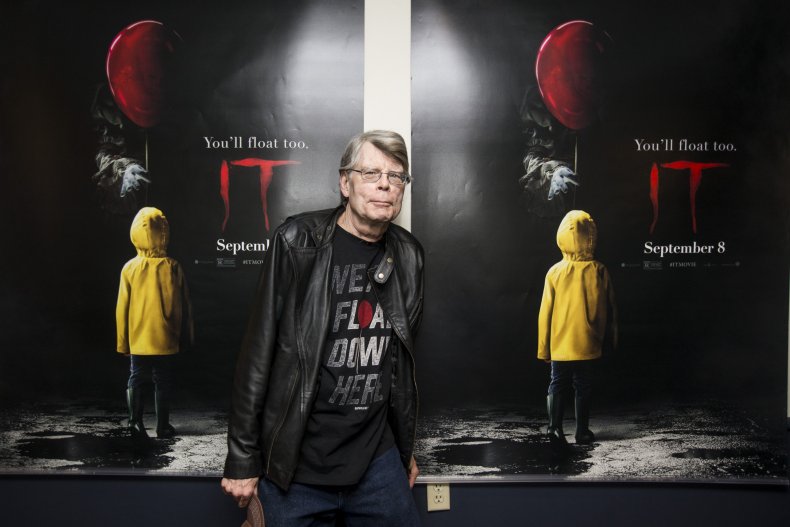 The horror novelist, who has been a vocal critic of President Trump on social media, does not want to be associated at all with the congressman with whom he shares a name. About a year ago, the 72-year-old writer tweeted, "Let's get one thing straight. I'm not that Steve King."
Last year, Locke & Key writer Joe Hill (and Stephen King's son) was appalled by the congressman's inflammatory comments in The Daily Beast. During a Westside Conservative Club meet, King said, "What if we went back through all the family trees and just pulled those people out that were products of rape and incest? Would there be any population of the world left if we did that?"
In defense of his father, Hill called for a name change and tweeted, "Couldn't he be named Shep King? Or Stanley King? Or Sidney King? Really anything except Steve King?"
Two years ago, King also addressed the confusion and made his feelings about his double known in the process. "Iowans, for personal reasons I hope you'll vote Steve King out. I'm tired of being confused with this racist dumbbell."
Through his rep, author King kept it simple when it comes to easy ways to tell them apart. "The Steve King from Maine is a writer. The Steve King from Iowa is an idiot," he told Newsweek.