Everything Trump Has Said About a Second Stimulus Check for Americans
One of the biggest questions surrounding the next stimulus package is whether it'll include economic impact payments, a provision that may gain support from President Donald Trump.
Economic impact payments were issued in March to provide financial aid to individuals at a time when businesses closed to prevent the spread of the novel coronavirus.
Months later, legislators are considering doing another stimulus package. And while Trump hasn't publicly shared what the second round of stimulus checks could look like, he also hasn't objected to the idea.
Trump's most recent public comment on the subject of direct payments to individuals occurred on Monday during an interview with Scripps National News. The president affirmed people would receive a second stimulus check, but declined to mention how much the measure would entail other than to say: "You'll find out." However, it's possible he wasn't actually referring to stimulus checks specifically and was speaking to a broader stimulus package.
He added that the next stimulus package would be "very good" and "very generous."
Under the bipartisan CARES Act, individuals earning less than $75,000 received a $1,200 payout and joint filers earning under $150,000 were given $2,400. The bill also allocated an additional $500 for unlimited dependent children.
The House of Representatives passed the HEROES Act in May, which expanded on the stimulus checks that were outlined in the CARES Act. It had the same income-based allocations but increased the payout for dependents of all ages–not just children–to $1,200 with a cap of three dependents. It would also allow certain undocumented immigrants who were excluded from receiving a payment under the CARES Act to receive both a new and retroactive payment.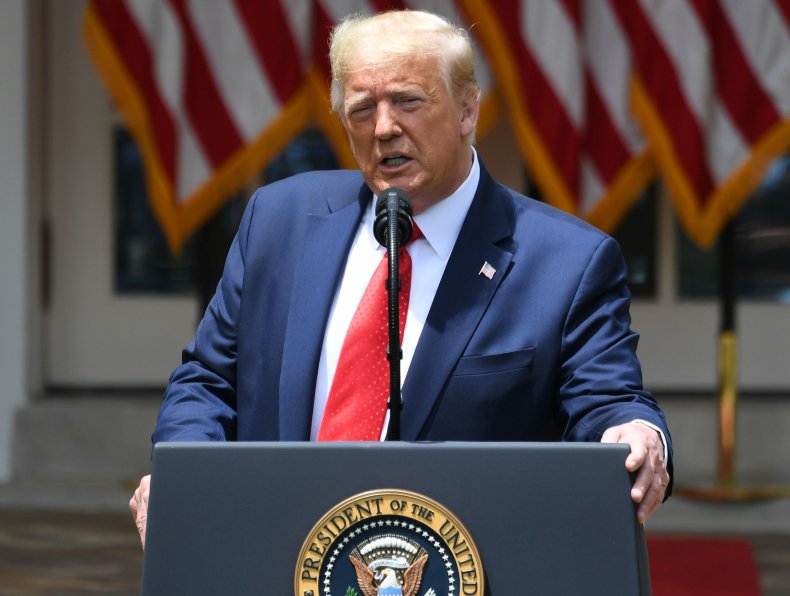 Another bill on Capitol Hill would give people earning under $120,000 monthly economic impact payments of $2,000. Put forth by Senators Kamala Harris, Bernie Sanders and Ed Markey, it was retroactive to March and would extend three months after the pandemic ended.
Trump called the HEROES Act "dead on arrival," and Republicans dismissed it as being a Democrat wish list filled with non-coronavirus related items. They also took issue with certain undocumented immigrants being eligible for stimulus checks, but that doesn't mean the concept of economic impact payments is a non-starter.
In May, during remarks at a Ford plant in Michigan, Trump said he thought there'd be another fiscal stimulus that would help people out. He didn't mention payments to individuals specifically but said: "We're going to be getting some money for them."
He didn't want to share the details of the next fiscal stimulus until the "appropriate time," but said there could be "one more nice shot."
About a week before he toured the Ford plant, Trump said during a briefing that his administration was "talking about" a second round of direct payments to Americans. He added that they were negotiating with Democrats about the HEROES Act and "we'll see what happens."
The idea of sending a second round of payments to individuals isn't new and the president discussed the possibility back in April, as the first round of payments started to trickle out. During an April 6 briefing, Trump said there "could very well" be a second round of direct payments, adding that it was "absolutely under serious consideration."
Unlike the first time around where stimulus checks were issued on a widespread scale, it's possible a second round could exclude people who received a payment in the CARES Act. Based on his own speculation, White House senior economic adviser Larry Kudlow told Fox Business on Tuesday stimulus checks would likely target people who lost their jobs and are "most in need."
Newsweek reached out to the White House for comment, but did not receive a response in time for publication.