Everything We Know About The Chicken Attacking Bank Customers
Last Friday, a hostile chicken evaded police capture after attacking customers at a bank in Walker, Louisiana. A much-needed distraction from the pandemic, the social media post about the chicken fleeing the crime scene has since gone viral.
Late Monday night, Captain John Sharp, of the Walker Police Department thanked Facebook users for commenting on their previous post, which was meant in jest, about the chicken on the loose.
Sharp said,"The (mostly) true post was prepared upon the belief that we could all use a little humor during this remarkable period we are all experiencing. We're pleased that you enjoyed it!"
On May 2, the Walker Police Department released a tongue-in-cheek Be on the Lookout (BOLO) post on Facebook. Apparently, the same mischievous chicken had been victimizing ATM and drive-thru customers that whole week. The 18" tall chicken even chased after the bank's customers as they tried to get into their cars. When the manhunt began, or should I say chicken-hunt, the police searched the premises of a neighboring restaurant and scoured the kitchen.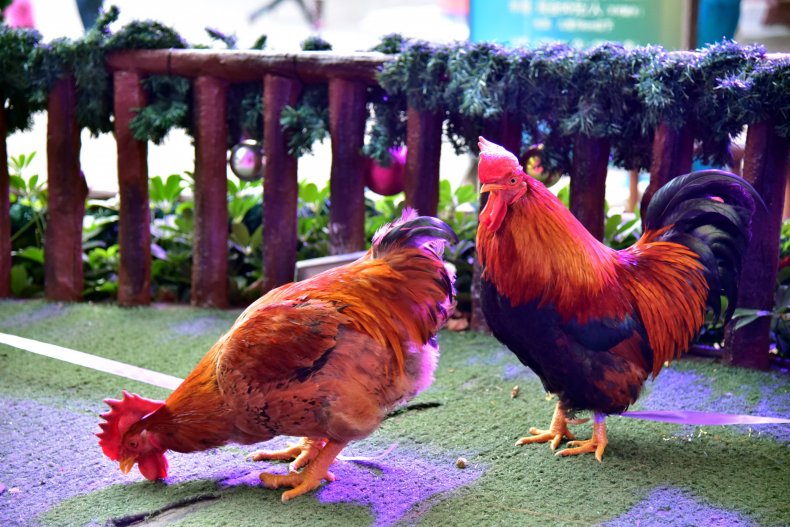 The Walker Police Department also released a playful sketch of the wanted domestic animal. Kudos to the artist who added the face mask around the beak. Shame on this fugitive for defying social distancing orders put in place by Governor John Bel Edwards.
The chicken on the run has been charged with assault, attempted battery, and attempted burglary. Thank goodness this wasn't an aggressive human robber with a firearm. But then, I can imagine being surprised seeing a fowl clucking "Stick 'em up!" and pecking my leg with its sharp beak.