Everything We Know About 'Colin in Black & White' the Colin Kaepernick Show
A look into Colin Kaepernick's high school years is coming to Netflix, the streaming service announced on Monday. In a tweet that included a photo of Kaepernick in high school, Netflix revealed the details.
"He would grow up to play in the Super Bowl and realize you never stop fighting for your dreams," the tweet reads. "She would grow up to tell stories that matter to millions."
Together, Kaepernick and filmmaker Ava DuVernay are responsible for the upcoming series, Colin in Black & White.
DuVernay is responsible for the film Selma and Netflix originals 13th and When They See Us.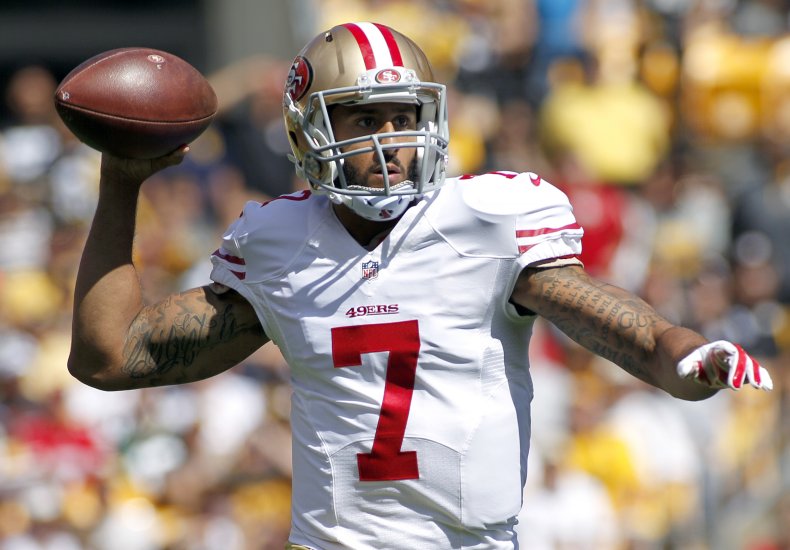 Kaepernick is a former (and perhaps future) NFL quarterback who is considered a leading voice in Black advocacy once he began to kneel during the playing of "The Star Spangled Banner." Originally, Kaepernick refused to stand for the anthem because of inequality and police brutality in America. He is not in the NFL today, though some teams have recently expressed interest in signing him.
"I am not going to stand up to show pride in a flag for a country that oppresses Black people and people of color," Kaepernick told NFL Media in August 2016. "To me, this is bigger than football and it would be selfish on my part to look the other way. There are bodies in the street and people getting paid leave and getting away with murder."
The documentary series comes at a time of civil unrest in America and outcries over ongoing police brutality against Black communities. DuVernay explained why Kaepernick's story, even back in high school, is one that needs to be told.
"With his act of protest, Colin Kaepernick ignited a national conversation about race and justice with far-reaching consequences for football, culture and for him, personally," DuVernay Monday, as reported by Complex. "Colin's story has much to say about identity, sports and the enduring spirit of protest and resilience. I couldn't be happier than to tell this story with the team at Netflix."
Kaepernick says that his past holds many stories of racism, which should be told by a Black voice.
"Too often we see race and Black stories portrayed through a white lens," Kaepernick said to Complex. "We seek to give new perspective to the differing realities that Black people face. We explore the racial conflicts I faced as an adopted Black man in a white community, during my high school years. It's an honor to bring these stories to life in collaboration with Ava for the world to see."
Colin in Black & White will be a six-episode series airing exclusively on Netflix. While it is not known now when it will land on the platform, Complex confirmed writing for the series was completed in May.