Everything We Know About Drew Barrymore's New Daytime TV Talk Show
Drew Barrymore is Hollywood royalty—and not just because she's part of the legendary Barrymore acting family. She's done it all: film, TV, childhood star, rehab and then adult box office hitmaker with films like the Charlie's Angels franchise, Never Been Kissed and The Wedding Singer. Now the superstar can add a new title to her already impressive resume: daytime TV talk show host. CBS Television Distribution announced Thursday Barrymore's new show will premiere in the fall of 2020.
If you think about it, Barrymore is the perfect candidate amongst her fellow Hollywood stars to get her own talk show: she knows everybody because she's worked with everybody. Potential guests could include Steven Spielberg, the director of her first major film E.T. the Extra-Terrestrial; Adam Sandler, her Wedding Singer co-star; and of course Lucy Liu and Cameron Diaz, her Charlie's Angels co-stars.
So what can we expect from Barrymore's new show? Here's everything we know.
When and where will it air?
CBS hasn't announced an exact premiere date but said it will air on CBS stations starting in the fall of 2020.
"We are very excited to be in business with Drew Barrymore and have our stations serve as the launch group for a show that is the brightest prospect I have seen in many years," Peter Dunn, CBS TV stations president, said in a statement.
Barrymore joins an impressive lineup of shows already syndicated through CBS, which distributes some of daytime's most popular shows. There's Dr. Phil, Rachael Ray, Judge Judy, Wheel of Fortune, Jeopardy and Entertainment Tonight.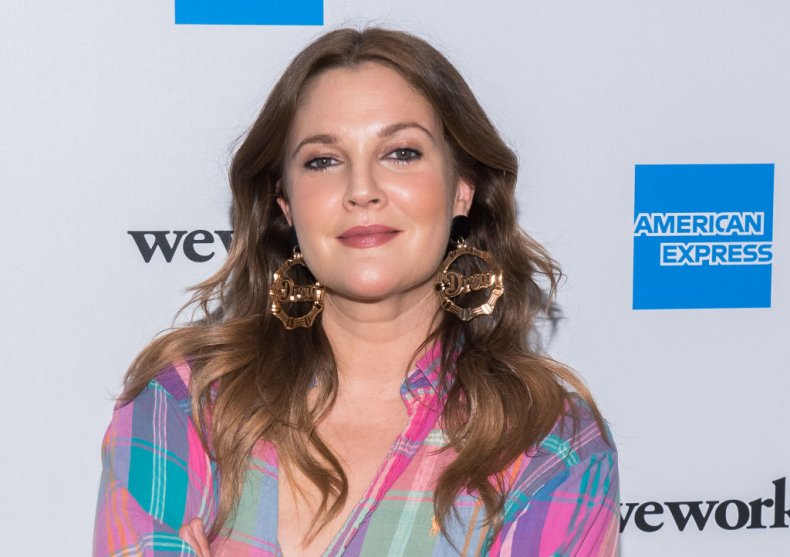 What does Barrymore say about the show?
Not much yet. She shot a test pilot in August, originally reported by Variety. Barrymore told Variety on Thursday she's "beyond" thrilled to have a talk show.
"It is beyond my wildest dreams to have this opportunity for a daily talk show," Barrymore told Variety. "I'm truly thrilled and honored to be creating this show with CBS."
Considering not only Barrymore's connection to Hollywood stars but also her impressive social media reach (she has over 12 million followers on Instagram and nearly 500,000 on Twitter), it's almost certain her new show will at least have a sizable audience at launch.
What's Barrymore's competition?
Daytime TV is a cutthroat market for stars and advertisers alike, so Barrymore certainly has her work cut out for her. In addition to the current major players like Ellen DeGeneres, Rachael Ray and Dr. Phil, there are also new shows from Kelly Clarkson, Tamron Hall and Mel Robbins, in addition to upcoming shows from Nick Cannon and Jerry Springer.
Barrymore originally shopped around the idea of a talk show with Warner Bros. Television in 2016, but that went nowhere. She recently was a judge on the CBS talent competition show The World's Best alongside RuPaul and Faith Hill, with James Corden hosting.
Barrymore will also serve as executive producer of her new talk show alongside Chris Miller and Ember Truesdell. The three of them also executive produced Barrymore's recently canceled Netflix comedy series, Santa Clarita Diet. In addition to the talk show, Barrymore is also serving as executive producer of the new Charlie's Angels film, directed by Elizabeth Banks.