Everything We Know About How Coronavirus Will Impact 'The Masked Singer' Finale and Production
The Masked Singer will return Wednesday night to solidify the Super 9. This means one more contestant from Group C will be cast off from the competition, leaving just the top three from each group to compete for the title.
With growing concerns over coronavirus, and much of Hollywood shutting down, some fans may be concerned for the rest of The Masked Singer season. With nine contestants still in the running, the ending is still far off.
There's good news for fans who want to see this season finish on its normal schedule. It will, according to Entertainment Weekly. Fans know the season is taped episode ahead, but may be surprised to learn the finale has already been filmed. The final episode can be expected sometime in May.
Not all reality shows are as lucky. The Bachelorette halted filming just one day before Clare Crawley was supposed to start handing out roses. Shows like Survivor and The Amazing Race also closed their production. Even Big Brother Canada wrapped up mid-season and sent all of the remaining houseguests home.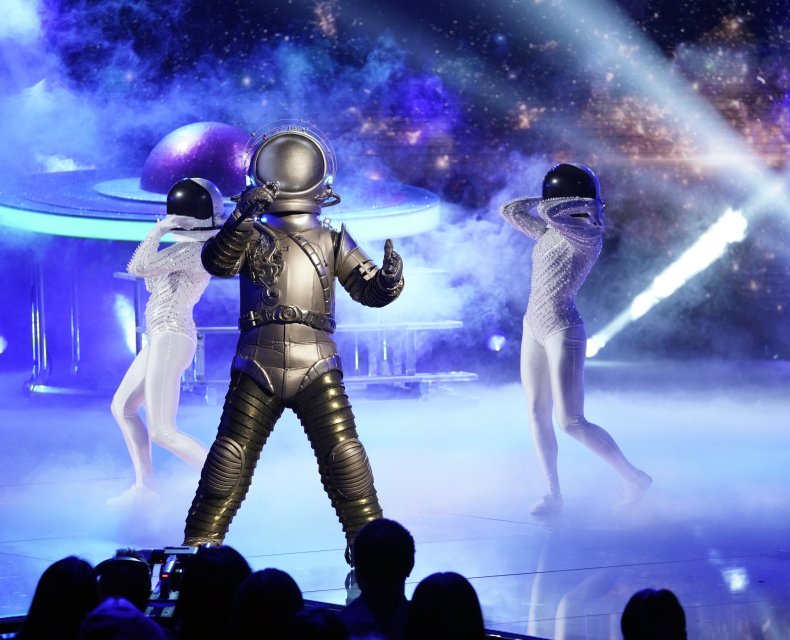 COVID-19 is a severe respiratory illness spreading across the world. In order to reduce the number of hospitalized cases, many Americans are being called to stay home and avoid public spaces. Social distancing is one concept that may have halted production, in addition to the high risk of spreading the illness in a group of people.
If The Masked Singer's future will be affected, like filming Season 4, is unknown.
For now, the fun continues. The Masked Singer enlists celebrities to sing in full costume each week. Throughout the season, judges and viewers guess who is under each mask. When a singer is sent home, their true identity is revealed.
Season 3 of the show has been full of impressive reveals already. The growing list of celebrities who have already been unmasked includes Lil Wayne, Drew Carey, Chaka Khan, Tony Hawk, Dionne Warwick, Tom Bergeron, Sarah Palin and Bella Thorne.
The season has sparked a handful of theories for who could be remaining. From Group A, the leading theory seems to be that pop star Jesse McCartney is under the Turtle mask. 20-something women appear to lead the conversation and claim they'd never forget the voice of their first childhood crush.
Another strong theory claims Jojo Siwa may be T Rex, a Group C singer. This comes after fans commented on T Rex's wild energy and apparent youthfulness.