Everything We Know About Hydroxychloroquine, the Drug Trump Says He's Taking to Prevent Coronavirus
President Donald Trump announced at a roundtable meeting for restaurant executives Monday that he has been taking the anti-malarial drug hydroxychloroquine in order to prevent himself from contracting the coronavirus. Trump also said he was only being tested for the virus every few days.
White House physicians did not recommend the drug for Trump, who told reporters he had been taking hydroxychloroquine in tandem with zinc. Hydroxychloroquine has not been fully approved by the Federal Drug Administration for the treatment of coronavirus, although clinical trials began in May.
"I've taken it for about a week and a half and I'm still here," Trump said of the drug. The president said there was a "very good chance" that hydroxychloroquine has a positive impact on the virus.
"If it doesn't," Trump added, "you're not going to get sick or die."
After Trump's announcement, Fox Business host Neil Cavuto encouraged people with underlying symptoms such as respiratory issues not to take hydroxychloroquine because it could prove fatal. Cavuto cited studies done on veterans with the disease who suffered from other factors, such as heart disease or respiratory ailments, that indicated the drug may not be effective.
"If you are in a risky population here," Cavuto said Monday, "and you are taking this as a preventative treatment to ward off the virus, or in a worst case scenario you are dealing with the virus and you are in this vulnerable population, it will kill you. I cannot stress this enough. This will kill you."
Cavuto added that although hydroxychloroquine had proven to be beneficial in the treatment of malaria and lupus, people should not begin taking the medication "casually" or following Trump's advice because "the President says it's okay."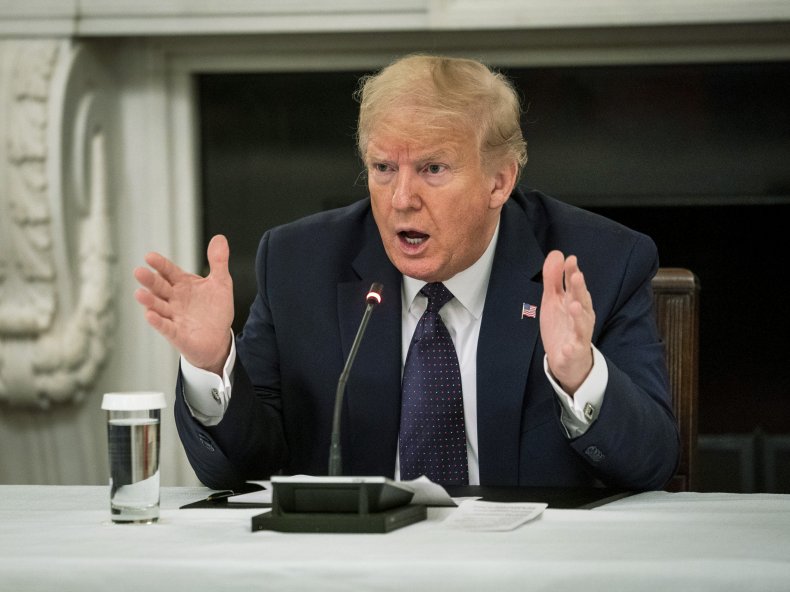 Hydroxychloroquine's effectiveness in treating coronavirus has yet to be scientifically proven. In March, a study done in France showed that a combination of hydroxychloroquine and the antibiotic azithromycin was successful in relieving the symptoms of the virus. Other scientific studies have shown the drug is ineffective with no coronavirus patients showing marked improvement after being placed on the medications.
The Food and Drug Administration has given hydroxychloroquine an emergency use authorization (EUA). It can be obtained from the national strategic stockpile by hospitals and health care providers specifically for usage against coronavirus. However, full approval for the drug will depend on how well it performs against the virus in clinical trials.
Clinical trials in the U.S. for hydroxychloroquine began Thursday. National Institute of Allergy and Infectious Diseases director Dr. Anthony Fauci said in a Friday statement that the trials could provide solid data that hydroxychloroquine and azithromycin are effective against coronavirus.
Newsweek reached out to the FDA for further comment. This story will be updated with any response.
According to a press release sent to Newsweek from NIAID on Tuesday, some participants in the trial will take hydroxychloroquine and azithromycin for approximately a week. Results from that group of patients will be compared against results from a control group which will take a placebo for the same amount of time.
The World Health Organization has also announced plans to conduct an international trial of hydroxychloroquine along with other potential pharmaceuticals for the virus. "This large, international study is designed to generate the robust data we need to show which treatments are the most effective," said WHO Director-General Dr. Tedros Adhanom Ghebreyesus in March.
Updated 11:42 p.m. EDT 05/19/2020: This story was updated with information from the National Institute of Allergy and Infectious Diseases.