Everything We Know About 'John Wick 5' So Far
Thursday, Lionsgate officially announced a fifth installment for the John Wick franchise starring Keanu Reeves. John Wick fans were overjoyed by the announced return of the dog-loving semi-retired assassin.
Lionsgate CEO Jon Feltheimer held a conference call to discuss the studio's upcoming projects. John Wick 4 was originally scheduled to hit theaters next year. But the fourth installment moved its release date back by two years, in order to film the fifth sequel at the same time. John Wick 5 is being written as we speak.
About three months ago, screenwriter Derek Kolstad spoke to Comic Book about writing the upcoming sequels. Kolstad discussed trying to figure out how to end the action-packed franchise on a satisfying note, a feat which as you can probably imagine isn't one that's done easily.
Kolstad said, "I think it's one of those things too, where it's not a matter of since you're looking at the fourth and the fifth and you're looking at capping off the series in a satisfying way, where all the loose ends are wrapped up and your hero gets to ride off into the sunset."
"Be it Gene Autry or Shane, there's no rush. There's always a rush. It's Hollywood, it's a business," he said. "There's money to be spent, money to be invested and film to shoot, but when you get to this stage, it is both a luxury and a curse."
Whatever Kolstad's concerns, fans who picked up on the news starting Thursday were thrilled to hear the good news. John Wick 4, like so many other features slated to premiere after March 2020, was forced to change its schedule when the pandemic caused movie theatres to shutter their doors in order to help stop the spread of COVID-19.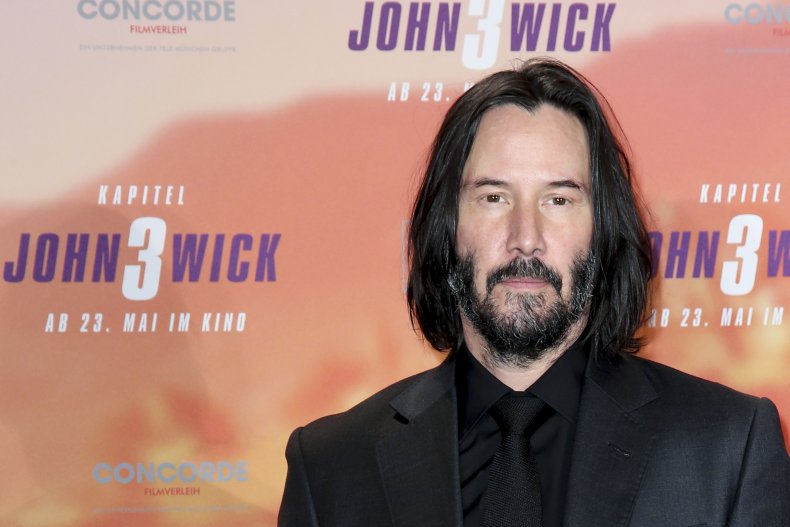 The new lead singer of Journey, Arnel Pineda mentioned, "I love this and getting really excited for John Wick 4 and John Wick 5!"
@AmarSaric88 teased, "This is how Keanu is gonna be after John Wick 5 comes out!"
Jemar Tisby, author of The Color of Compromise, wrote, "Keep them coming!"
@razerview_ tweeted, "John Wick could become the franchise the Fast and the Furious always wanted to be."
@dschoubey_tw quoted, "People keep asking if he's back and I haven't really had an answer. But now, yeah I'm thinking he's back."
@gabrielleleigh9 stated, "John Wick 5 has been greenlit and this is the best news in months! All deities bless Keanu Reeves for his tireless work to be the hottest guy to ever wear a suit!"
Newsweek reached out to a representative for Reeves for comment but did not hear back before publication.