What We Know About Jon Stewart and Pete Davidson's 9/11 Comedy Special
Jon Stewart and Pete Davidson have announced a comedy special to mark the 20th anniversary of 9/11.
The former The Daily Show host and the Saturday Night Live star revealed they were organizing the show NYC Still Rising After 20 Years: A Comedy Celebration, which will help raise money for 9/11 charities, according to Deadline.
In a joint statement, Stewart and Davidson said: "We wanted to put on a fun celebration to honor this great city's resilience.
"It's nice to be able to do this with friends and people we love."
Stewart and Davidson came up with the idea for the comedy special together because of their shared history with 9/11.
Davidson's father Scott was a New York City firefighter, and he lost his life in service during the terrorist attacks on September 11, 2001.
The comedian has previously said it was "overwhelming" to grow up without a patriarchal figure, and he has a tattoo of his father's badge number 8418 in his honor.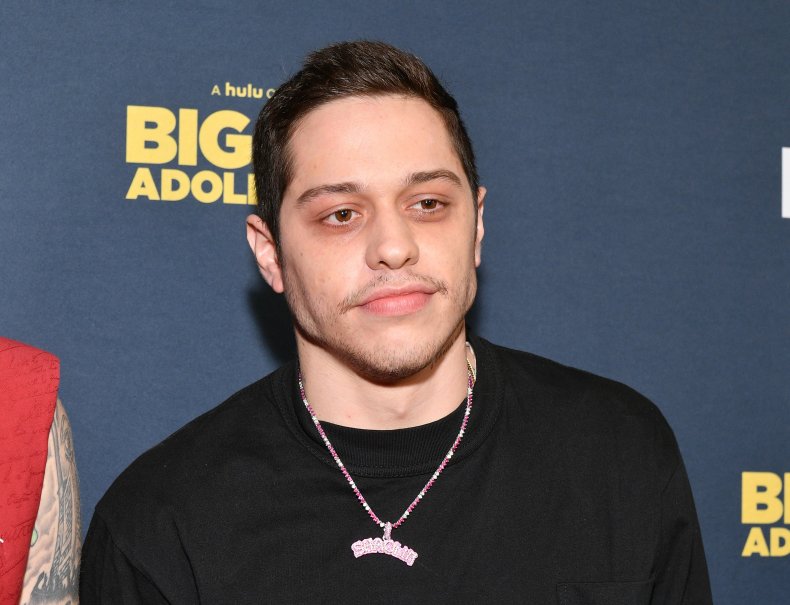 Stewart, meanwhile, has been a staunch advocate for 9/11 victims, including emergency personnel and first responders.
He has previously called on Congress to provide affected by 9/11 with more money to cover medical care related to health issues they suffered following the terrorist attacks, amongst other things.
Stewart has also made a documentary titled No Responders Left Behind, which examines the aftermath of the tragic attacks and is set to be released on Discovery+ on September 9, 2021.
When Will Jon Stewart and Pete Davidson's Comedy Special Take Place?
The pair organized the event, working with James Dixon of Dixon Talent, Mike Berkowitz of WME, Tim Sarkes of Brillstein Entertainment Partners and Geof Wills of Live Nation.
NYC Still Rising After 20 Years: A Comedy Celebration is set to take place on Sunday, September 12 at New York City's Madison Square Garden
It will see several comedians performing to a fully vaccinated crowd.
Tickets will be available to purchase as part of a pre-sale on Ticketmaster on August 11 at 12 p.m. ET until August 12 at 10 p.m. before a general release on August 13 at 12 p.m. ET.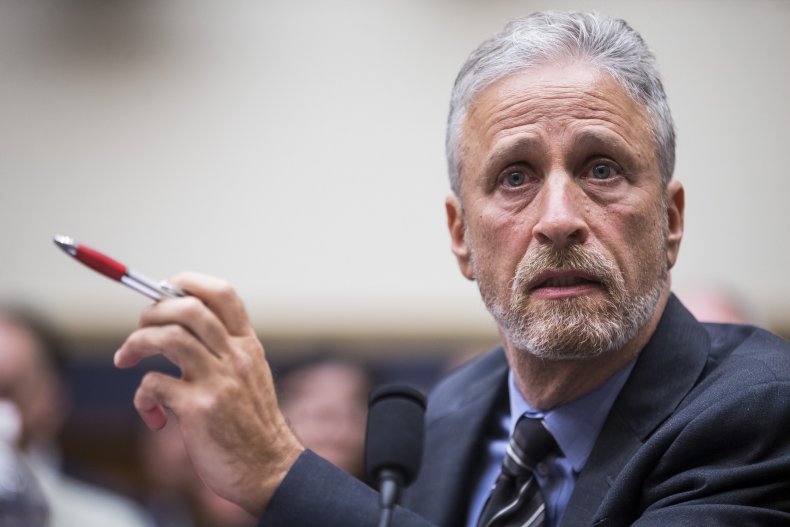 Who Will Perform at Jon Stewart and Pete Davidson's Comedy Special?
Dave Chappelle, Amy Schumer, John Mulaney, and Bill Burr are among the comedians set to appear on stage at the event.
Others set to appear on the show include Colin Jost, Michael Che, Colin Quinn, Dave Attell, Jay Pharoah, Jimmy Fallon, Ronny Chieng, Tom Segura and Wanda Sykes.
As well as organizing the event, Stewart and Davidson are also expected to perform their own comedy sets on stage.