Everything We Know About Katy Perry and Orlando Bloom's Baby
Katy Perry and Orlando Bloom have announced the birth of their first child—a daughter they have named Daisy Dove Bloom.
The couple, who are engaged, said they were "floating with love and wonder" since welcoming their new arrival along with a photo of them holding her tiny hand.
"We are floating with love and wonder from the safe and healthy arrival of our daughter," the couple said in a statement released via children's charity Unicef, for which both Perry and Bloom are ambassadors.
"But we know we're the lucky ones and not everyone can have a birthing experience as peaceful as ours was.
"Communities around the world are still experiencing a shortage of healthcare workers and every 11 seconds a pregnant woman or newborn dies, mostly from preventable causes.
"Since COVID-19, many more newborn lives are at risk because of a greater lack of access to water, soap, vaccines and medicines that prevent diseases. As parents to a newborn, this breaks our hearts, as we empathize with struggling parents now more than ever."
The couple said they had set up a donation page to mark Daisy's birth, with the money going towards new mothers and their children.
"We hope your heart can bloom with generosity," they added.
Perry revealed she was pregnant in the video for her song "Never Worn White" when she unveiled her growing bump.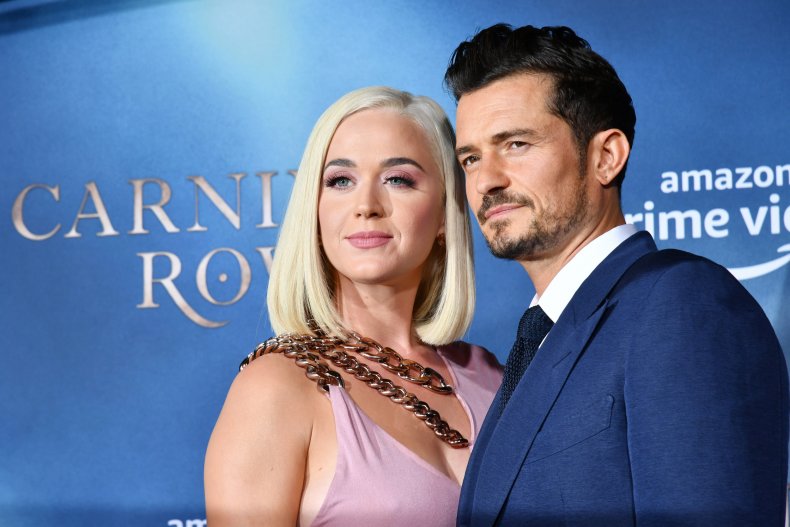 Many fans had speculated about what name Perry would choose for her child, with some eagle-eyed fans making clever predictions over the last few months.
Perry released her single "Daisies" in May, with many predicting the floral name Daisy Bloom. The song is one of the tracks on Perry's latest album, Smile.
Earlier this month, Perry shared a glimpse inside her baby daughter's nursery ahead of her arrival.
"I'm delivering two babies. I have an album coming out 28 August called Smile and a daughter coming out whenever the hell she wants to!" she told ET Canada earlier this month.
Ahead of giving birth, Perry spoke to NPR about her motherhood preparations.
"I feel ready, figuratively," she said. "Literally, I need to put the car seat in. I was supposed to have the record come out Aug. 14, but because of the times of the world and manufacturing, we had to bump for two weeks. I don't know if the baby's coming first or the record, but it's all up to the stars."
This is Perry's first child. Bloom shares a nine-year-old son, Flynn, with his ex-wife, Miranda Kerr.