Everything We Know About Matt James, The First Black 'Bachelor'
Bachelor Nation: Your new Bachelor has been chosen in an unprecedented turn of events. Even though The Bachelorette has yet to air, Matt James was announced as the first Black Bachelor.
Fans of the franchise don't know James yet, making the decision unprecedented. James was supposed to appear on Clare Crawley's season, which has yet to film. In the giant demand for a black Bachelor, ABC seemed to listen to the ask from former contestants and viewers.
So who is James? And what do you need to know about him?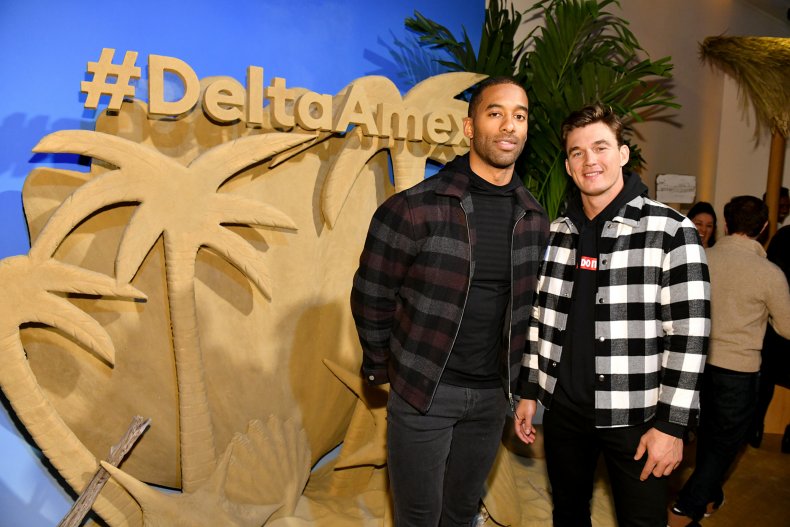 He Already Had Drama With Crawley
We should start by explaining that he and Crawley didn't get along, even before meeting. Crawley digitally slammed a contestant who was already sending fan Cameos before appearing on her season of The Bachelorette. Fans linked this to James, whose Cameo account is linked to his charity.
In Crawley's eyes, James was only going on the television show for fame. James followed up in a message on his Instagram account, which Entertainment Tonight reported.
"For those of you who may have missed the message earlier this week, myself and Alex Bachman, my former teammate and current New York Giants wide receiver, pledged all of our Cameo earnings to the Robin Hood Foundation to fight this fight."
He's Tyler Cameron's Best Friend
If you're a TikTok fan, you've already seen James quarantining with the infamous Quarantine Crew. The house's occupants made a series of TikToks, which rose to internet fame because of Hannah Brown and Tyler Cameron's post-Bachelorette connection.
In fact, you've probably seen James all over Cameron's social media, too. The pair are best friends, roommates and business partners. Cameron is still one of the most beloved contestants in Bachelorette history, so it makes sense that Bachelor Nation trusts his roommate to be a good person, too.
He Has A Charity for Kids
With Cameron, James runs ABC Food Tours, a charity that helps underprivileged kids by implementing unique educational opportunities and community support. You can read the mission statement here:
"Our goal is to implement an experiential learning platform for students in NYC living in underserved communities that will educate, motivate, and inspire them to overcome life's obstacles. We believe that by surrounding students with restaurateurs, entrepreneurs, & immigrant business owners who have all overcome similar hardships they can begin to envision these realities for themselves."
Fans Adore Him Already
Bachelor Nation is thrilled, not only to have the first black Bachelor in Season 25 of the show but because James seems to be an all-around good person. After 17 years on air, James will be only the second-ever black lead after Rachel Lindsay's Bachelorette season.