Everything We Know About Moderna's Coronavirus Vaccine
Massachusetts-based biotech company Moderna, one of the first drug companies to begin human trials for a COVID-19 vaccine, announced Monday that all the 45 patients who took part in the trials developed COVID-19 antibodies, fuelling enthusiasm that a safe and effective vaccine could soon be available.
The vaccine, referred to in scientific communities as mRNA-1273, was tested on male and female patients between the ages of 18 and 55 in March and April.
During phase one trials, the patients received two vaccine doses over a 28-day period at the Kaiser Permanente Washington Health Research Institute in Seattle, Washington.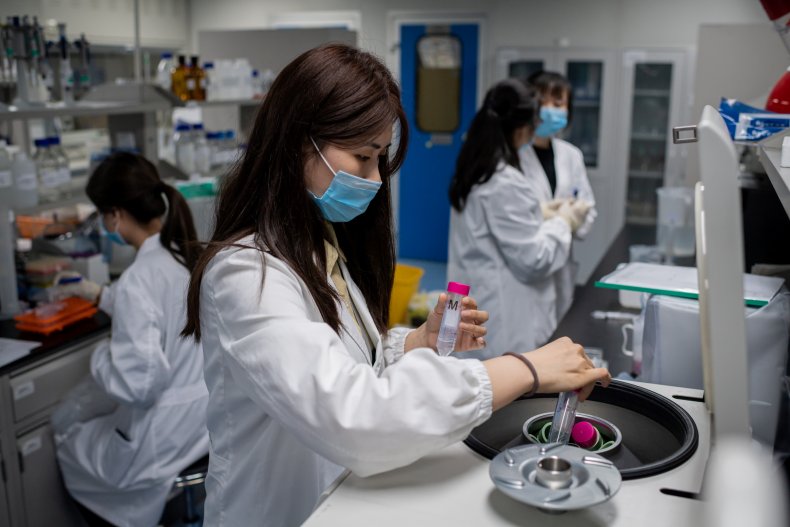 On day 43 of the trial, roughly two weeks after the second dose was administered, scientists noted patients developed antibodies consistent in patients who've recovered from the new coronavirus and producing neutralizing antibodies in at least eight patients, CNBC reported.
"When combined with the success in preventing viral replication in the lungs of a preclinical challenge model at a dose that elicited similar levels of neutralizing antibodies, these data substantiate our belief that mRNA-1273 has the potential to prevent COVID-19 disease and advance our ability to select a dose for pivotal trials," Dr. Tal Zaks, Moderna's chief medical officer said in a statement.
Moderna is one of five pharmaceutical companies competing to find a COVID-19 vaccine.
Earlier this year, the pharmaceutical company Gilead made headlines with the announcement that the drug Remdesivir has been approved as a treatment for the new coronavirus. However, the drug is considered experimental and isn't considered a safe or effective treatment for COVID-19, and needs more clinical study.
Other drugs have also been included in possible COVID-19 treatments, such as Sanofi's hydroxychloroquine, which is used to treat malaria. The FDA has authorized emergency use in adults and adolescents hospitalized with COVID-19, but it's unknown if hydroxychloroquine is an effective treatment for the virus, and is still in the experimental stages.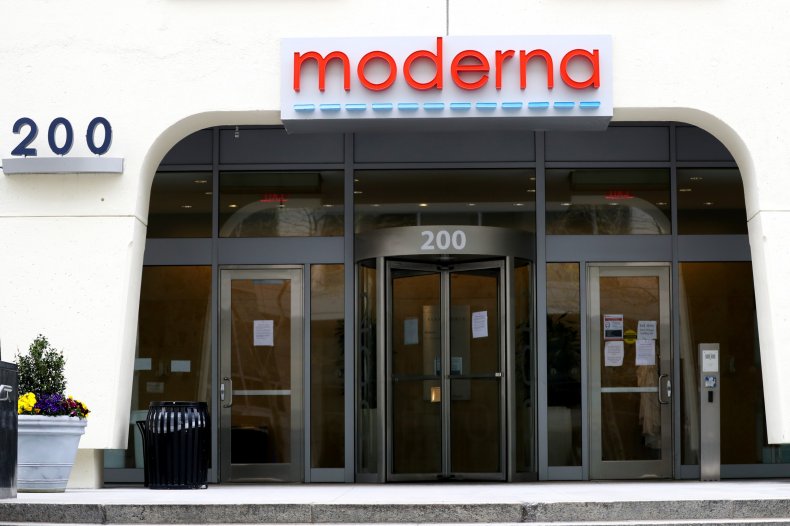 Moderna has been working closely with the National Institutes of Health since January to find a vaccine and tested the vaccine on mice before moving on to human trials in March.
It can typically take years of clinical trials before a vaccine is considered safe enough to market, and some scientists, including Dr. Anthony Fauci, the director of the National Institute of Allergy and Infectious Diseases, have stated that vaccine won't be ready by the fall.
However, if Moderna continues to have success with clinical trials, having an effective and safe vaccine by 2021 could be possible.
Earlier this month Moderna announced that the Food and Drug Administration (FDA) approved Moderna's request for phase two trials and fast track designation of the vaccine.
"Fast Track designation underscores the urgent need for a vaccine against the novel coronavirus," Zaks said.
Some of the researchers involved in a search for an effective COVID-19 vaccine include Oxford University, Pfizer, Johnson & Johnson, Gilead, Sanofi, Novavax, and GlaxoSmithKline.
Researchers around the world are working toward finding a vaccine for the COVID-19 pandemic, but only seven, including Moderna, are able to conduct human trials to find a safe and effective vaccine.
Many of these companies who conducting human trials have created, or are in the process of creating RNA vaccines, which can be synthesized and create vaccines more quickly.
Unlike a normal vaccine, which is supposed to train up the body's immune system to recognize and resist a virus, RNA vaccines are designed or coded to tell cells what to build to resist certain diseases.
Earlier this month, President Donald Trump said he felt very confident that the U.S. would have a vaccine to fight the new coronavirus by 2021.
"I think we're going to have a vaccine much sooner rather than later," Trump said.
There have been 4.7 million cases of COVID-19 reported worldwide with 1.7 million recoveries and nearly 316,000 deaths, according to the Johns Hopkins University tracker.