Everything We Know About Netflix's Jeffrey Epstein Docuseries
On May 13, Netflix dropped the trailer for their true crime docuseries Jeffrey Epstein: Filthy Rich. The four-part show will focus on the mysterious man behind the headlines and examine the decades of abuse leading up to his 2019 charge for sex trafficking and death in prison.
The mysterious tycoon was well connected in the finance world, and ran an international sex trafficking ring. Epstein dodged rumors surrounding allegations and the justice system for decades. He even made a confidential plea deal with the government in 2008 to avoid a potential life sentence in prison, and continued to abuse women until his July 2019 takedown.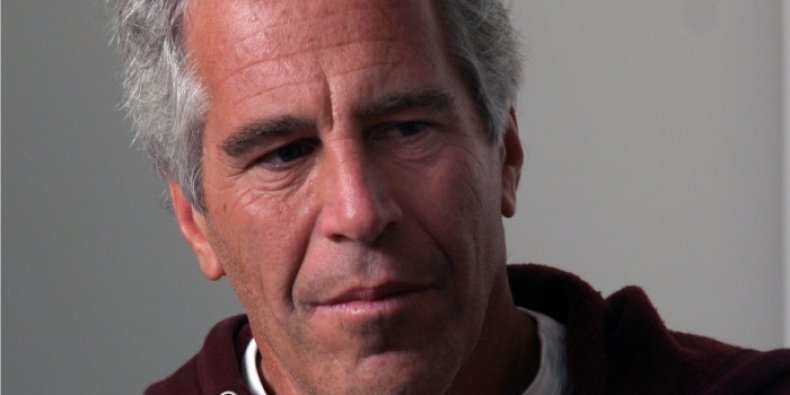 The highly anticipated docuseries is based on the novel Filthy Rich: The Billionaire's Sex Scandal — The Shocking True Story of Jeffrey Epstein by John Connolly and James Patterson. Patterson served as a producer on the four-parter along with Oscar nominee Joe Berlinger (executive producer of Conversations with a Killer: The Ted Bundy Tapes). Lisa Bryant, co-executive producer of Unspeakable Crime: The Killing of Jessica Chambers, directed.
It will also focus on the first-hand accounts of women from around the world who recalled the abuse they survived. "He's dead but did not act alone, none of them have been held accountable," one accuser lamented in the trailer. Numerous chilling allegations were made about events that took place at Epstein's infamous and private "Pedophile Island." The film is bound to dig up some uncomfortable truths.
Filthy Rich will examine how those close to him, including his ex-girlfriend and supposed co-conspirator Ghislaine Maxwell, assisted him in his crimes. Some powerful ties that could be part of the documentary include Epstein's connections with President Donald Trump, Alan Dershowitz, and former President Bill Clinton.
The trailer included the infamous photo Epstein reportedly took of Prince Andrew and alleged child sex trafficking victim, Virginia Roberts. Prince Andrew previously told the BBC in an interview that he did not regret his friendship with the Brooklyn native. Whether or not Prince Andrew's involvement in the Epstein scandal will be discussed remains to be seen.
Jeffrey Epstein: Filthy Rich also alluded to tackling the lingering question of whether or not Epstein killed himself while in prison. On August 10, 2019, the elusive tycoon was found dead in his jail cell at the Metropolitan Correctional Center in Manhattan. There has been lots of speculation about whether or not he took his own life.
"The monsters are still out there. You took our freedom, now we're going to take yours," one victim warns in the chilling trailer.
Jeffrey Epstein: Filthy Rich will be available to stream on May 27 on Netflix.