Noelani Robinson Update: Everything We Know About Her Disappearance, Father's Arrest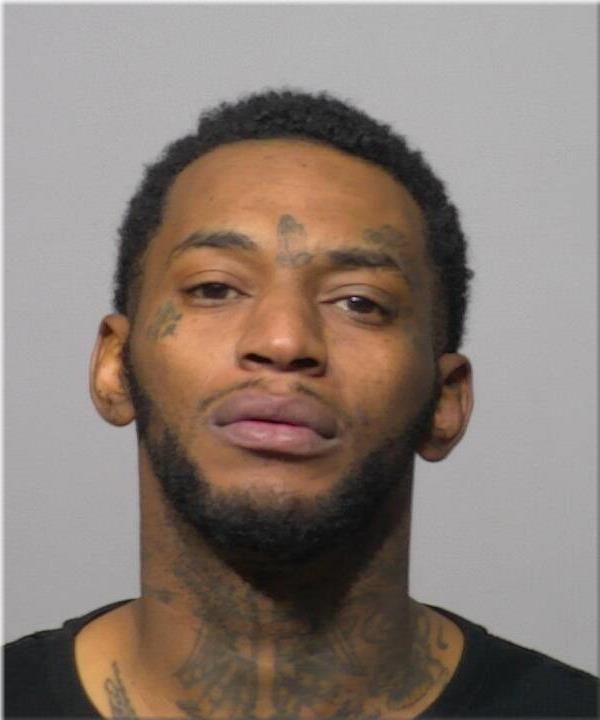 The father of Noelani Robinson, a 2-year-old believed to have been found dead in Minnesota, was ordered held on $1 million cash bail in the death of the toddler's mother.
Dariaz L. Higgins, 34, is accused of killing his daughter's mother, 24-year-old Sierra M. Robinson, and wounding another woman on March 11. Two days later, Milwaukee Police announced Higgins had been arrested in Robinson's shooting death, but noted that their young toddler was still missing.
Shooting Deaths
Robinson and a second woman, 28, were shot outside of a residence in the 6300 block of North 91st Street in Milwaukee, Wisconsin, police said. Authorities said in a criminal complaint that Higgins had killed Robinson when she came to Milwaukee to retrieve their daughter.
The woman who was injured during the shooting told police that Higgins had acted as her and Robinson's former pimp. Robinson and Higgins reportedly remained together after she became pregnant but she ended the relationship and moved to Las Vegas.
Robinson left Noelani with her father and was in Wisconsin to pick her up, the Milwaukee Journal Sentinel reported. Higgins was living in Miami at the time and agreed to meet Robinson in Milwaukee to return Noelani to her.
The woman claimed Higgins gave the women an ecstasy pill, that they split, and that he and Robinson agreed to get back together. The three drove to an apartment building at North 91st Street and when they got out of the SUV, Higgins allegedly shot them multiple times.
Higgins was charged with first-degree intentional homicide, use of a dangerous weapon, first-degree recklessly endangering safety, use of a dangerous weapon and resisting or obstructing an officer, according to jail records. A second person was also arrested alongside Higgins for "harboring and aiding a fugitive," Milwaukee Police announced.
Missing Noelani Robinson Reportedly Found Dead
After the shooting, Milwaukee Police issued an Amber Alert for 2-year-old Noelani, who was last seen with her father. Authorities said that she was considered to be in danger. Noelani remained missing following her father's arrest on March 13.
On Saturday, Milwaukee Police Chief Alfonso Morales announced that the body of a toddler believed to be Noelani was found in a blanket on a roadside in rural Steele County, Minnesota, the previous night. The preliminary cause and manner of death was determined to be homicide due to blunt force trauma to the head.
Police said Higgins was believed to have stayed in a hotel near the site where the body was found during the last week, the Milwaukee Journal Sentinel reported.
"We believe we have found Noelani. We believe that currently, this is going to be a death investigation," Morales said during the press conference. The police chief said the child appeared to have been at the site for "quite some time."
Morales noted that while it was "just too early to tell," the criminal investigation was looking to see if Higgins was responsible for his daughter's death. "Obviously, we need the autopsy to assist us, the time of death and the venue," he said. "We believe we're headed in that direction."
The police chief continued: "We believe this death did not occur within the last 24 hours. She had been there for quite some time, which is consistent with the suspect's time when he was in that area in Minnesota. That's consistent where we believe we're going with the investigation."
What's Next?
On Sunday, a court set Higgins's cash bond at $1,000,000 and he was ordered to be placed on electronic monitoring if cash bail was paid. Court records revealed that a no contact provision was also ordered.
Morales told reporters on that since his arrest, Higgins had provided police with false information about his daughter's whereabouts. "The suspect is a cold-blooded killer and our search to find Noelani has become a game to him," Morales said.
"It's obvious that as a parent he truly doesn't care about Noelani," the police chief added.
The court ordered the Milwaukee County Sheriff's Department to obtain a DNA sample from Higgins. Milwaukee Police did not immediately respond to Newsweek's request for an update into its investigation.
Higgins is due back in court for a preliminary hearing on March 25.