Everything We Know About Ramsey Bearse, the Beauty Queen Arrested for a Sex Crime
Former beauty queen and teacher Ramsey Bearse has been sentenced to two years in prison for exchanging sexual photos with a teenage student while she was teaching at a West Virginia school. She is set to report to Lakin Correctional Center and Jail by 10 a.m. on Monday, July 20.
Born Ramsey Bethann Carpenter-Bearse, she graduated from the University of Kentucky with a Bachelor's of Arts in special education with a focus on learning and behavior disorders.
She was named Miss Kentucky in 2014, and impressed the judges by playing bluegrass music on her fiddle, which she started playing at 15 years old.
Bearse competed for the Miss America title the following year. She wound up placing in the Top 12 category during semi-final rounds, ABC News reported at the time. Her platform issue was Multiple Sclerosis Awareness, which she was diagnosed with in 2010.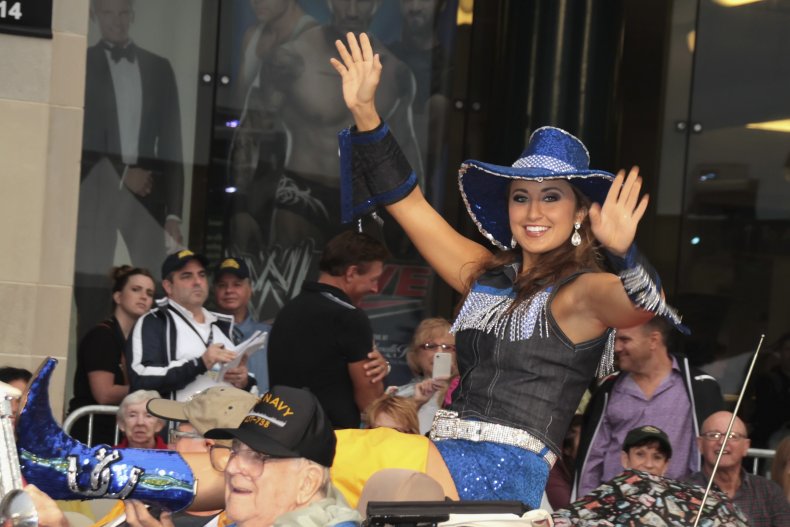 After her career as a beauty queen and pageant competitor, Bearse began teaching science at the Andrew Jackson Middle School in Cross Lanes, West Virginia.
CBS reported that along with the two years in prison Bearse was sentenced, she was also sentenced an additional ten years of supervised release. Bearse will have to register as a sex offender for life, and will be subjected to lie detector tests and drug screenings, The Sun noted.
This major scandal started in December 2018, when Bearse was arrested for allegedly sending topless photos to a former teenage student from August to October 2018 on Snapchat. The male student's parent discovered them on his phone, which were saved on the phone's camera roll.
The former beauty queen claimed at the time that she meant to send the photo to her husband, but accidentally sent it to the student. She added that he continued to ask for photos, and Bearse did so because she was "afraid to not appease him."
She was charged with four felony counts of distribution or display of obscene matter to minors.
The following year, Bearse pleaded guilty to one count of possessing material depicting minors in sexually explicit conduct in December 2019. She was originally charged with four counts of sending obscene material to a minor.
"Since I am the adult, and he was just a teenager, it is my fault, and I accept full blame for the situation," Bearse said at the time, WOWK-TV reported. "So that's how I'm guilty of this crime. I messed up big-time." She was sentenced on July 14 for the crime, and said she "accepted full responsibility" for her actions.
During the investigation she was suspended from her teaching position. Bearse no longer works at the Kanawha County school district.