Your appointment with Nurse Mildred Ratched has been confirmed.

Ryan Murphy is bringing the classic villain of One Flew Over the Cuckoo's Nest to Netflix in her own origin story, simply titled Ratched.
Starring Sarah Paulson, Murphy's longtime American Horror Story collaborator, the series will examine the iconic villain we all know—and hate. As a young nurse working in a northern California psychiatric hospital, she becomes jaded and exploits patients in the mental healthcare facility.
"The series is set to be an origin story of sorts taking us back to before Nurse Ratched had evolved to the monster by exploiting people in the mental health care system," the Netflix synopsis of the show states. The first season, which has eight episodes, premieres September 18.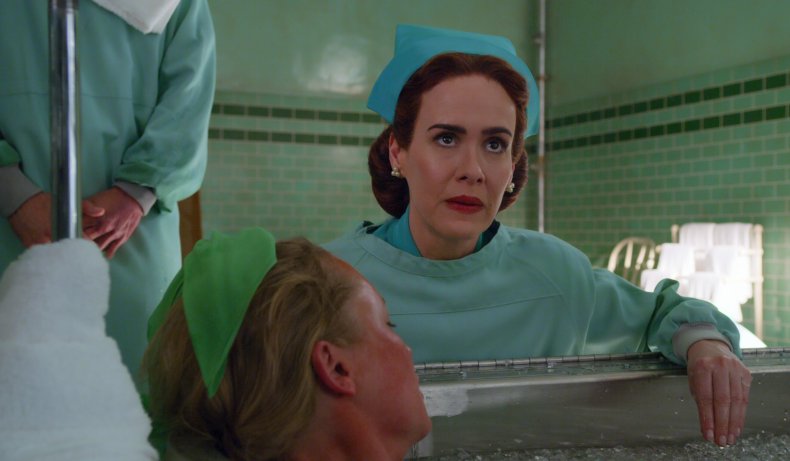 The source material for the show, One Flew Over the Cuckoo's Nest, written by Ken Kesey, was published in 1962. Thirteen years later, it was adapted into a film starring Louise Fletcher as the chilling Nurse Ratched, and Jack Nicholson as the rambunctious Randle McMurphy. Fletcher's performance was so chilling that she won an Academy Award, as did Nicholson.
The series was initially announced in 2017. Murphy then spent a year locking in the rights for Ratched's character and participation from Saul Zaentz estate and Michael Douglas, who own the screen rights to Cuckoo's Nest, Deadline reported. Douglas was also tapped to executive produce the Netflix series, so fans could expect some homage to the 1975 movie.
Ratched begins in 1947 and follows her in the events about 15 years before the Cuckoo's Nest book takes place. The notorious nurse takes pride in manipulating the male patients of the psychiatric ward in Cuckoo's Nest. Her evolution into the malicious head nurse is bound to be haunting.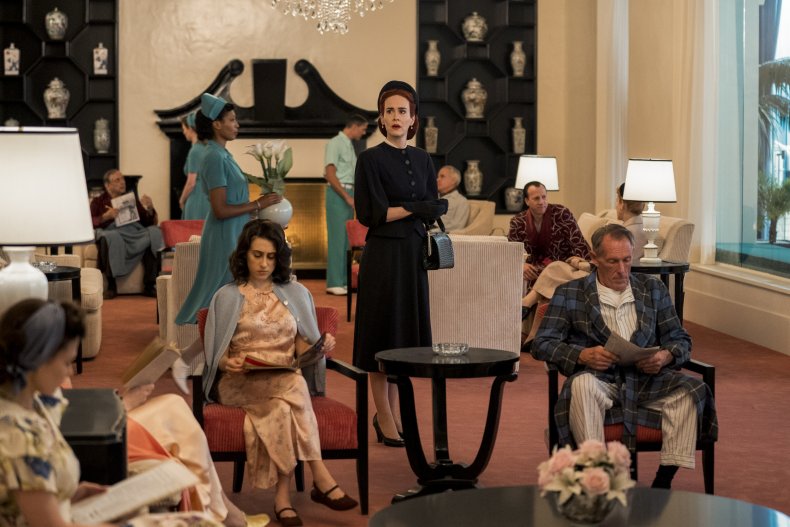 Paulson told Vanity Fair that although she originally hated Nurse Ratched after seeing the 1975 film, she became sympathetic to the nurse after learning about Ratched's childhood. "I identified very deeply with her loneliness. I think ultimately at the end of the day, that is sort of what drives Mildred," she admitted.
"A pursuit of survival and of finding some sense of home. Even though the methods that she chooses to achieve that internal security are somewhat questionable, I would argue that she's doing them with a potentially selfish need, but a survival need nevertheless," Paulson added. "Sort of an animal need that blinds her to the inappropriateness of some her actions."
The cast includes Cynthia Nixon (Sex and the City), Sharon Stone (Casino), Judy Davis (Feud: Bette and Joan), Corey Stoll (Billions), Amanda Plummer (Pulp Fiction), Jon Jon Briones (American Crime Story), Charlie Carver (The Leftovers), Harriet Harris (Phantom Thread), Hunter Parrish (Weeds) and Finn Wittrock (American Horror Story).
Murphy also spoke to Vanity Fair about the project, saying that Ratched "is sort of a shorthand for barbarism." "She became almost like a catchphrase for any sort of institutional abuse of power. What was interesting was trying to create an emotional character from a reputation that's very cold…trying to figure out every little detail about her childhood, her relationships, her sexuality.
"Because when people think of Ratched, they think of her as shutoff and cruel and uncaring," Murphy continued.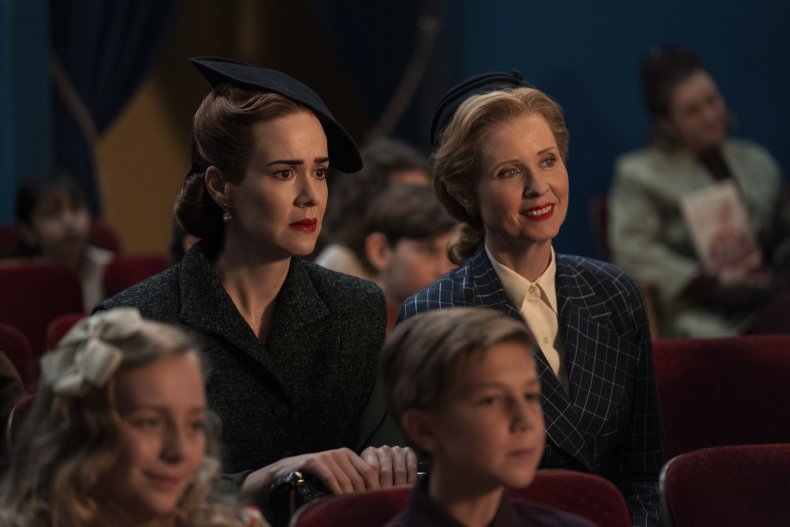 Netflix also ordered two seasons of Ratched, so there will be a second season to look forward to, RadioTimes reported. The first season won't tell the story of Cuckoo's Nest, but could be in later parts of the show. "Ideally, by the time we're in season four, we're in that story of the Cuckoo's Nest," Paulson told The Hollywood Reporter.
The first season of Ratched will be available to stream on Netflix starting on September 18.