Everything We Know So Far About The 'Duck Dynasty' Shooting Arrest
A suspect was arrested Sunday for allegedly open firing on Duck Dynasty star Willie Robertson and his family during a drive-by shooting which took place Friday. The man, Daniel King Jr. (38), was charged with "one count of aggravated assault by drive-by shooting" according to Kiro 7, a Seattle CBS affiliate.
The reality TV family was not harmed when the perpetrator shot at the home where Robertson's son John Luke Robertson lives with his family. 10 shots were fired from a truck passing the residence. One bullet went through a bedroom window of the home, according to Robertson.
The family patriarch revealed much of his family has been together due to coronavirus social isolation. "We were pretty shook up," Robertson told USA Today. "It looks like they were just spraying bullets across my property."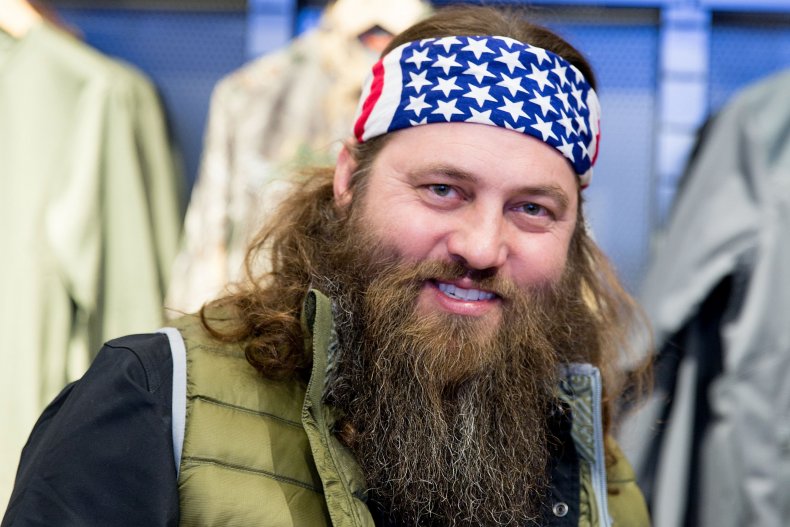 The motive is still unclear. A man in a white and brown Ford truck—which had distinctive rims and other auto manicures—open fired on the property in broad daylight. No connection between the 38-year-old man and the reality TV family has been made public, but Robertson seems to think the man was targeting him directly.
"I'm 100% certain, but I don't know why," he said.
Robertson hasn't opened up about the shooting online, but his wife, Korie Robertson, issued an update along with her thanks to the family's supporters. She posted a family photo on Instagram Sunday along with the statement.
"Thank you so much for all of your prayers for our family," she began. "We are all safe and sound and feeling profoundly grateful for God's protection over us! Yes, the news reports are true, we had a drive-by shooting at our home on Friday, it was scary and dangerously close, but thanks to God no one was hurt."
Korie added a touching note about her family's connection with others during Covid-19, despite the terrifying event. "AND today we got to participate in a drive-by birthday celebration! Crazy how life works! We honked our horns and made signs. We are alive and well, and not taking this day for granted!" she wrote.
The pair's daughter, Sadie Robertson Huff, also updated her Instagram followers. "hi, yes the news is true if you've seen it. We had someone shoot at our property," she explained.
"Just wanted to say we are all okay. It shook us all up of course, but we are just so thankful everyone in our family is okay. Especially after one of the bullets flew through the window of my brothers home... The timing of where we were at the time was crazy protection [sic] because we had all just gone inside."
Duck Dynasty was an A&E Network reality TV show about the charismatic family, their patriarch a duck hunter. It aired its last season in 2017.