On February 25, 2020, HBO released the official teaser to their upcoming skateboarder comedy, Betty, ahead of its May premiere date. Based on the 2018 teen drama, Skate Kitchen, a majority of the original cast have returned for the new HBO series, along with director Crystal Moselle.
Betty has been scheduled to premiere on HBO May 1, 2020 at 11 pm, according to Deadline. During its six-episode run, Betty follows a diverse group of women in New York as they navigate together through the male-orientated world of skateboarding. Moselle, who also directed the 2015 documentary, The Wolfpack, will direct all six episodes of Betty.
Skate Kitchen followed brooding teen, Camille (Rachelle Vinberg), as she joined a gang of female skateboarders. After splitting from her mother, Camille ended up bonding with the rest of the crew. For the HBO show, Vinberg returns with the rest of the film's main ensemble, including Dede Lovelace, Moonbear, Nina Moran, and Ajani Russell. While her co-stars have stepped back into their roles from Moselle's film, Moonbear, who previously appeared as Ruby, will play the new role of Honeybear; per The Hollywood Reporter.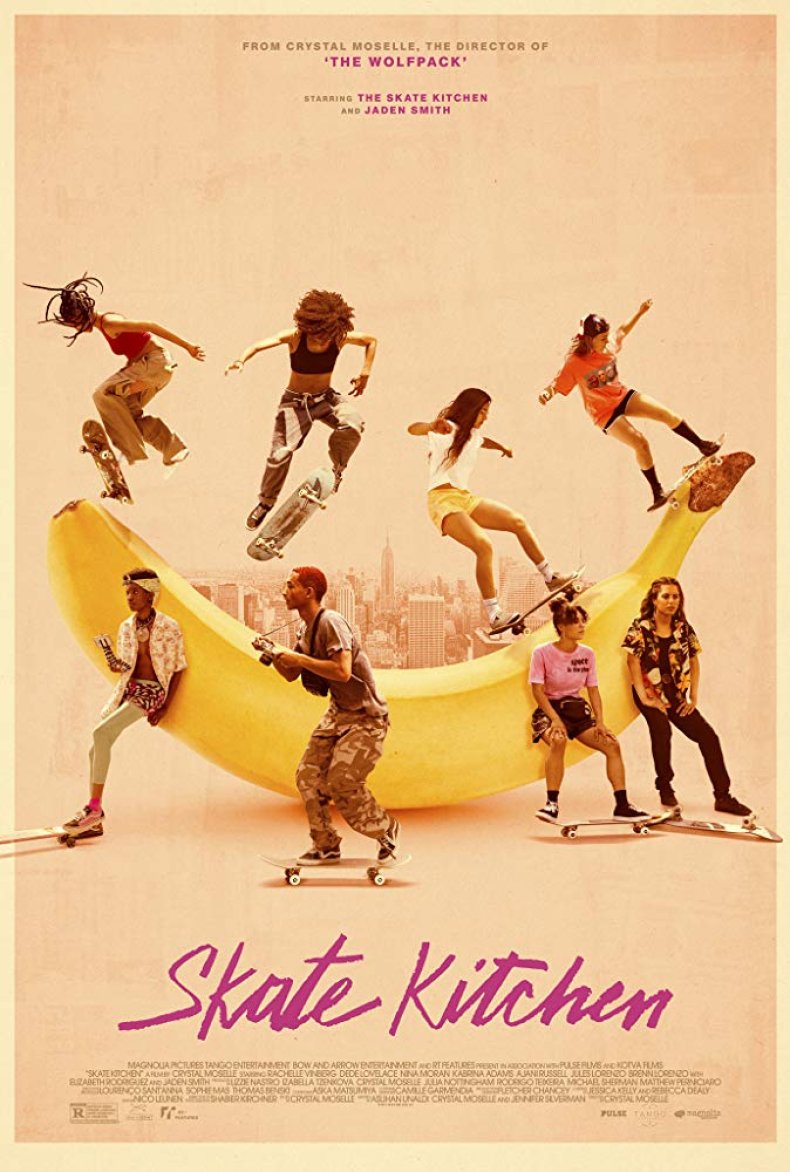 When questioned over on Twitter if Betty was a remake or an expansion of the original film, Moselle explained that her upcoming HBO show was a, "Re-imagining...same world...same characters!"
When the HBO trailer was released online, Vinberg wrote on her Instagram account, "I'm so excited for you guys to see Betty this May! We had a blast these last 7-8 months creating the show. This ones for the girls. The Betties. Thanks HBO for seeing something in us!"
In an interview with Collider, Vinberg described playing a shy persona in the 2018 film, "It feels like a character to me because I'm not exactly like Camille. Definitely there was a lot of inspiration from when I was younger and coming in to the city, but I'm not exactly like her. I tried to be the girls that I would see that wouldn't skate, who were really shy and on the sidelines. I was never like that."
The Betty cast also previously worked together the 2016 short film, That One Day, directed by Moselle.