Everything You Need To Know About Ghostface's Return In 'Scream' Sequel
The iconic Ghostface slasher from Wes Craven's 1996 thriller, Scream, will return in the fifth installment of the horror/comedy franchise. Neve Campbell is reportedly in talks to reprise her role as the butt-kicking heroine, Sidney Prescott.
The upcoming Scream 5 project has handed over directing duties to Matt Bettinelli-Olpin and Tyler Gillett, the filmmaking duo behind the 2019 survival thriller, Ready or Not, starring another butt-kicking heroine/actress—Samara Weaving. Campbell was persuaded to become involved with the sequel after receiving a heartfelt letter from the Devil's Due filmmakers. Though the coronavirus outbreak has rescheduled just about every movie release, negotiations are still on the table.
In a recent interview with Rotten Tomatoes, the Party of Five actress said, "The two directors wrote me a very touching letter about Wes Craven and how he was such an inspiration to them and how they really want to honor him, and that meant a great, great deal to me."
"The timing's a bit challenging because of COVID. You know, we only started the conversation maybe a month and a half ago, so it's going to take some time to figure out how it's all going to work out," added Campbell.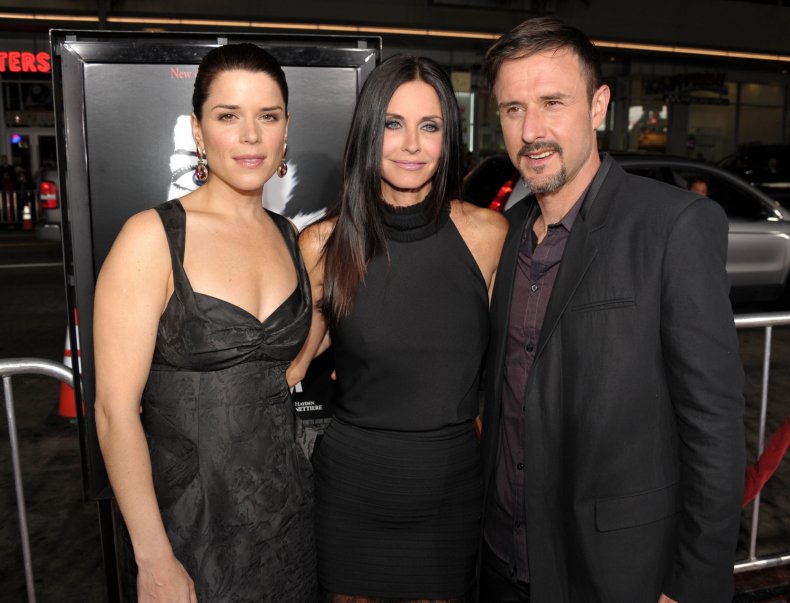 For those who need a refresher course, Ghostface is the masked killer who preyed upon Sydney's friends and loved ones in previous installments. Guessing the true identity of Ghostface was always part of the fun about the Scream franchise. In the movie within a movie subplot, Ghostface's infamous mask and black costume were recreated for the Stab movie, which starred Tori Spelling doing her best movie-in-a-movie acting, playing the movie version of Sydney.
In Scream 3, Sydney, the survivor of the Woodsboro murders, became a self-help phone operator to guide other traumatized survivors in finding their own personal strength. Then in the fourth installment, Prescott wrote about her personal experience with trauma and grief in her biography, Out of Darkness.
If Campbell returns for Scream 5, then this horror fan is all in.