Everything You Need to Know About 'National Treasure' TV Show on Disney+
Disney+ is currently in the process of developing a TV series based on director Jon Turtletaub's 2004 action/adventure blockbuster National Treasure, which starred Nicolas Cage as treasure-seeking historian Benjamin Franklin Gates.
The last time audiences saw the cast of the big screen version was for the 2007 sequel, National Treasure: Book of Secrets. Since the beginning of the year, Bad Boys 4 Life co-writer Chris Bremner has been working on the screenplay for the franchise's third installment. Having done the first two films, Turtletaub recently directed two episodes of NBC's musical comedy/drama, Zoe's Extraordinary Playlist.
In a recent interview with Collider, the franchise's producer Jerry Bruckheimer talked about the difference between the film and the television versions of National Treasure: "We're certainly working on one National Treasure for streaming and we're working on one for the big screen. Hopefully, they'll both come together and we'll bring you another National Treasure, but they're both very active."
"The one for Disney+ is a much younger cast. It's the same concept but a young cast. The one for theatrical would be the same cast," Bruckheimer, whose previous credits include Top Gun, Armageddon and Bad Boys, added.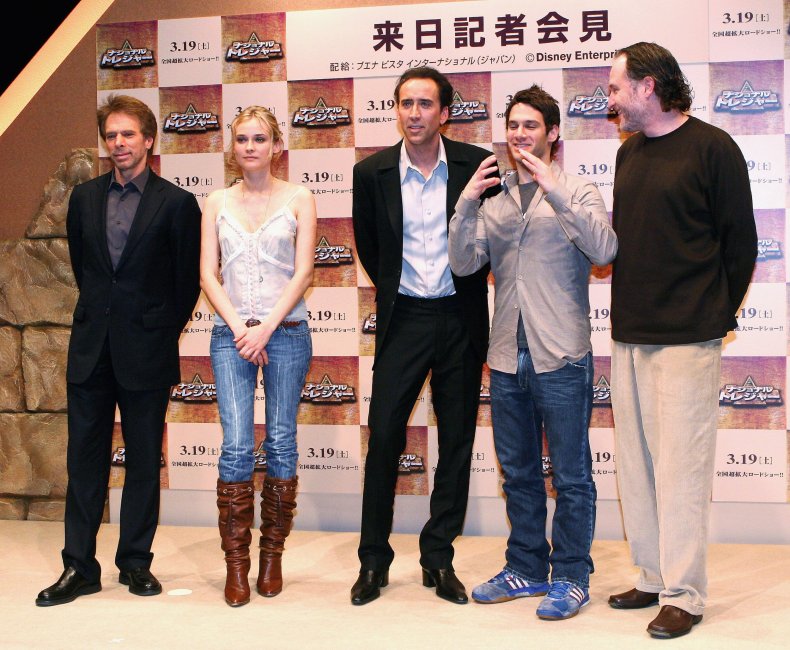 For those who need a refresher course on the film franchise, historian Benjamin Gates (played by Cage) hatches elaborate heists with his friend Riley Poole (Justin Bartha) and on-and-off girlfriend, Abigail Chase (Diane Kruger). Together as a team, they uncover the biggest secrets of U.S. history. In the first installment, not only Gates and his team have to steal the Declaration of Independence, they also have to decode the secret messages hidden within the most prestigious document.
In the follow-up film, Benjamin has to clear his family name after Mitch Wilkinson (Ed Harris) accuses his ancestor, Thomas Gates, of being involved in the assassination of President Abraham Lincoln. But in order to retrieve the Book of Secrets, which points to the real conspirator, Gates has to kidnap the book's owner, the president of the United States (Bruce Greenwood). Luckily when the matter is resolved, the president harbors no ill feelings towards his kidnappers and clears them of all charges.
The ending of Book of Secrets teased what could possibly happen in the third installment. The president asks Gates for a big favor: find the "life-altering" item on page 47 of his book.
Hopefully, whoever plays the younger Gates can still bring that wild and loose energy that Cage is known for.