Everything You Need to Know About Netflix's 'The Confession Killer' Release Date, True Crime Story
A new Netflix documentary series will question the validity of convicted serial killer Henry Lee Lucas's confessions to 600 murders. His incredibly high body count is controversial because there are many people who think Lucas wasn't really the killer.
The Confession Killer will take a look at not only the long list of deaths but at Lucas's close bond and friendship with police. The charismatic man, who said he was a killer, formed a questionable bond with those around him while recounting exclusive details from the murders.
The documentary series will ask questions like "Why would someone lie about being a serial killer?" and "Was Lucas really just America's biggest serial killer, yet?"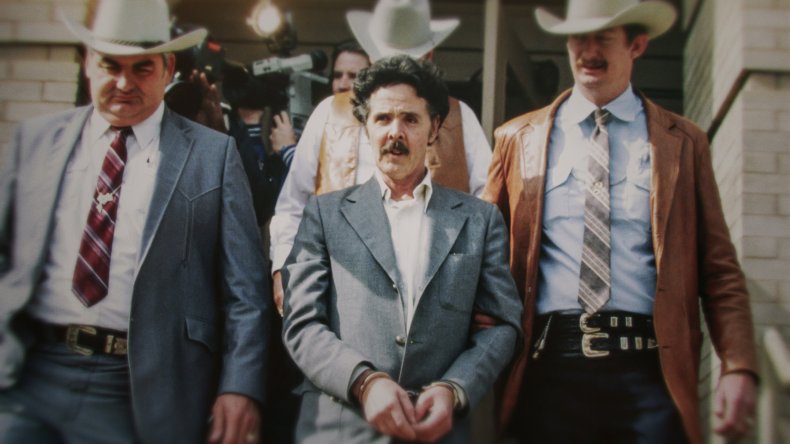 Lucas died in 2001. At the time of his death, only three murders were confirmed to be committed by him. One of those was his mother, for whose killing he was convicted of second-degree murder, according to Biography. He first served time in jail that killing, but after being paroled, he found himself behind bars again after trying to kidnap a 15-year-old girl in 1970.
Along the way, Lucas met up with another American serial killer: Otis Toole. The pair, who were believed to be romantically involved, were alleged to have committed several murders together. Toole was convicted of six killings.
One case speaks to Lucas' odd confessions. He confessed four times to the murder of an woman known only as "Orange Socks." Later, though, Lucas retracted his confession and presented a work record that showed he was actually in Florida around the time of the woman's death, according to The New York Times in 2001.
Though there are confirmed details of Lucas's crime life, relationships and more, an outstanding amount of questions remain surrounding the legitimacy of his claims. Was he truly a serial killer with hundreds of victims? Or was there another force at play that caused him to claim ownership for crimes he didn't commit?
The Confession Killer will ask important questions with exclusive footage in the series, which is out on the streaming platform on December 6.
The documentary series comes after Netflix's The Devil Next Door, which also put a notorious person in the spotlight. The series looked at John Demjanjuk, a Ukranian man living in Ohio who was accused of being a Nazi guard nicknamed Ivan the Terrible. The series opened old files and claims to question of Demjanjuk was really the former criminal or just an innocent man who was dragged into a life-changing situation.
Netflix is known for its original true crime content, from Making a Murderer to The Disappearance of Madeline McCann. As the global interest for true crime seems to increase, the platform has expanded its coverage into a variety of areas that ask questions and document twisted historical figures.