Everything You Need to Know About the RBG Biopic, 'On the Basis of Sex'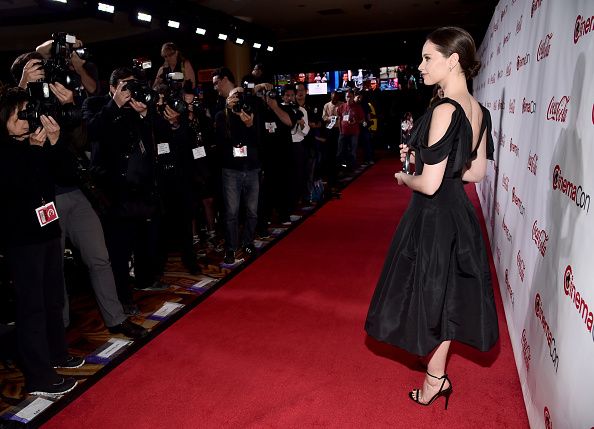 The trailer for On the Basis of Sex, a biopic depicting the early law career of Supreme Court Justice Ruth Bader Ginsburg was released Monday. The trailer opens with Ginsburg's distinct Brooklyn accent. "There are 178 laws that differentiate on the basis of sex," she says.
The voice comes from British actress, Felicity Jones (Rogue One: A Star Wars Story and The Theory of Everything), who has taken on the monumental role of the Notorious RBG in one of her first cases.
The film comes on the heels of RBG, the critically acclaimed documentary by Betsy West and Julie Cohen released in May, which depicted the life and career of Ginsburg.
In On the Basis of Sex, Jones, 34, will depict a young Ginsburg, long before she was a Supreme Court Justice. It tells the story of a landmark case, also featured in RBG, wherein Ginsburg argued in favor of father's rights in 1975. In the case of Weinberger v. Wiesenfeld, a widower was denied his wife's survivor benefits under Social Security. Ginsberg successfully argued that this violated the right to equal protection secured by the Due Process Clause of the Fifth Amendment.
The cast includes Armie Hammer as her husband, Marty Ginsburg, along with Justin Theroux, Kathy Bates, and Sam Waterston.
In 2017, Hammer met Justice Ginsburg at SCOTUS while doing research for his role as the justice's late husband, Martin. Ginsburg gave him a copy of Chef Supreme, which she signed and inscribed: "For Armie, to introduce you to Marty. Enjoy!"
Directed by Mimi Leder (Deep Impact) with a script by first-time screenwriter Daniel Stiepleman, nephew of Marty Ginsburg, the film will follow one of Ginsberg's earliest cases that would later become a landmark gender discrimination case before the U.S. Court of Appeals. This is Leder's first feature film in almost ten years since Thick as Thieves in 2009.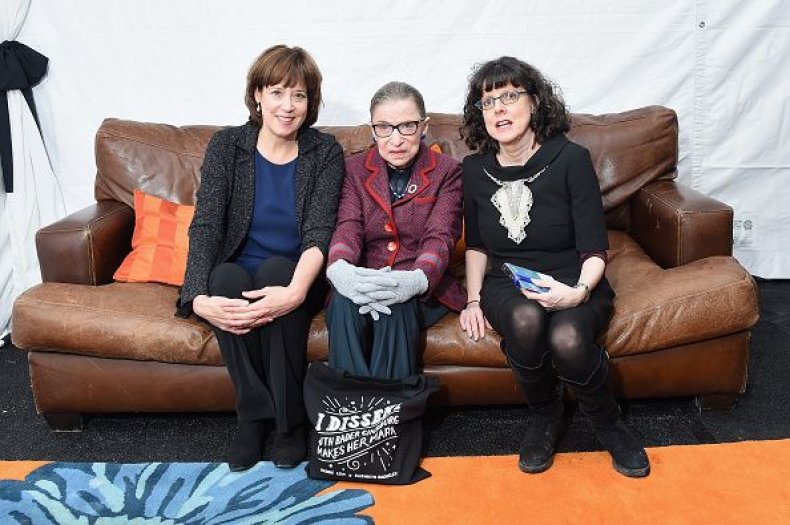 On the Basis of Sex is slated to be released December 25. This year was the 25th anniversary of Ginsburg's SCOTUS appointment by President Bill Clinton on June 1993, which made her the second woman to ever serve on the Supreme Court after Sandra Day O'Connor.
As the trailer closes, a judge observes: "The word 'woman' does not appear even once in the U.S. Constitution." Ginsburg replies, "Nor does the word 'freedom,' your honor."