'Evil Twin' Who Plotted Sister's Death Could Be Released From Prison Soon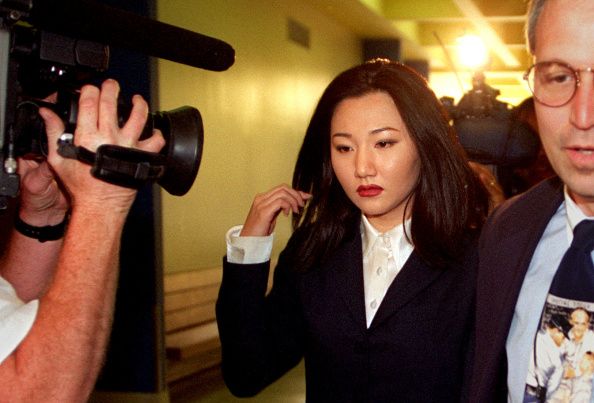 A woman in California known by police as the "evil twin" who planned her sister's death may be released from prison soon.
Jeen "Gina" Han, who is originally from South Korea, has spent almost two decades in the Central California Women's Facility in Chowchilla after she was convicted of plotting the murder of her identical twin sister, Sunny Han, in 1996. But after 19 years, the state's Board of Parole recommended that the 43-year-old should be released, the Los Angeles Times reports.
California Governor Jerry Brown will decide if he will uphold Han's parole or reject it, but the Orange County district attorney's office hopes Han is denied parole. Prosecutors say Han has not addressed her mental health issues and still poses a risk to the public.
Deputy District Attorney Nikki Chambers said in a letter to Brown that Han is manipulative and has received several letters from men offering her money, a job and a place to stay if she's released.
"This manipulative ability is not surprising, given her extreme intelligence coupled with an untreated personality disorder," Chambers wrote. "The fact remains that she is still flexing the manipulation muscles that she used when she recruited two young men to murder her sister."
The Korean-born twins were co-valedictorians at their San Diego County high school. They were once close but had a history of fighting, authorities have said. Their relationship was strained after Sunny accused her sister of stealing her BMW.
Jeen Han was accused of enlisting help from 16-year-old Archie Bryant and 15-year-old John Sayarath to murder her sister. While she waited outside in her car, the two teens gained entry into Sunny's Irvine apartment in California by lying and saying they were magazine salesmen.
Sunny's roommate, Helen Kim, heard her struggling with the men and called 911, but the teens bound and gagged the women before police arrived.
Jeen Han and the teens were convicted of conspiracy to murder in 1998. She was originally sentenced to 26 years in prison. Bryant got 16 years, and Sayarath was sentenced to eight.
Korean-Americans and Koreans rallied in support of Jeen Han and generated thousands of signatures asking the court for leniency during her trial, according to The Orange County Register.