Evoking Jim Crow Laws and Trump, Boston Mayor Kim Janey Says No Plans For Vaccine Passports
Acting Boston Mayor Kim Janey said the city has no plans to require residents to show proof of vaccination as COVID-19 cases continue to spike.
Janey said so-called "vaccine passports" would be difficult to enforce as she referenced Jim Crow laws and Donald Trump's birther conspiracies, according to a report Tuesday by the Boston Herald.
"There's a long history in this country of people needing to show their papers — whether we're talking about this from the standpoint of, you know, as a way to, after — during slavery, post-slavery, as recent as, you know, what the immigrant population has to go through," Janey said.
"We've heard Trump with the birth certificate nonsense. Here, we want to make sure that we are not doing anything that would further create a barrier for residents of Boston or disproportionately impact BIPOC communities," Janey added.
Janey followed up her remarks on Twitter, writing that her administration has "no current plans for business sector vaccination mandates" but is working with the hospitality sector to provide access to the vaccine.
"Earlier today, I pointed out several hurdles facing communities of color with lower vaccination rates," the mayor said in her post. "These hurdles should not be excuses, but we must consider our shared history as we work to ensure an equitable public health and economic recovery."
Janey's hesitancy to require vaccine passports comes after New York City announced it would mandate workers and patrons at indoor businesses to show proof of vaccination starting on September 13.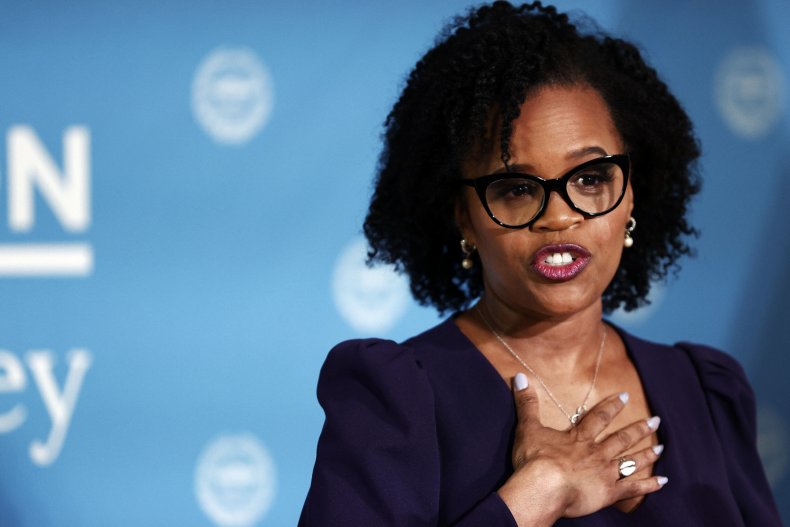 New York was the first major city to take such action amid the surge in COVID-19 cases driven by the Delta variant. Mayor Bill de Blasio said the restrictions were needed to get more people vaccinated.
Massachusetts health officials reported a spike of 2,054 new coronavirus cases over the weekend. On Monday, more than 880 new infections were reported with 226 patients in the hospital.
There were two new deaths confirmed Monday, bringing the state's total number of deaths to 17,718 since the start of the pandemic in March 2020.
Other Boston lawmakers are calling for vaccine passports. City councilor Andrea Campbell wrote on Twitter that Janey's rhetoric was "dangerous."
"Showing proof of vaccination is not slavery or birtherism. We are too close to give ground to COVID. Science is science. It's pretty simple - Vax up and mask up," Campbell wrote. "There is a history in this country of denying Black and brown people access to critical care and vaccines. Our city leadership should be working to ensure our communities are vaccinated and healthy."
Newsweek reached out to the Massachusetts Department of Health for comment, but didn't receive a response before publication.